Jon Jones is one of the biggest superstars in the UFC and he wants to be paid like one. For too long many fighters and fans have complained that Dana White short changes his fighters. The gripe came up again when Francis Ngannou and Stipe Miocic purses for UFC 260 were revealed. In a recent development Jon Jones revealed the only price he will accept to fight Francis Ngannou, and Derrick Lewis weighed in with a response.
Jon Jones claims he talked to UFC's lawyer Hunter, and told him anything $8 to $10 million would be too low for matchup with Francis Ngannou. Some people think he is scared, and looking for an excuse to make sure the match never happens.
Derrick Lewis is more than willing to fight for $8 Million as he responded saying, "I'll do it for $8 Million s*****". He may get his wish, because Dana White recently insinuated he is ready to make that fight happen.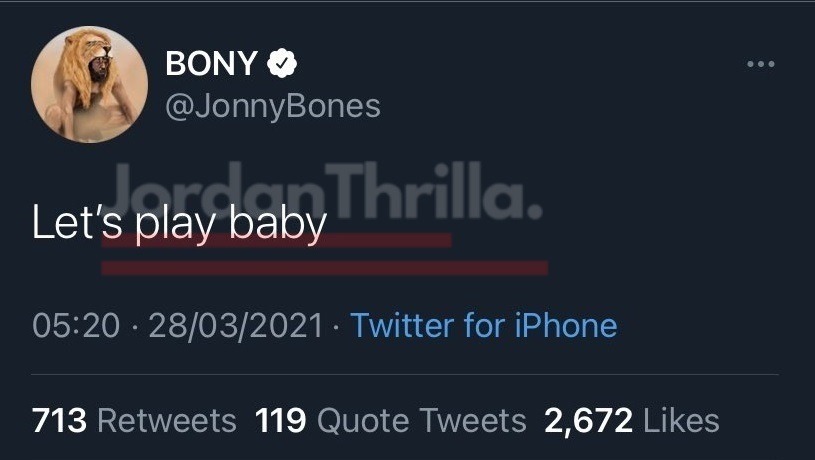 On the day of Francis Ngannou's win at UFC 260 Jon Jones tweeted out "Let's Do It Baby", but quickly deleted that tweet. At the time it seemed like he was eager to get a deal done. However, everything he said after contradicted what he said in that tweet.
Is Jon Jones ducking Francis Ngannou or is being a smart business and making sure he gets proper pay for his star power?
Author: JordanThrilla Staff