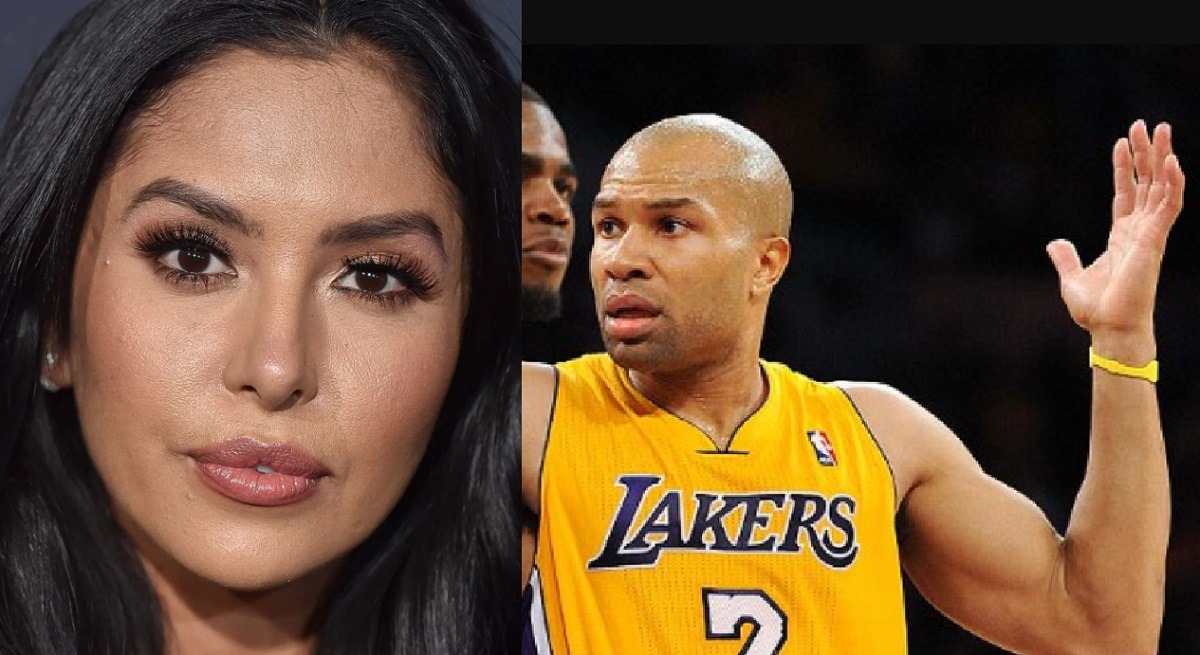 Derek Fisher is back in the news, and people are not happy about the reason. A recent photo has people thinking that Derrick Fisher is smashing Vanessa Bryant, or at least attempting to.
The photo taken during a sports game possibly shows Derek Fisher on a date with Vanessa Bryant. When people think about the Matt Barnes situation there is reason to believe he might be up to no good. Considering he and Kobe Bryant were best friends people think Vanessa Bryant should be off limits to him.
Take a look at what appears to be Derek Fisher flirting with Vanessa Bryant.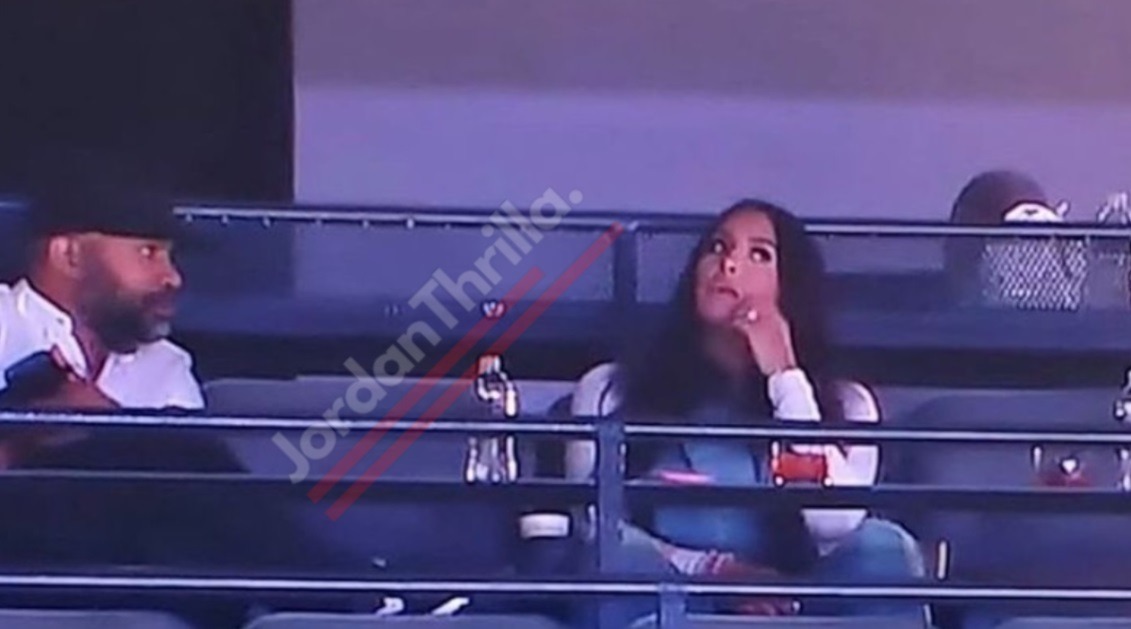 As aforementioned Derek Fisher has a history of going after other men's former wives. Below is a video where Matt Barnes explained why he beat up Derek Fisher to dating his wife without telling him. Even though they were separated at the time, he felt Fisher crossed the line since they were close friends. It even made his two sons feel uncomfortable when Fisher was secretly coming to his house to spend time with his ex-wife.
Hopefully Derek Fisher smashing Kobe Bryant's wife Vanessa is just a rumor based on the picture, and there is no truth to it. They could just be having a friendly conversation. If he really is trying to date her, there will be no ends to the backlash he will receive.
The sports world will stop if news comes out of Derek Fisher dating Vanessa Bryant.
Author: JordanThrilla Staff