There was once a time when having Trevor Ariza on your team meant you got one of the best 3 and D role players in the NBA. During his stints with Orlando, Lakers, and Rockets he was an integral part to their success, even getting a ring with Kobe. When the Lakers signed him they thought they might be getting that same player, but what they got was a guy whose career seems to be on super washed status. His apparent fall off was highlighted during Lakers most recent game.
Things got ugly quick during Lakers matchup with Mavericks with both Lebron James and Anthony Davis ruled out. Luka Doncic had a triple double through three quarters, and his team was up by more than 20 points. That's when the unthinkable happened, and Frank Vogel subbed in Trevor Ariza.
Social Media Roasts Trevor Ariza's Performance During Lakers vs Mavericks
This was a peculiar sight to see, because the last time Trevor Ariza was given any minutes was way back on February 27th. Trevor Ariza himself was probably surprised he was checking into the game. What came after was simply a basketball disaster in slow motion with bad passes, bad defense, and pump faking for no reason halting ball movement… he really looked like he didn't even want to be out there. At one point it looked like Trevor Ariza literally just passed the ball to a player on Mavericks. Naturally social media roasted Trevor Ariza's performance with some hilarious jokes.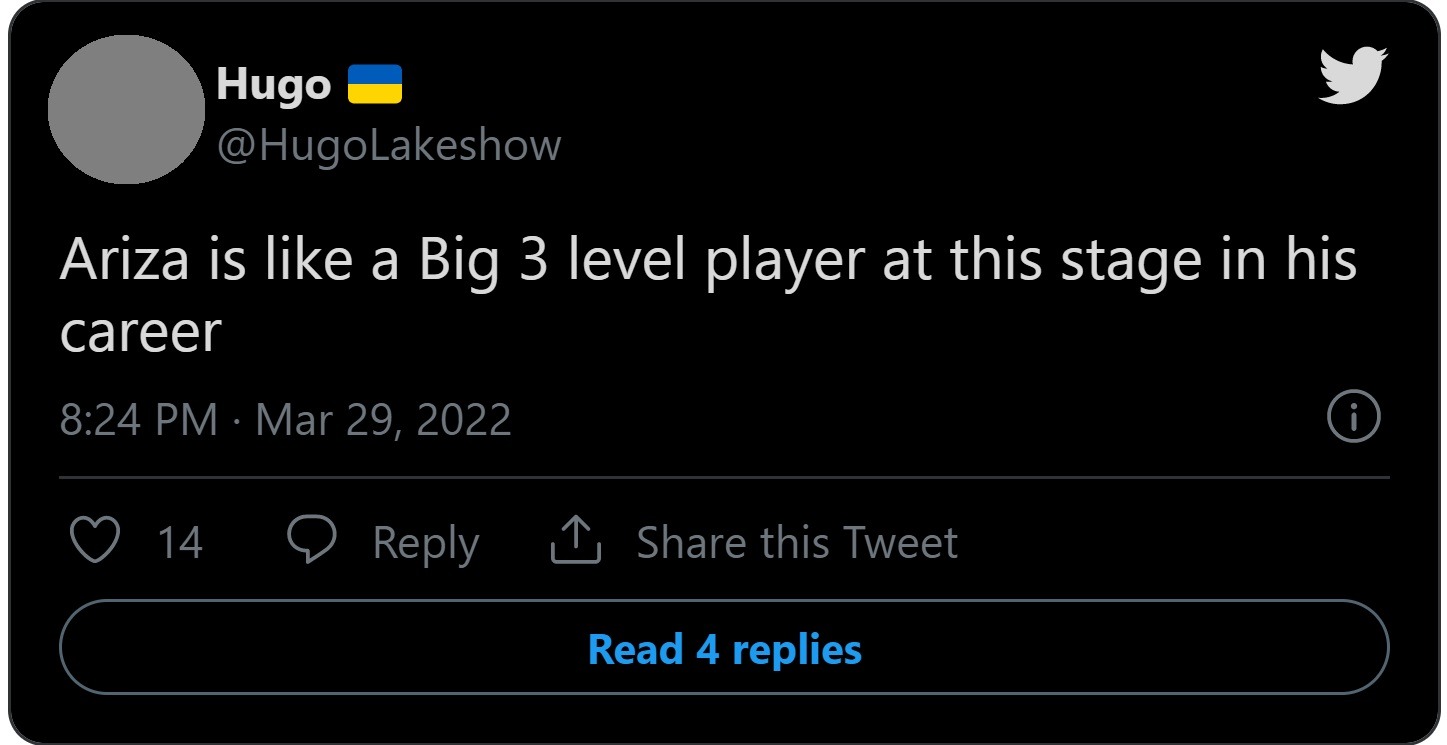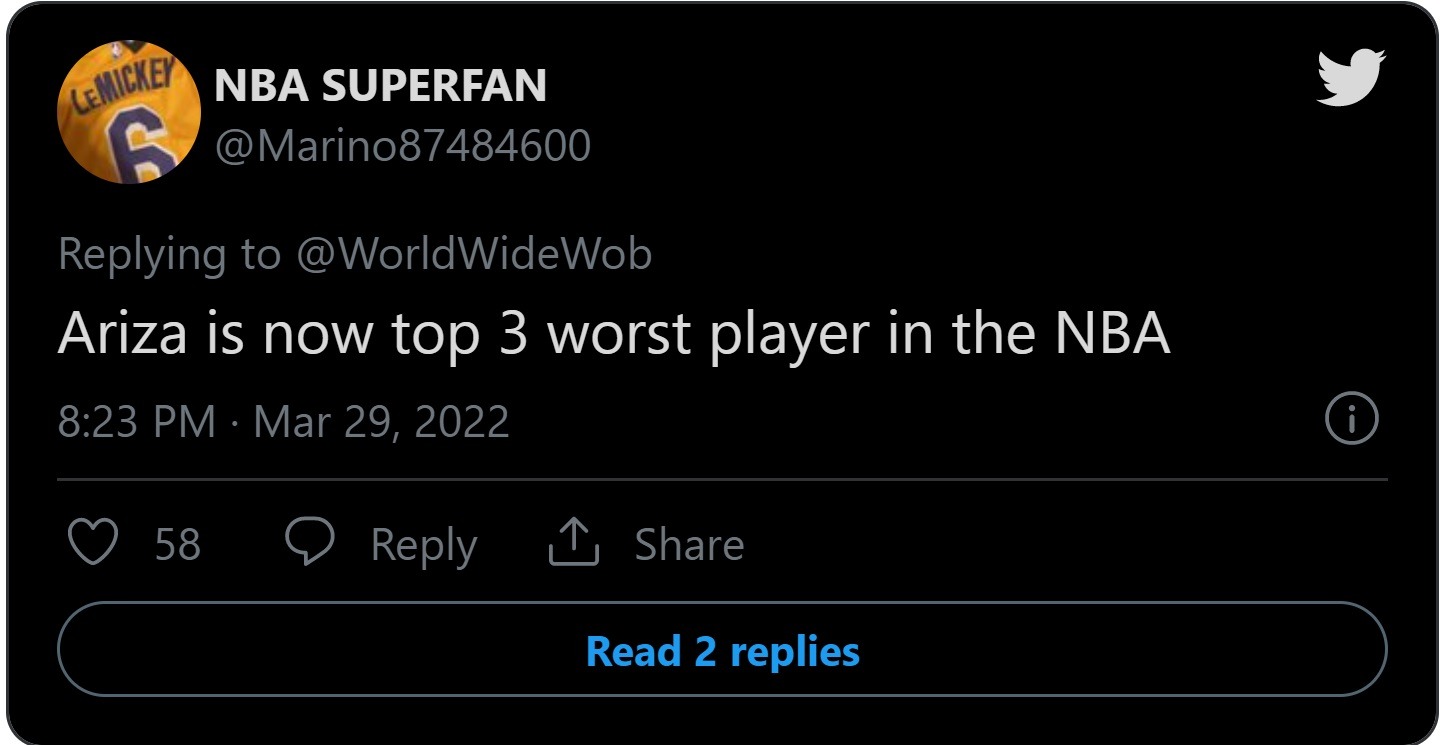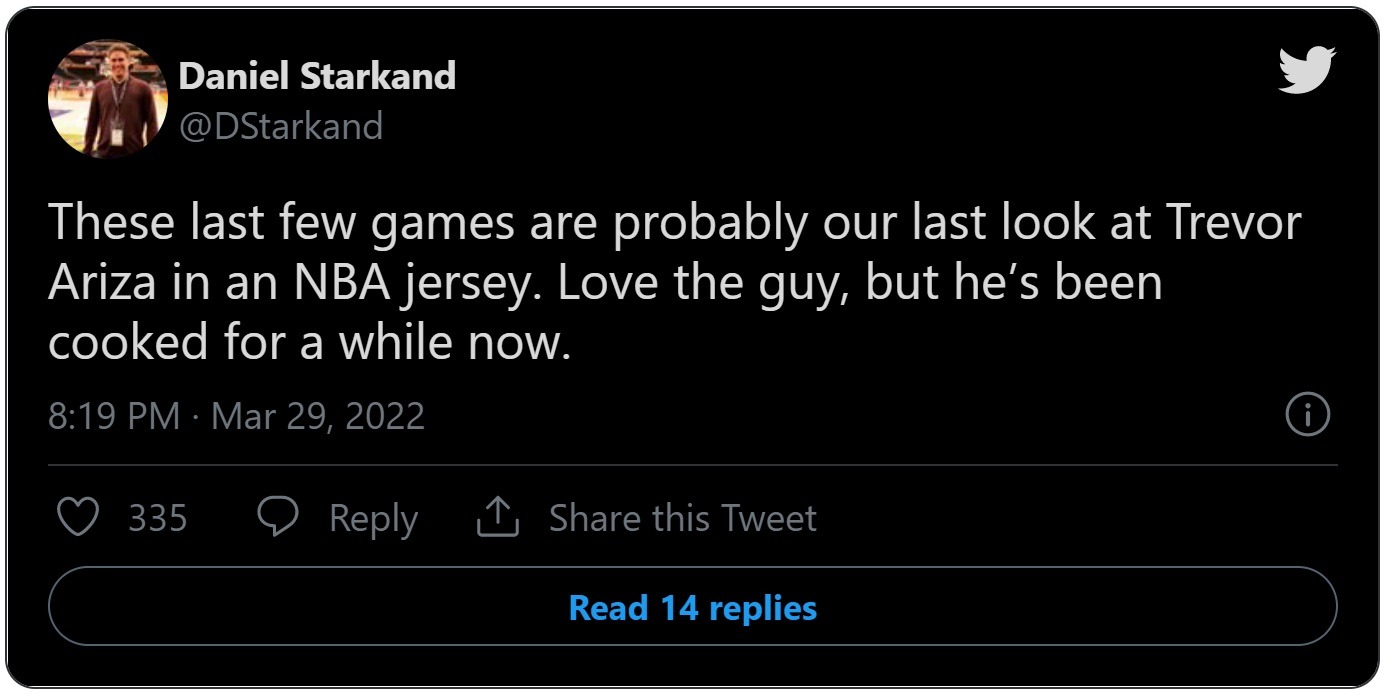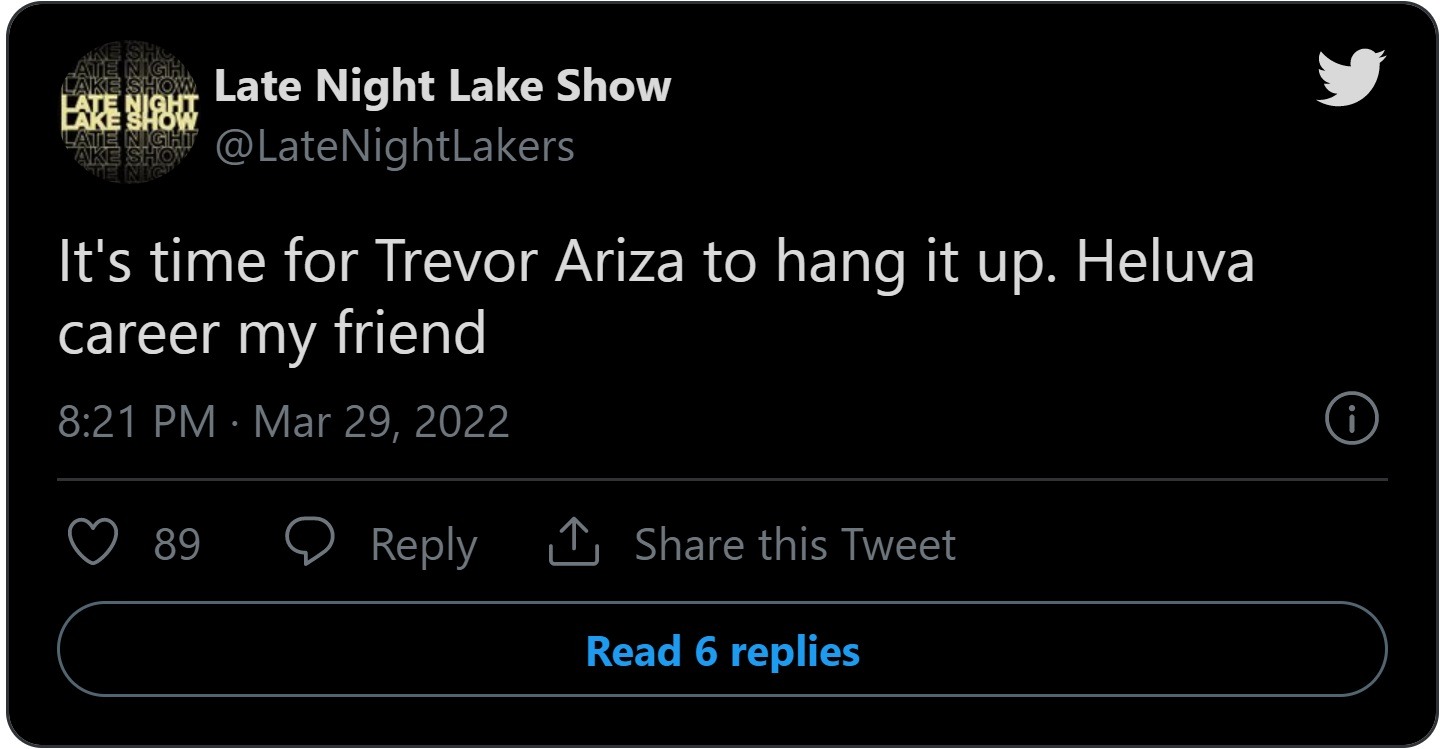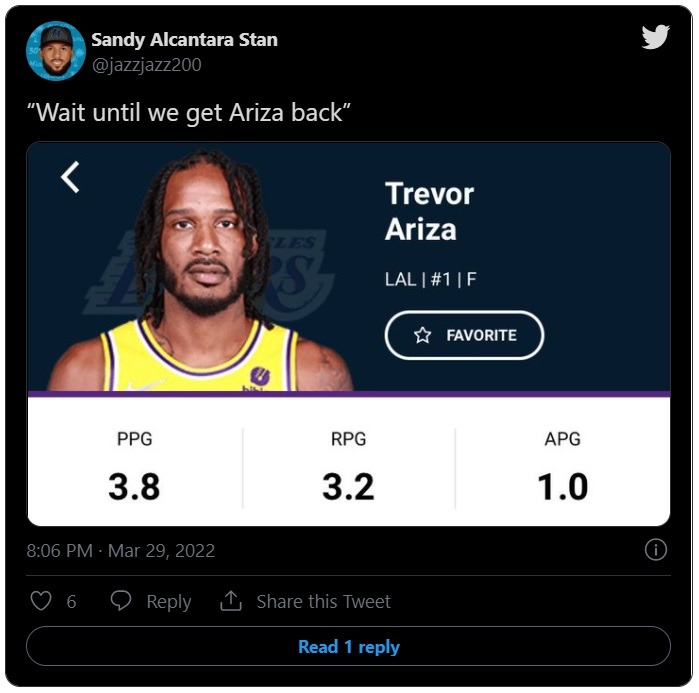 With the loss today Lakers are tied with Spurs for 10th spot both having records of 31-44. Spurs won the season series against the Lakers, so if the playoffs started today Lakers would miss the playoffs. The good news is there is still 8 games left in the season, and Anthony Davis is close to returning.
The bad news is Lebron James ankle injury was serious enough to keep him out a pivotal game. Will he be able to suit for the next game, or will it another blowout loss where Social media roasts Trevor Ariza? It must be tough times emotionally for Lakers fans, it's getting close to the finish line and Lakers never figured out how to win consistently. A few months ago a video went viral that seemed to show Lakers coaching staff insinuating Trevor Ariza was their X-factor.