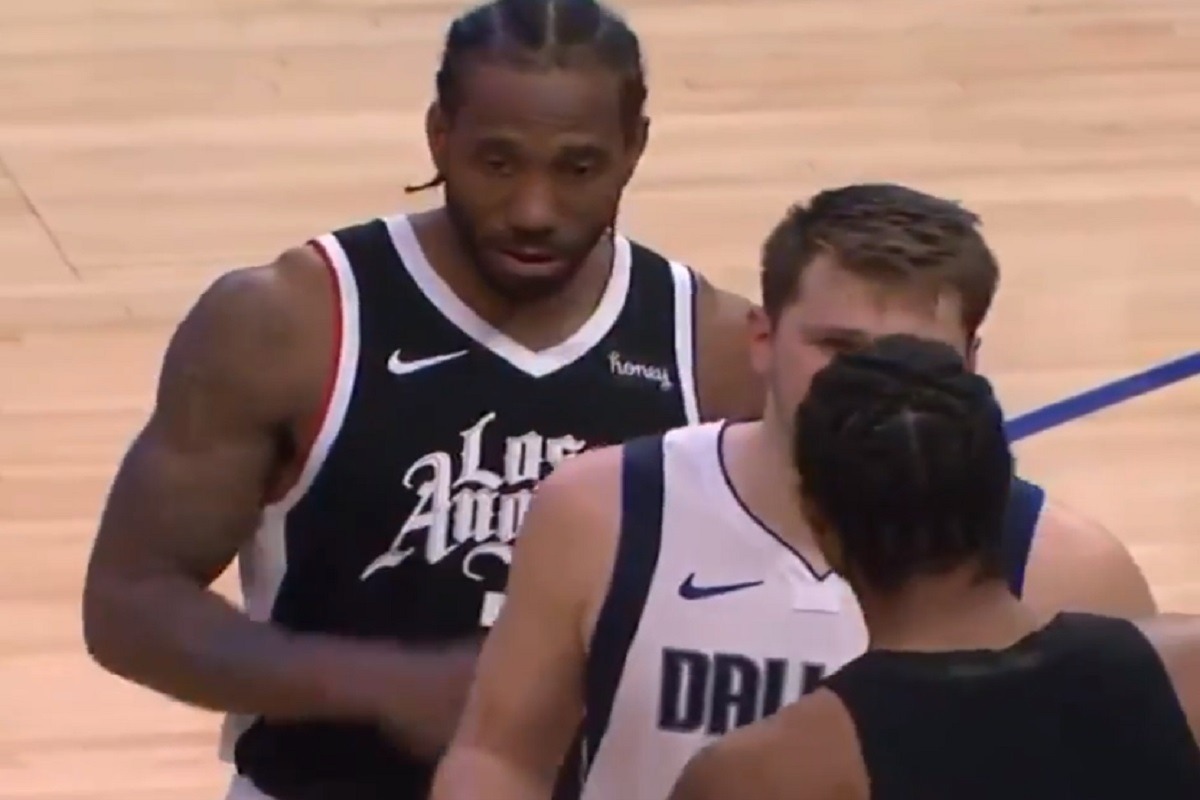 Is he a germaphobe or does he really dislike the Clippers? This is what people are asking themselves after it appeared Luka Doncic rejected swapping jerseys Paul George after Mavericks lost Game 7. He also gave a laugh at the end insinuating he was thinking "this dude can't be serious".
The footage shows Paul George approaching Luka Doncic to give him some words of wisdom. At some point Luka dodges Paul George's jersey as he takes it off, which should have been the first signal he wasn't down with a swap. When he tried to hand Luka his sweaty jersey it appears he said no while shaking his head and laughing at him.
The photo below perfectly sums up how awkward that entire moment was. You have Luka avoiding Paul George's jersey like his life depends on it, and Kawhi in the back doing something strange with his hand while looking at someone in a very creepy way.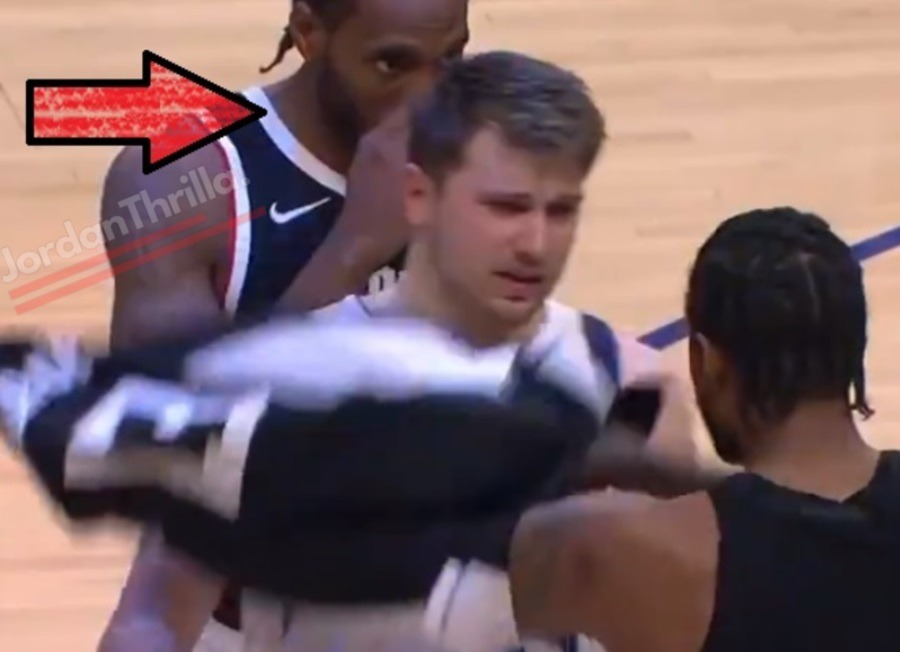 All in all it was probably a dose of reality for the PG-13 seeing that a younger NBA player doesn't feel he's important enough to swap jerseys with.
Was Luka out of line? Or is that a sign of a true competitor?
Author: JordanThrilla Staff