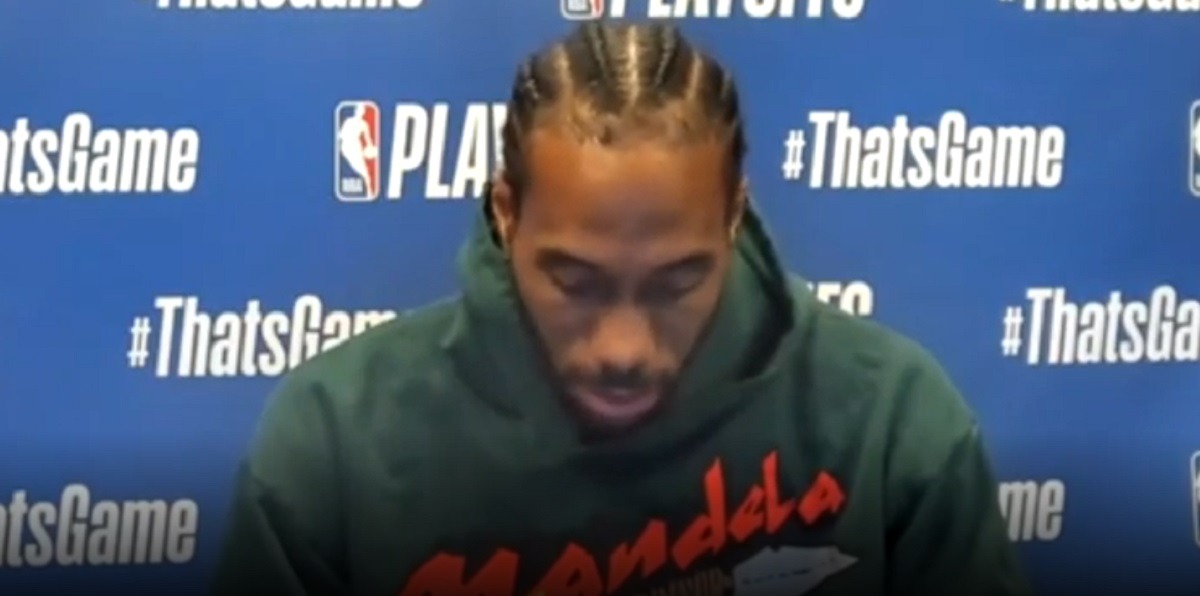 The basketball world turned upside down when it was announced Kawhi Leonard is out indefinitely with a freak ACL knee injury. The incident happened in the closing minutes of Game 4 when he collided with Joe Ingles. At the time it just seemed like he banged knees, and he even continued to play before being taken out for the final 4 minutes. However, later it would be announced the Clippers feared he suffered a potentially serious ACL injury.
After the game Kawhi Leonard reacted to an ACL injury question with a Russell Westbrook like response to a reporter. When asked about the status of knee, Kawhi Leonard said, "next question" after a long silence. You could tell he knows it could potentially keep him out for the rest of the playoffs even if Clippers manage to win the series against Utah.
First take a look at how the injury happened.
Now here is an angry upset Kawhi Leonard reacting to a reporter's question about his ACL knee injury with infamous Westbrook line "next question".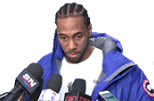 Injuries have completely changed the scope of the playoffs this season. Kyrie Irving is probably out for the rest of the playoffs since Nets probably aren't beating Bucks, Chris Paul is on COVID protocol and could miss the WCF, and now Kawhi Leonard could be out for the playoffs too.
It seems the Clippers curse still remains strong.
Author: JordanThrilla Staff