When news hit that Chris Paul would miss an indefinite amount of time due to COVID-19 protocol the sports world reacted in many different ways. While some posts on social media were in a serious tone, there were an equal amount of people who tried to add some humor to the situation. Perhaps one of the funniest trends was Cliff Paul going viral after the news of Chris Paul allegedly violating NBA's COVID-19 protocol.
Cliff Paul is the fictional lost twin brother of Chris Paul people have accustomed to seeing in just about every State Farm commercial they do. In reality he's really CP3 with a mustache and glasses. People started joking about Cliff signing with Suns to replace Chris Paul in the Western Conference Finals.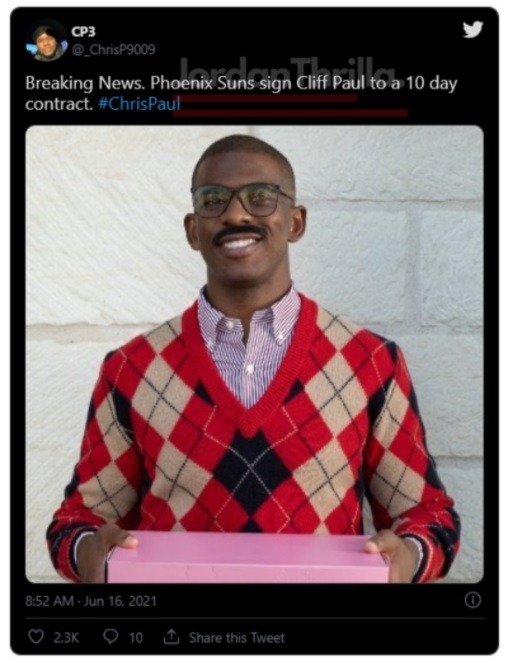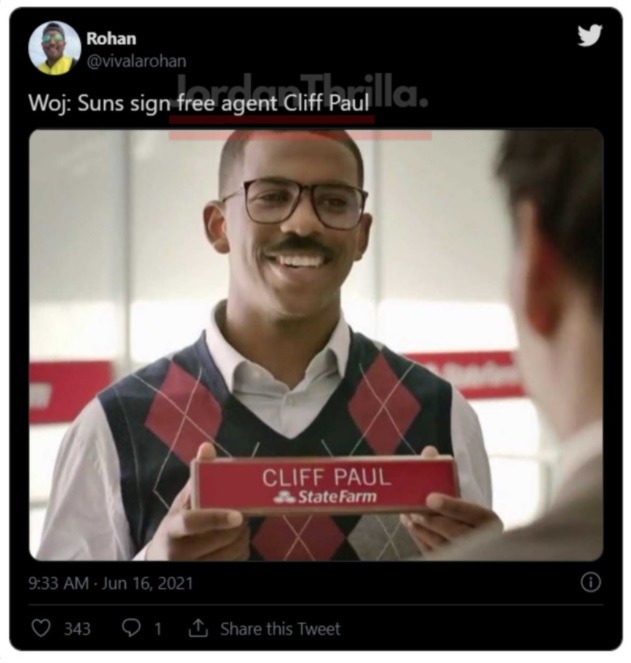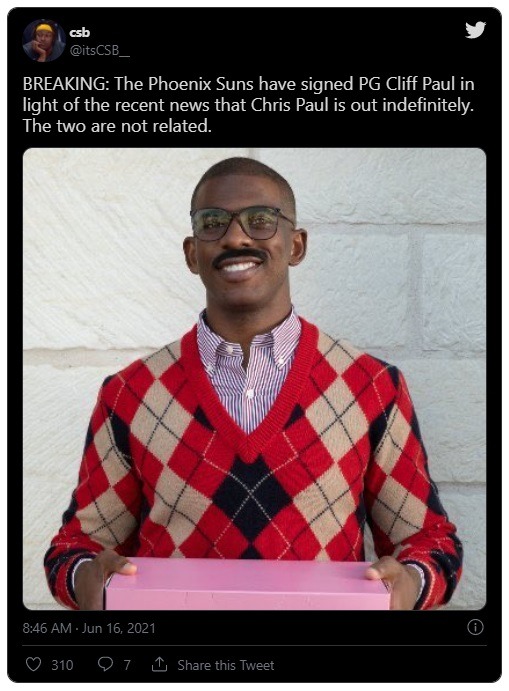 For Cliff Paul to fill his brother's shoes he's going to average 16 ppg, 8 apg, 4 rpg on 51% shooting from the field and 44% from three. Those are CP3's playoffs stats so far. He's also has to control the pace of the game, keep his teammates mentally prepared, and know when to take over scoring wise to close out the game.
The stats may not show it, but CP3 is Suns best player. That's no slight to Devin Booker, because he is the best player Chris Paul has ever teamed up with.
Author: JordanThrilla Staff