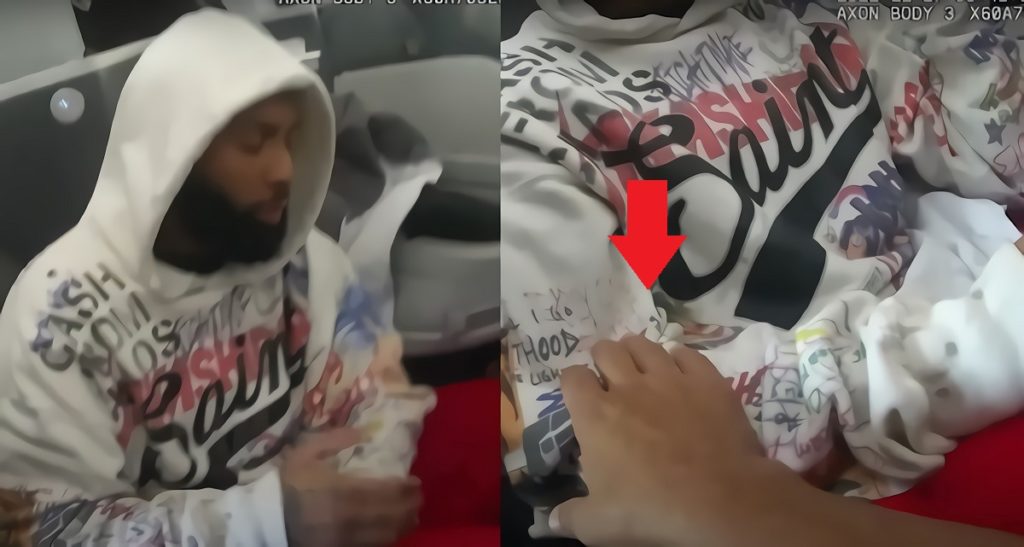 The recent leaked body camera footage of the Odell Beckham Jr. airplane incident has been causing quite a stir among NFL fans. Back in November police were called to Miami International Airport to escort the popular NFL player off a plane. The flight crew had become concerned for Beckham's safety after they attempted to wake him in order to fasten his seatbelt.
Details on How Odell Beckham Jr. Body Shamed and Cursed Out Passengers in Leaked Plane Video
The free-agent receiver had been sleeping deeply, tired from traveling and told the crew he had been clubbing. After the captain made the decision to return the plane to the gate and order him off, Beckham watched and was on his phone while everyone around him had to pack up and get off. After an upset passenger said something Odell Beckham spazzed, and began body shaming and cursing out passengers saying, "That s— don't mean nothing to me. You're gonna wait 40 minutes and I'll be on a private plane home with your fat a–."
The body-worn camera footage never showed anyone laughing, yet Beckham himself later tweeted "comedy hr." It's not clear how Beckham wound up getting to Los Angeles, but all the other passengers did end up re-boarding and got off the ground two hours late. The incident has left many people debating whether the flight crew and police overreacted, or if Beckham should have been more respectful of the airline attendants.
On one side, it has been argued that Beckham was simply too exhausted from traveling to be able to fasten his seatbelt. On the other hand, it could be argued that Beckham should have shown more respect for the flight attendants and the other passengers, who were all forced to deplane due to his actions.
No matter which side of the debate one falls on, it is clear that the incident has raised some important questions about how we should handle similar situations in the future. It has also highlighted the importance of being respectful towards airline attendants, and how important it is to follow regulations in order to ensure everyone's safety.
In conclusion, the Odell Beckham Jr. plane video has raised important questions about how we should handle similar situations in the future.