Is Kevin Love boycotting the Cavaliers with a new strategy? It was only a few games ago that Kevin Love got in trouble for literally quitting during a game vs Raptors by giving them the ball. He later apologized for the tantrum. However, that apology may have been fake, because Kevin Love still seems to be boycotting the Cavaliers in a not so obvious way now.
During Cavaliers loss to Wizards, Kevin Love didn't attempt any shots the entire game despite playing 22 minutes. In fact Kevin Love was the only Cavaliers who didn't attempt a field goal. Is that coincidence, or Kevin Love's way of sending a message that he still wants no parts of this cavaliers team?
Take a look at this box score from Wizards vs Cavs.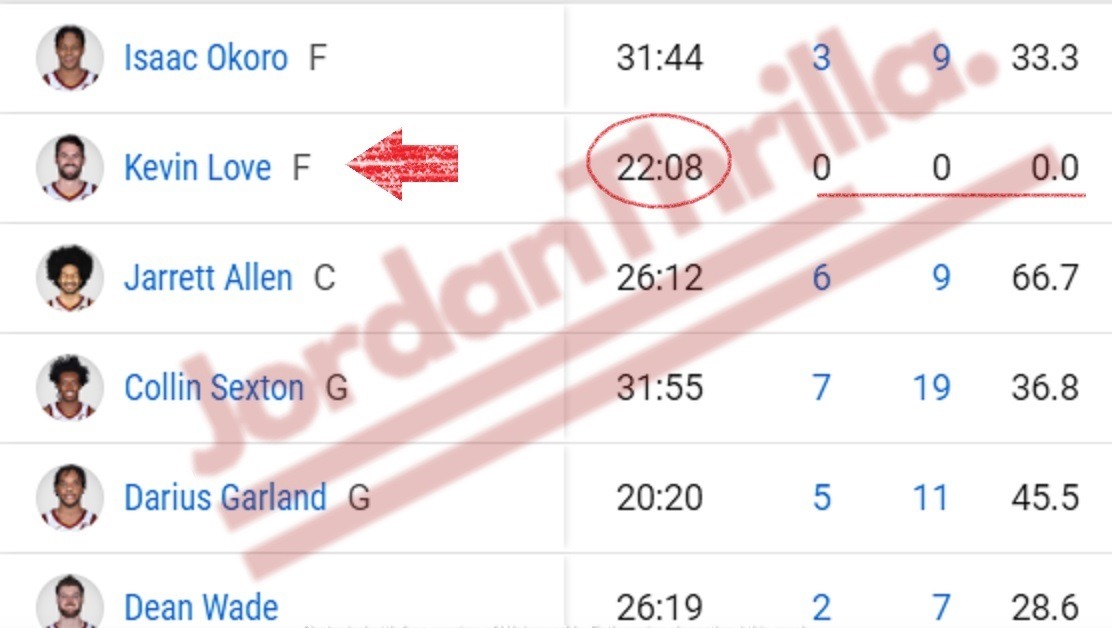 Here is what he did the game before that was much more obvious, and got him in trouble.
Kevin Love is having another down year averaging only 11 ppg and 6 rpg. This was the same guy that was 18 and 10 guy during the Lebron era as a third option. However, he's only playing about 23 minutes a game this season.
It seems very clear Kevin Love doesn't like anything about playing in Cleveland anymore. He was probably expecting to be traded this season, but when it didn't happen he slowly checked out mentally.
We can't remember the last time Kevin Love didn't attempt a shot during an NBA game.
Author: JordanThrilla Staff