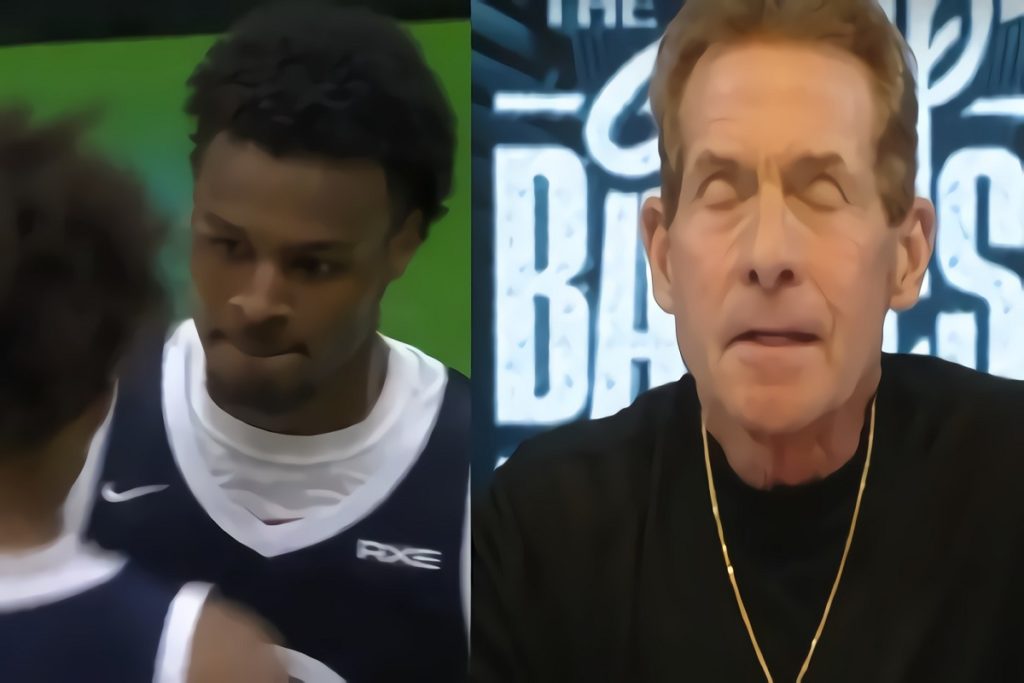 It finally happened, Bronny James caught a body and it has the internet going crazy. Bronny and Bryce have been playing together with the California Club during the Axe Euro Tour, and they both have been showing how much they have improved as basketball players. However, like clockwork Lebron's biggest hater has also become Bronny's biggest hater too.
Skip Bayless' Reaction to Bronny James Dunk Goes Viral: Skip Bayless Disses Bronny James For Dunking Right Handed During Axe Euro Tour Game
With score reading 33 to 45 California Club had a 12 point lead on the European French squad, when Bronny James got an inbound pass and did the unthinkable. After dribbling the length of the court with his quirky dribble style, Bronny James dunked on a French player after flying through the air with ease. NBA players started reacting on Twitter showing how amazed they were, then came Skip Bayless to throw salt on his game.
Skip Bayless criticized Bronny James' dunk, because he didn't finish with his off hand. In basketball from a fundamental standpoint you are supposed to use your offhand to finish over a defender that's on the side of your strong hand, because it's harder to block in theory. However, in some cases fundamentals go out the window when you have freak athleticism like Bronny does with those Lebron genes flowing through his veins.
In a viral twitter post Skip Bayless reacted to Bronny James' dunk saying, "Hey, Bronny impressive, but your dad would've dunked it left-handed. You sure got away with it, though". Skip hates Lebron so much he's even going at his teenage son now, you can't make this stuff up.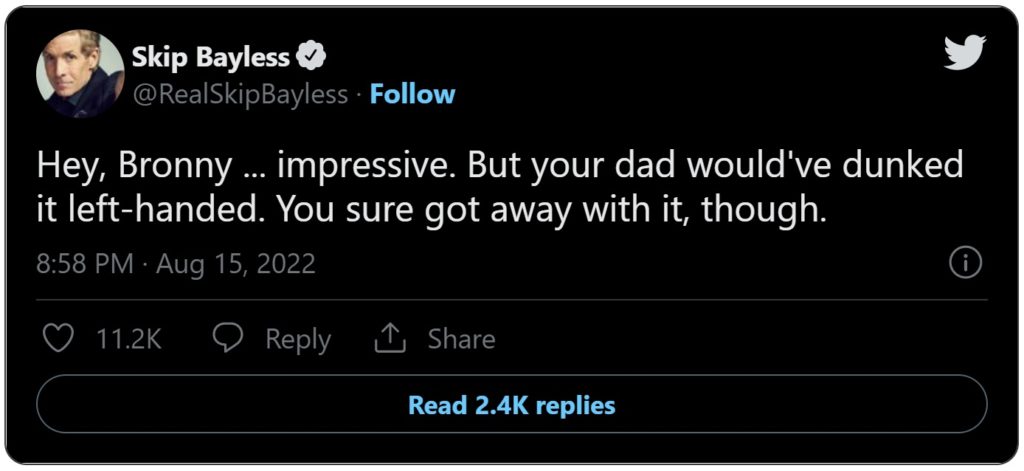 Skip Bayless just sank to a new low with his Bronny James criticism, but he's just trolling for attention and views though. Draymond Green will probably have a lot to say about this.