It was only a few months ago that Ime Udoka was suspended for the entire season by the Boston Celtics for allegedly sleeping with the wife of a high ranking Celtics staff member. After the incident most people thought that he would never get another job in the NBA. However, that all changed today after the Nets fired Steve Nash, and a Celtics player has already posted a cryptic response on Instagram.
Jaylen Brown's Reacts to Nets Hiring Ime Udoka as New Head Coach with Cryptic Instagram Post
The NBA world was shocked when Shams Charania reported that Ime Udoka had emerged as the frontrunner in Nets search for a new coach. Within a few minutes the news was confirmed that they had hired him. On Instagram Jaylen Brown posted a photo of WOJ's tweet about the surprising news. The question people is was the post meant to congratulate his former coach, or was it his version of a 'wtf' reaction? Take a look.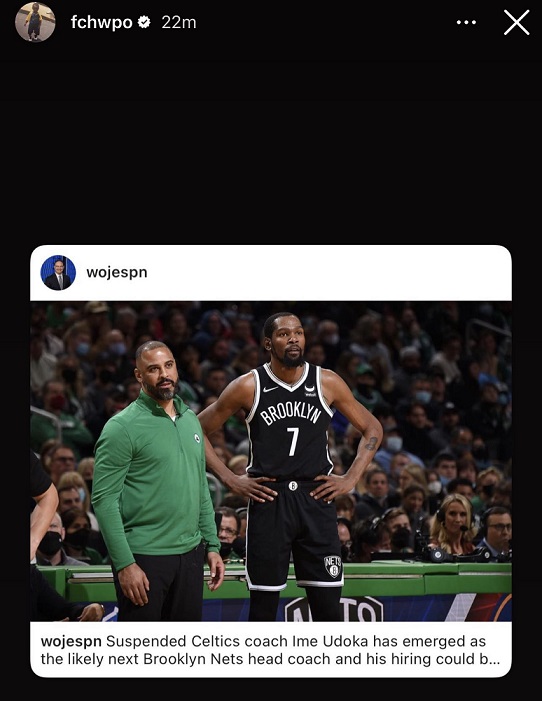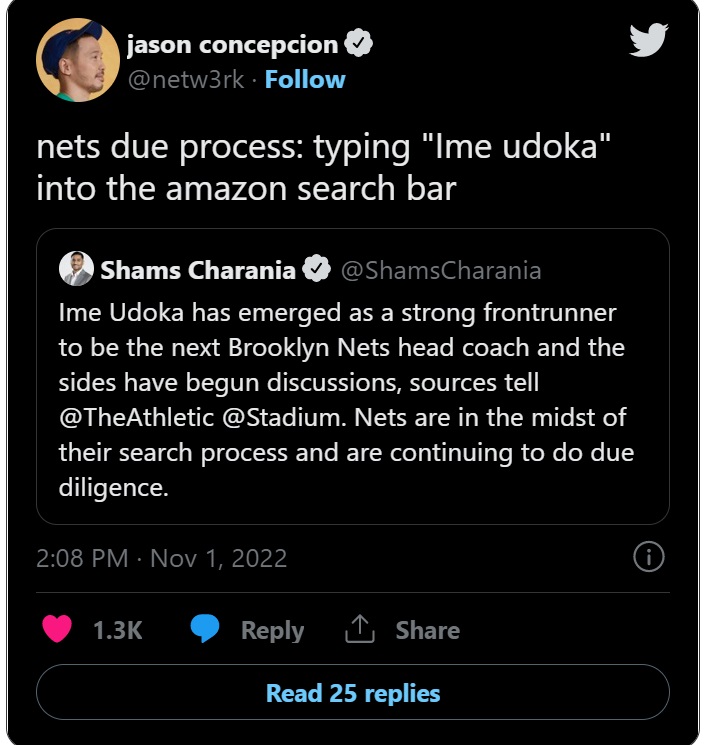 Stephen A. Smith Predicted Nets Hiring Ime Udoka After Firing Steve Nash
One of the most interesting things about this surprising situation is old footage of Stephen A. Smith explaining this would happen. A few months ago he said that if Celtics fired Ime Udoka then Nets would hire him as their new head coach, and give Steve Nash the boot. Now his predication has come fruition, albeit in slightly different fashion.
In most press conferences this year Kevin Durant defended Steve Nash saying their struggles had nothing to do with coaching. However, during the offseason he allegedly requested that Nets fire him. Now he got his wish, and has a coach that just led a team the Finals last season.
What excuse will the Nets have now if their struggles continue?