Inside the NBA is always must watch television, because on each episode something unexpected always happens. With the help of their incredible producers happenings around the NBA are often times turned into viral jokes on the show. Their latest victim was Tyler Herro due to his unique fashion choices during the playoffs.
Charles Barkley Wears Tyler Herro's Postgame Outfit on Inside the NBA then Changes His Name to 'Carlos'
After Game 4 Tyler Herro stepped into the postgame interview room wearing what looked like an outfit straight out of GTA Vice City. He had on a burgundy button down shirt with blue stripes, a white undershirt, aviator shades, and a gold chain. You could feel the 70s early 80s vibes from his outfit. Naturally it went viral on social media, which made it a point of interest for the Inside the NBA production team.
During their most recent episode somehow they found same outfit Tyler Herro wore in a size that would fit Charles Barkley's chunky body. Surprisingly many people feel he actually wore the outfit better than Tyler Herro in some ways. When Chuck walked onto the Inside the NBA set strutting his stuff they even played some old school music to coincide with his grand entrance.
Charles Barkley had his pimp walking going on as he walked around the set. When he finally sat down in his too cool for school pose, Charles Barkley said, 'No more Chuck, call me Carlos'. Take a look at Carlos Barkley aka Charles Barkley in Tyler Herro's outfit.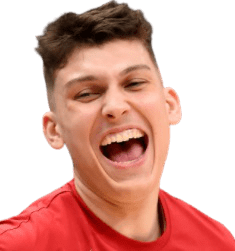 Perhaps funniest part of the video was Shaq ripping Charles Barkley's shirt open so casually. The sound of all the buttons just tearing apart was hilarious. Some people think Shaq was lowkey showing Chuck how powerful he is in an intimidating way.
Who do you think wore it better Charles Barkley or Tyler Herro?