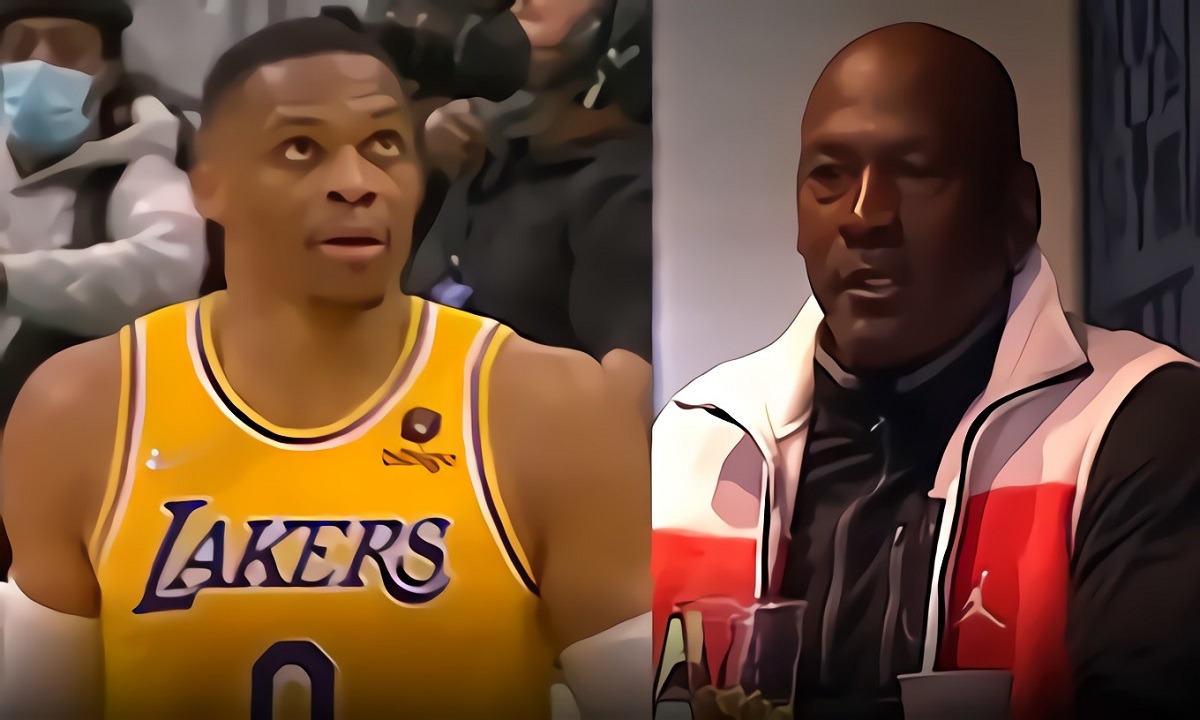 Lakers came into Hornets' arena with no Anthony Davis or Lebron James. With Russell Westbrook and Carmelo Anthony leading the charge Hornets fans and management were probably expecting an easy win. However, near the end of the game things got a bit hectic, and Russell Westbrook made Michael Jordan do some hilarious things.
Michael Jordan Reaction to Russell Westbrook Hitting Back to Back Threes Goes Viral
In the closing moments of the contest Hornets had a comfortable 7 point lead on the Lakers with only 1:26 to go in the game. Then the unthinkable as one of Lakers worst three point shooters caught fire as Russell Westbrook hit back to back three cutting the score to one point. In the moment it seemed like Lakers were getting ready to steal the game.
The camera would cut away to show Michael Jordan angry at Russell Westbrook for making back to back threes and almost bringing Lakers back. Jordan had a look of shock and disgust on his face that Hornets almost lost the game to a Westbrook three point barrage. After Hornets won the game by 3 points the camera showed Michael Jordan angrily leaving his booth. Russell Westbrook really might have ruined his day even with the win.
Lebron James missed the game due to knee soreness, and Anthony Davis is still day to day as he recovers from his MCL injury. However, Frank Vogel is confident they will both play in Lakers next game against the Hawks.
For the Hornets they continue their impressive stretch of winning 7 of their last 10 games. They are now 6 games over .500, and hold the 7th spot in the Eastern Conference. They have also beat many of the top teams in the NBA such as Bucks twice during their recent resurgence.
Russell Westbrook turned Michael Jordan into another meme.