Is Draymond Green trying to recruit Andre Drummond to the Warriors? Draymond Green exposed NBA's unfair treatment of players during trades in an emotional rant about Andre Drummond's Cavaliers situation.
As you may or may not know, Cavaliers don't want Andre Drummond to suit up for the team anymore, and notified him he will be traded or bought out. During their latest game vs Warriors Andre Drummond came out with Cavs jersey on, but was later sent back to the locker room to put on his casual clothes. This angered Draymond Green, because Andre Drummond is being treated like a team cancer despite the fact that he isn't requesting a trade. He believes it's the Cavaliers being cancerous as organization to a player that stayed loyal to them.
Draymond Green compared the situation to James Harden being treated as team cancer when he requested a trade from the Rockets. He is confused as to why Andre Drummond is required to stay professional and in shape, despite being cast away like garbage and vilified by the Cavaliers unprofessionally. He wants to know when players will get the same respect people given owners of NBA teams, and when the double standards will come to an end.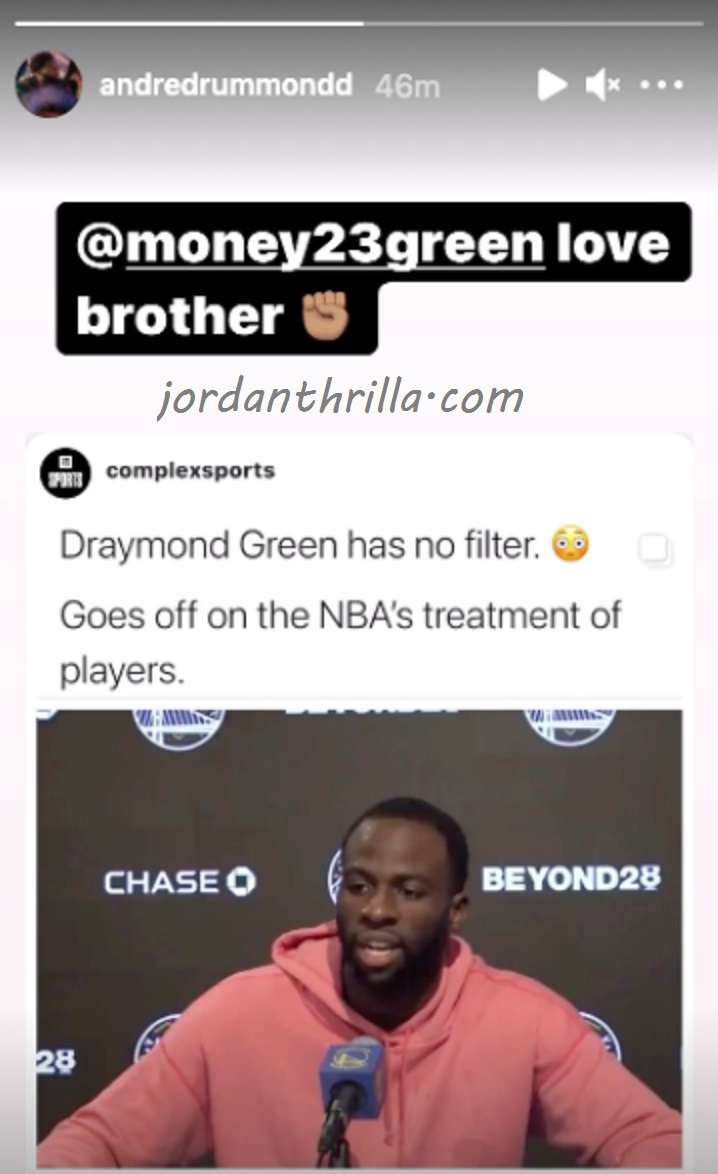 Andre Drummond responded to Draymond Green defending his honor with a post on Instagram saying, "Love Brother".
On the court Draymond Green used to be one of the most annoying players ever. At one point he was even considered a dirty player, especially in 2016. Nowadays he is one of the main people that speaks out in defense of the NBA brotherhood amongst players. It seems being a good friend of Lebron James has really rubbed off on him in a leadership sense.
Lowkey this might be subliminally way of Draymond Green recruiting Andre Drummond to the Warriors, without being fined for it.
Author: JordanThrilla