Cleveland Browns destroyed the Steelers shocking the world, and the player who is getting the brunt of jokes is JuJu Smith-Schuster. After taunting him all throughout the game, Cleveland Browns played Corvette Corvette in the locker room after the game to troll JuJu Smith-Schuster againi.
That video instantly went viral with one of the Browns players saying "Browns going to be Browns", to throw even more salt on JuJu Smith-Schuster's wounds.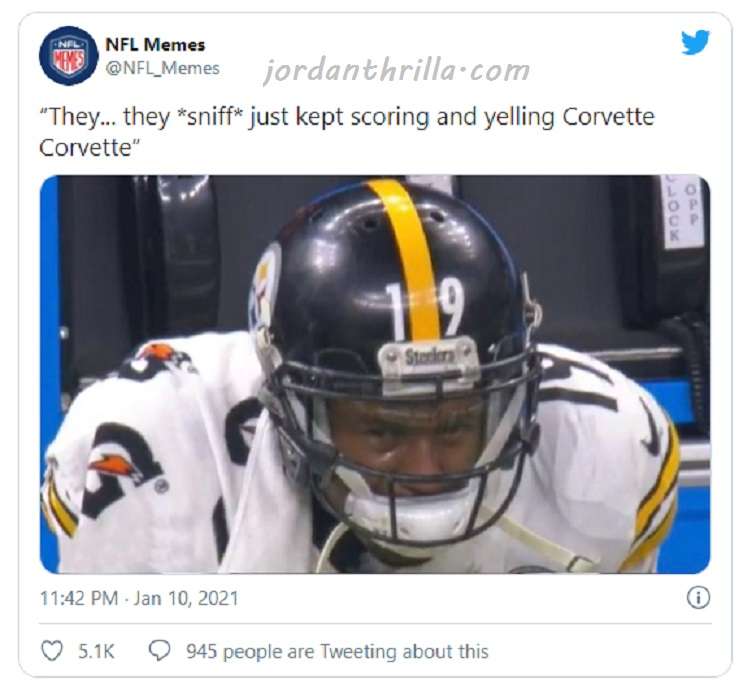 This is a loss the Steelers won't forget. Cleveland Browns scored 28 points in the first quarter alone, as the Steelers allowed them to look like the best team in the NFL. Keep in mind the Browns don't even have Odell Beckham Jr. playing who tore his ACL earlier this season.
Although JuJu was the target of social media jokes, the person who will have to answer the most questions about this loss is Steelers head coach Mike Tomlin. He looked lost out there today, and never could recover from the quick outburst Browns had early on in th game. Mistake after mistake kept piling up for Steelers as the glaring flaws seen during the season all compounded at the wrong moment.
It was the first time in a long time Browns had been in the post season, and they put on one hell of a show. Browns playing Corvette Corvette in the locker room after defeating the Steelers to troll JuJu Smith-Schuster is a classic NFL moment.
Author: JordanThrilla