Floyd Mayweather has accepted 50 Cent's boxing match challenge at any weight class, but there is one special condition. Floyd Mayweather said the match with 50 Cent must be a "winner take all" match.
In his official statement Floyd Mayweather also said he is willing to fight Jake Paul if he can beat Ben Askren in his upcoming match. He will also be doing another exhibition match in Tokyo. The Floyd Mayweather vs 50 Cent boxing match would take place at the end of this year if it goes down.
Floyd is going to be a busy guy this year, it's clear the Hair Transplant gave him new life.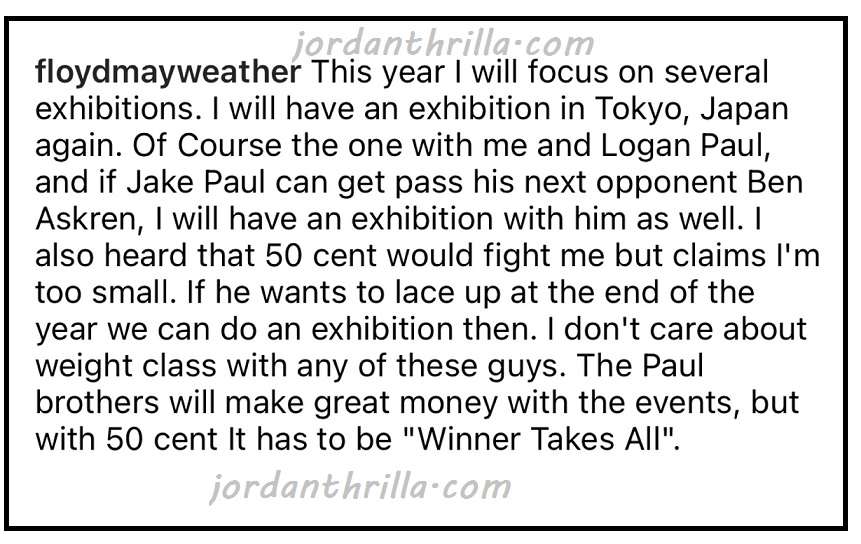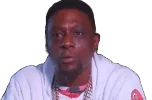 When 50 Cent said he wanted to fight Floyd Mayweather in a boxing match he said it wouldn't happen, because Floyd is "too small". In essence he didn't think he would be able to make weight. However, Floyd is letting 50 Cent know weight doesn't matter, he will take him on at any size. After all he is fighting Logan Paul who is much bigger than 50 cent.
In terms of the "winner take all" stipulation Floyd Mayweather gave 50 cent, that goes back to their falling out. Floyd doesn't want to put money in his pockets in any way shape or form. 50 Cent would have made his biggest pay day in awhile off a boxing match with Floyd, which he wouldn't let happen. The bad blood between them is way too deep for that.
Author: JordanThrilla