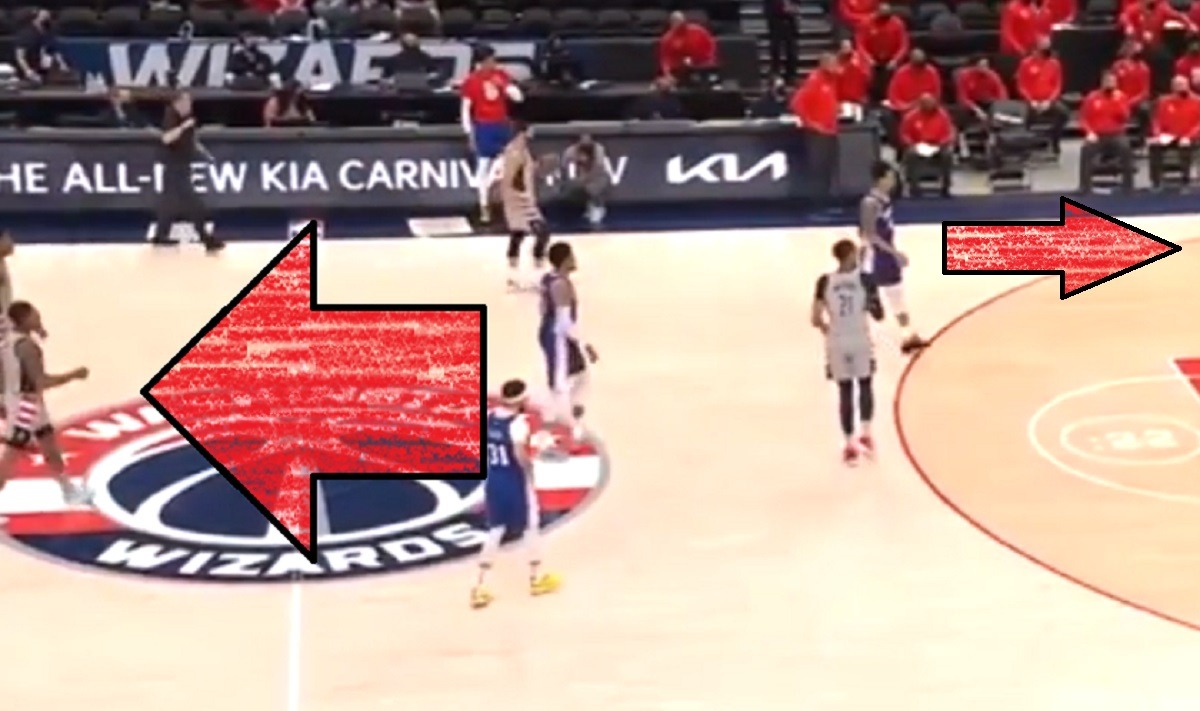 During the third quarter of Game 4 vs Sixers security tackled a Wizards fan who ran onto court. The fan who was wearing a yellow shirt was running towards Dwight Howard before the skilled security guard tackled him by the legs. One of the funniest moments during the whole situation had nothing to do with the fan. It was Bradley Beal's reaction to the Wizards fan getting tackled by security.
After the fan was pinned down to the ground and more security guards came to help, the camera panned around from the action. What was revealed was Bradley Beal laughing at the fan who ran onto the court. Based on the way he got tackled it was tough not to at least crack a smile.
First take a look at video of the incident.
Now here is Bradley Beal reacting to security tackling the Wizards fan who ran onto court by his legs.
Everyone appreciates an unintentionally funny moment, because most of the time it's best form of comedy. The was security tackled that Wizards fan was a perfect example of unintentional comedy at it's finest.
Bradley Beal is probably going to be laughing some more, because Wizards escaped elimination after securing a win in Game 4. The series is now 3-1 and one less fan who will be a future Wizards game.
Author: JordanThrilla Staff