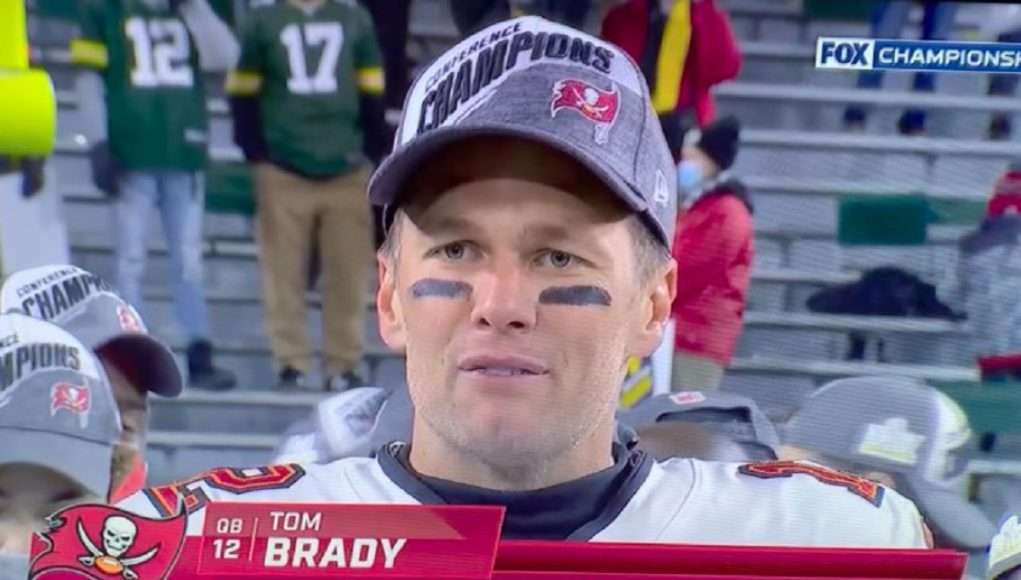 On the surface Tom Brady seems like a soft spoken nice guy, but behind the scenes he's a brutal hardcore thug. Okay not really, but his drive to win can sometimes be very harsh. According to report from Lavonte David, Tom Brady cursed out a Tampa Bay teammate for crying after winning the NFC championship game.
When Tom Brady saw his teammate crying he allegedly said, "What the f*** are you crying for? We're not done yet".

They call Tom Brady the GOAT, which fits perfectly because this was a Michael Jordan like moment. This sounds like something he would say to his Bulls teammates after winning a Conference finals.
Tom Brady made it clear it's Super Bowl championship or bust this season for the Tampa Bay Buccaneers. No tears can be shed for second place trophies.
Author: JordanThrilla