The Cavaliers have bought out Andre Drummond making him a free agent. As a result many teams are scrambling to get him including Celtics who have allegedly already met with him. However, Andre Drummond signing with Lakers may have been confirmed indirectly.
Why Do People Think Andre Drummond Confirmed He is Signing with Lakers?
The evidence comes in the form of a Twitter post from a Lakers fan explaining why he should sign with Lakers. Andre Drummond was caught viewing the Lakers story as the Fan was ranting about the situation. The fan posted a screenshot as proof of what had just taken place with a caption saying, "Andre Drummond viewed my story telling him why he needs to join the Lakers".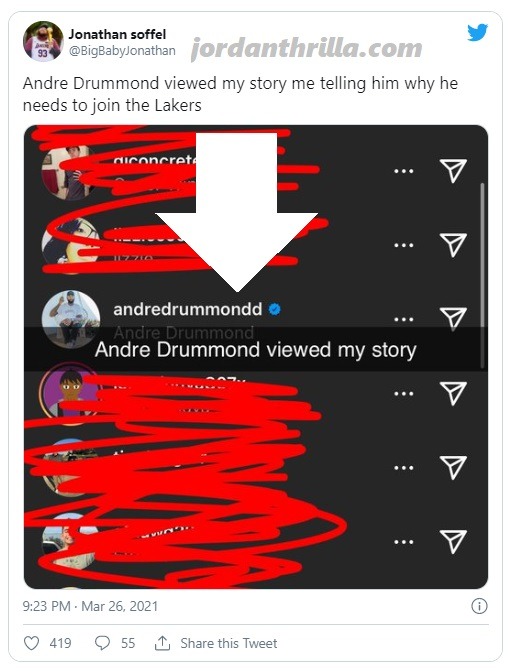 On the season Andre Drummond is averaging 18ppg and 14 rpg. Putting that along side Anthony Davis would easily create the most ferocious rebounding and scoring front court in the NBA. When you include Lebron in that it just seems unfair.
Andre Drummond lurking in a Lakers Twitter story from a fan could mean everything or nothing at all. Only time will tell.
Author: JordanThrilla Staff