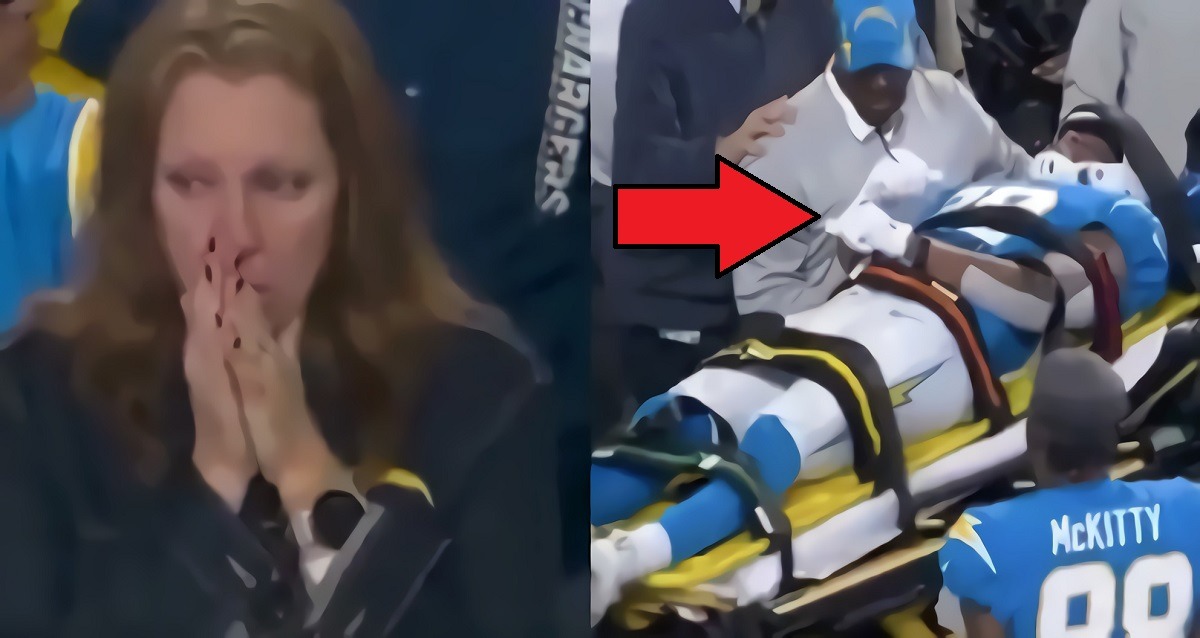 Everyone knows that NFL football is one of the most dangerous sports on the planet. At every moment you have massive bodies coming together at full force with minimal padding, and people trying to grab a football while not being able to properly brace their landing. Given the danger level of the sport, NFL fans have seen some of the scariest injuries in sports, but not many were as scary as what happened to Chargers Tight End Donald Parham.
Does Donald Parham Have Severe Brain Damage? Donald Parham Posturing With His Arms Shaking Uncontrollably on Stretcher Is a Bad Sign
Early on in the game between Chiefs and Chargers, Donald Parham was knocked out cold after his head hit the field while attempting a catch. As paramedics attended to him Donald Parham's arms began shaking uncontrollably, while being stuck in a hug look formation. At the same time the rest of his body was virtually motionless, indicating that his arms were moving involuntarily.
What was happening in those moments was Donald Parham 'posturing'. A specific type of posturing where your arms are bent in toward your body, and your wrist and fingers are bent or held toward the chest area is a possible sign of severe brain damage in medical settings. It's possible Donald Parham has severe brain damage, because he checks out on all three of the aforementioned posturing signs.
Social Media Reacts to Donald Parham's Arms Shaking Uncontrollably While Being Stretchered Off Field
With the scary scene the NFL world witnessed on the field Thursday night, there was some very emotional words of support for Donald Parham on social media. Many people pointed out how scary seeing his arm's shaking on the stretcher was.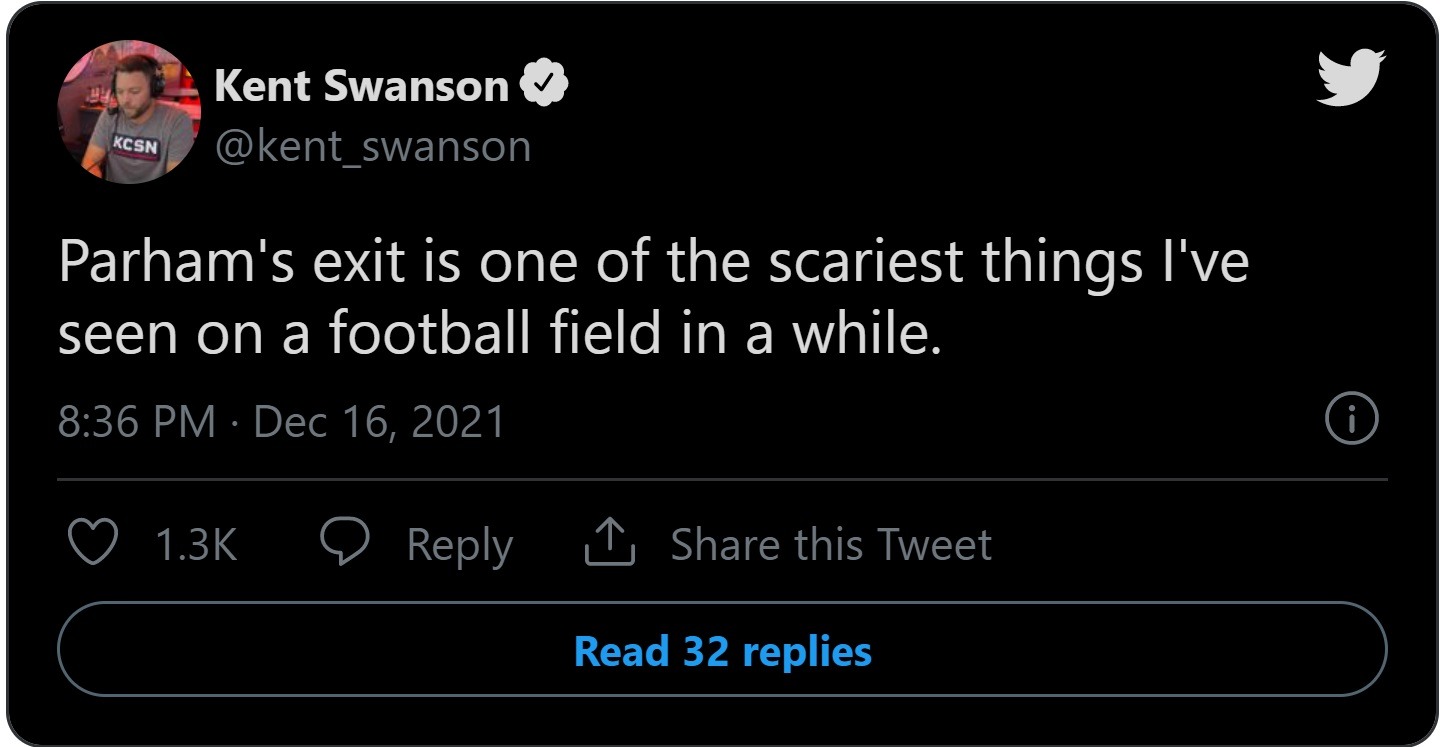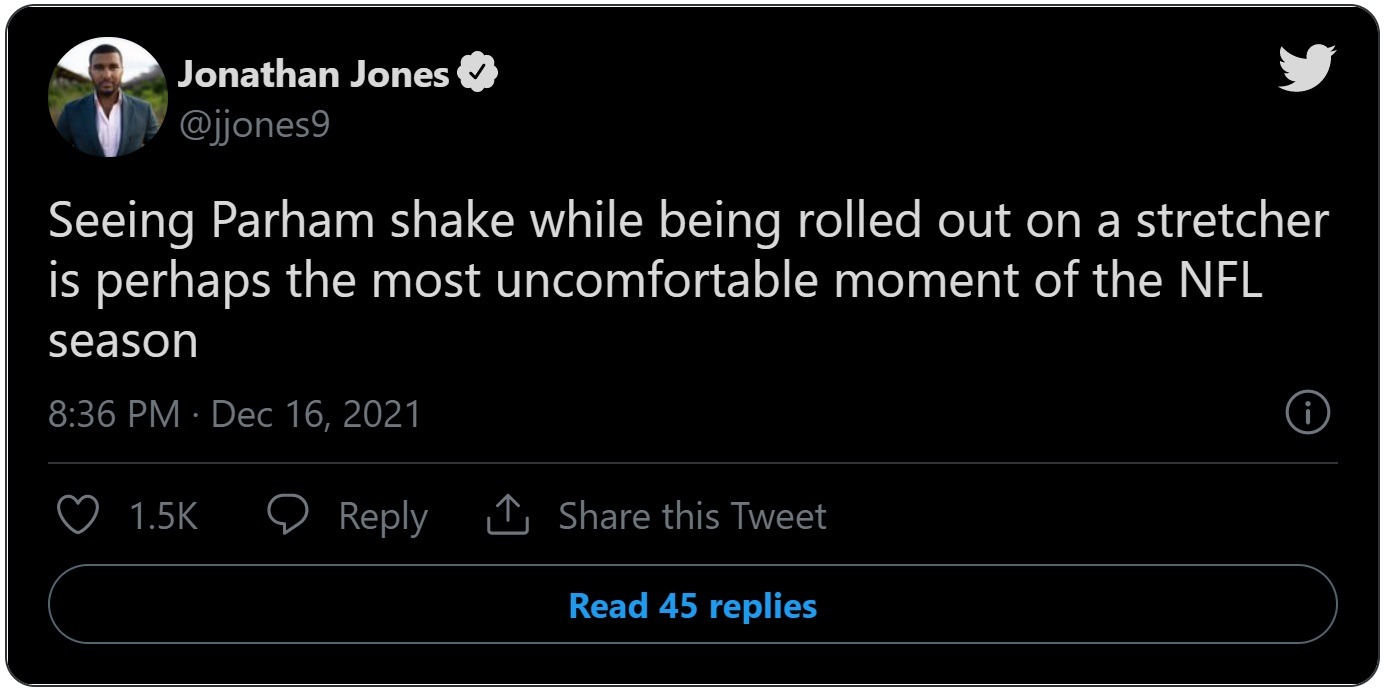 It would be absolutely devastating to learn that Donald Parham has a life changing brain injury. Keep mind he's only 24 years old. With his 6'8″ frame and 256lbs weight the sky was the limit for him. He came into the NFL as an undrafted free agent, which is a testament to his hard work and dedication.
Prayers up for Donald Parham.
Authors: JordanThrilla Staff