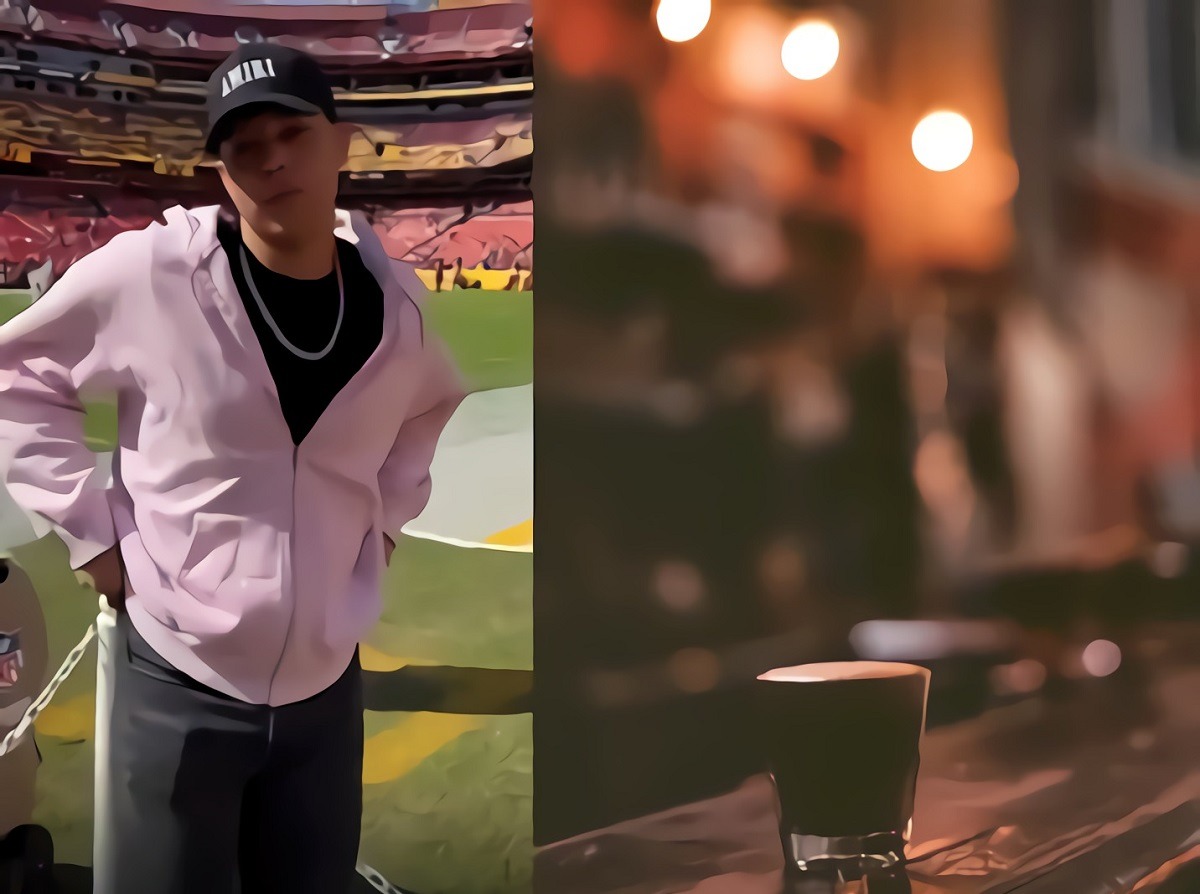 As Patrick Mahomes struggles to regain his normal form on the football field, off the turf his brother is caught in drama once again. Similar to last time, he's once again beefing with his own city. This time his social media battle was with a local Kansas City bar who goes 'Sotkc' on Instagram.
What Did Jackson Mahomes say about SOTKC Bar in Kansas City?
Recently Jackson Mahomes posted some accusations on social media insinuating SOT Bar treated him unfairly. Due to his comments SOT Bar caught a lot of heat on social media, which probably lost them some customers, ultimately affecting their livelihood. When the backlash reached pandemic levels, SOT Bar spoke out to reveal their side of the story, and they had a whole lot to say.
SOT Bar Responds to Jackson Mahomes' Comments and Reveals What Happened
According to SOT Bar Jackson Mahomes came into their location with a large group of people. Since it's a relatively small bar they informed him they couldn't seat his group, because they didn't have the space accommodate them. While revealing their side of the story they took the opportunity to absolutely roast Jackson Mahomes like never before on social media.
SOT Bar Roasts Jackson Mahomes with Diss Letter Accusing him of Trying to Crush a Small Business
With their emotions running on maximum from the situation at hand, SOT Bar dissed Jackson Mahomes with a legendary rant in an effort to protect their brand on their 'sotkc' IG page. They gave him the type of response that would make someone's soul burn slow with emotional pain.
SOT Bar said Jackson Mahomes is an unearned status, self entitled clout chaser, who pours water on fans, isn't mature or rational, and dances on the memorial of the late Sean Taylor. In addition they alleged that Jackson Mahomes was trying to crush a small business with his accusations, and condemned him for using his social media presence the wrong way.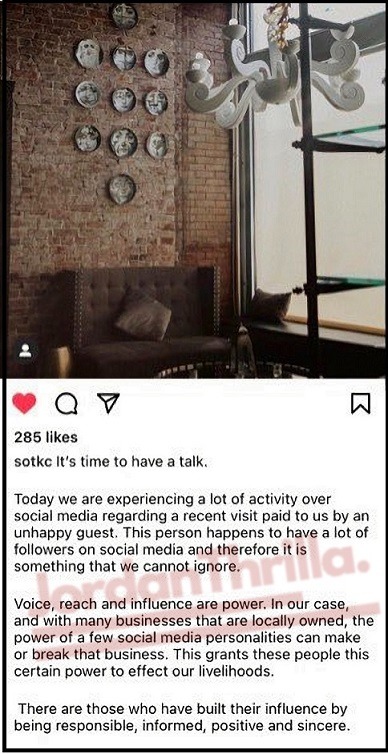 In case you haven't seen the TikTok video where Jackson Mahomes danced on Sean Taylor's memorial, here it is below. He would apologize after seeing how much outrage their was.
If Jackson Mahomes was trying to crush a small business, then SOT Bar saved themselves with that ether filled letter on their 'sotkc' Instagram page. By the time Patrick Mahomes is ready to retire Jackson Mahomes might be the most hated man in Kansas City. It seems like each month he finds a new way to anger people in the city.
Could this situation be a distraction for the Chiefs superstar quarterback?
Authors: JordanThrilla Staff