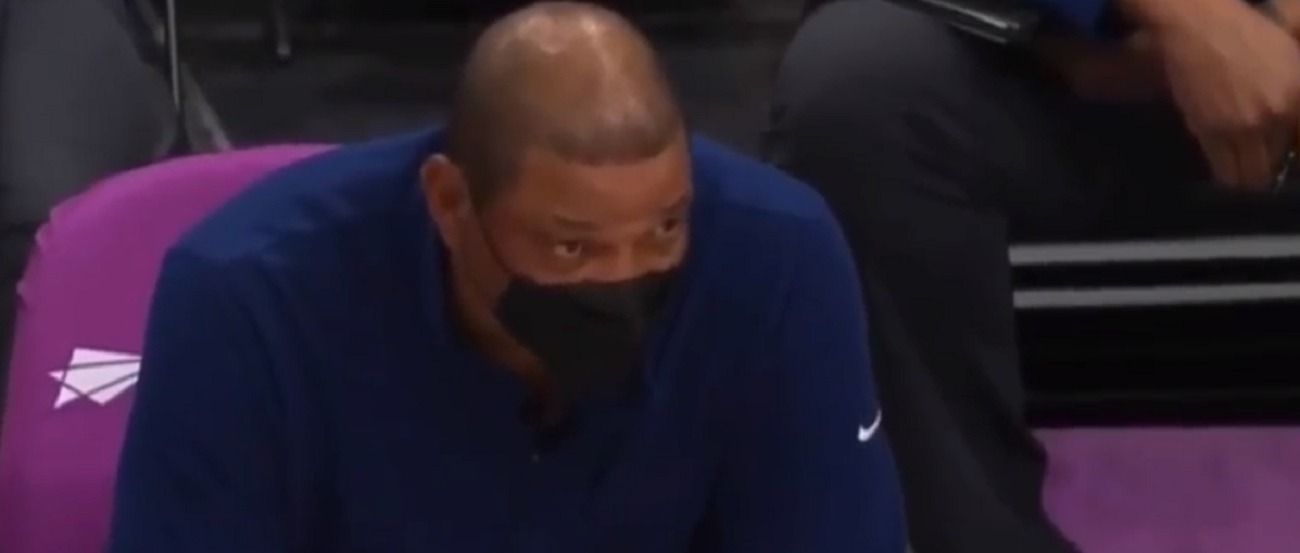 If you've ever listened to Wizards commentary then you probably know how brutal honest they get during games. That trend continued when Wizards announcer Justin Kutcher dissed Ben Simmons during their recent game vs Sixers.
During a brief stoppage of play Justin Kutcher said Ben Simmons is the most overrated player in the NBA. Is he telling the truth or has he lost his mind?
Press the unmute button at the bottom right of the video if you hear no sound.
Is Ben Simmons Overrated like Justin Kutcher Claims?
This season so far Ben Simmons is averaging 17 ppg, 8 rpg, and 8 apg on 58% shooting. Surprisingly he's an almost 30% three point shooter, but only on about 5 attempts. He hasn't gotten any better or worse than the seasons before, which you could say is a good thing or proof that he is overrated.
For people who thought Ben Simmons would expand his game this season, and show he could be a more versatile player offensively in terms of utilizing a jump shot, they would think he is overrated. Also the people who called him the next Lebron, those people are more Justin Kutchers who think he is overrated too.
For the people like Doc Rivers who accept Ben Simmons for what he is, which is basically an oversized Rajon Rondo on the Celtics, those people would never call him overrated. In fact they may say he is underrated, because people think he is overrated.
Author: JordanThrilla