An anonymous doctor has sent us information detailing how Lonzo Ball is suffering from a rare case of "landing pigeon toed syndrome". This is the same doctor that correctly predicted the issues with Zion Williamson knees, before Pelicans announced he needed surgery. Please keep mind these are the thoughts of an anonymous doctor, and have not been confirmed by Pelicans or Big Baller Brand's medical team.
Lonzo Ball is off to a great start this season, averaging 12 ppg, 5rpg, 7apg, while shooting a career high 39% from three point land. However, during Pelicans game vs Nets his mysterious ankle issues flared up again. This time while he was walking up the court wearing Nike sneakers.
Estranged ex BBB employee Alan Foster, claims Lonzo needs ligament surgery, but that clearly isn't the case since he has looked better than ever so far this season before the ankle issues started again, and also Pelicans have already stated Alan Foster is lying.
At first glance it looks like Lonzo Ball is a drunk girl, trying to walk in heels. However if you look closely at his feet, you realize his feet are landing slightly pigeon toed every time he walks, runs, or lands from a jump. This is the real issue at hand.
The Equilibrium Problem: Lonzo Foot vs Normal Foot
In the photo below, is a diagram the anonymous doctor sent us, showing how Lonzo Ball's foot lands on the ground, compared to a normal foot. With Lonzo's foot, the first thing that touches the ground is the upper outside quadrants of his feet, rather than the bottom of the foot.
This causes the body to lose its natural equilibrium making your ankle more prone to spraining non contact injury, like what happened during the Pelicans vs Nets game. This can also cause him to have serious knee issues in the future.
The Lonzo Pidgeon Foot and Ankle Sprains
Lonzo's Pigeon foot landing issue, also causes ankle injuries to be more serious, because the foot is landing on the ground, in a position that already puts abnormal pressure on the outside ligaments of the ankle. This is what made his ankle injury vs Rockets last season so serious.
His foot was already at a slight angle, when he hit ground while trying to do a jump stop. Essentially, because his feet are landing pigeon toed, it was like he landed directly on someone's foot, kind of like what happened when Kawhi Leonard landed on ZaZa Pachulia's foot, when warriors cheated in 2017.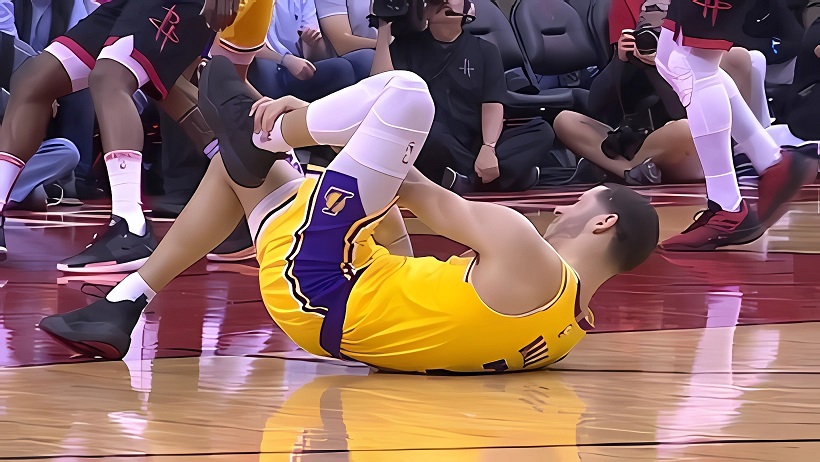 So no, it isn't the high quality BBB sneakers, it isn't that he needs surgery on his ankle ligaments, the real issue is that Lonzo Ball naturally is suffering from a rare case of "pigeon toe landing syndrome".
This can be corrected, but it will take extensive mental training for him to change the way he has naturally walking, running, and jumping all his life. Lonzo Ball is one of the smartest basketball players ever, so if anyone can do it, Lonzo can.