The Denver Broncos have waived wide receiver KJ Hamler after he was diagnosed with pericarditis, a rare but serious inflammation of the lining around the heart. Hamler released a statement on his Instagram account, saying that he felt chest pains after working out before training camp, and went to see a doctor, who confirmed that he had pericarditis. He said that he is currently on a treatment plan that will hopefully allow him to return to the NFL one day.
Did a COVID Vaccine Side Effect Cause KJ Hamler's Pericarditis? Conspiracy Theory Explained
Hamler's diagnosis has also sparked a conspiracy theory among some people who believe that his pericarditis was caused by a COVID-19 vaccine side effect. The conspiracy was fueled by the fact that in the past, Hamler confirmed that he had received two COVID-19 vaccination shots. Some people on social media claimed that Hamler was a victim of the vaccine, and that his career was ruined by it, similar to NBA player Brandon Goodwin.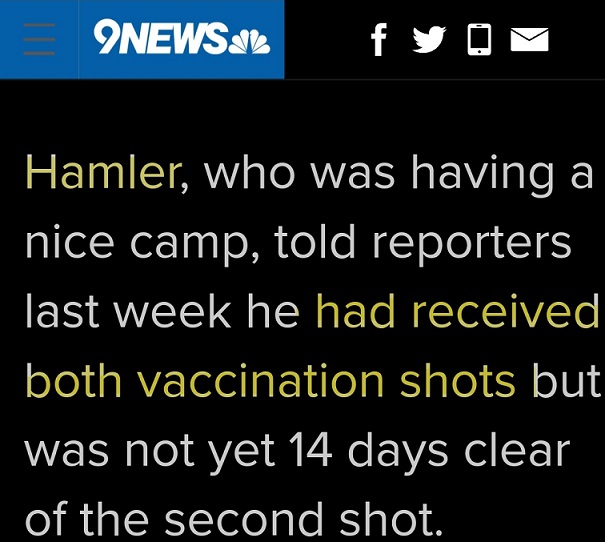 However, there is no official confirmation that Hamler's pericarditis was linked to his vaccination. According to the CDC, myocarditis and pericarditis have been reported after COVID-19 vaccination, especially among young males who received mRNA vaccines (Pfizer-BioNTech or Moderna), but in relatively rare numbers statistically based on numbers that were made available to the public.
Many of the doctors who spoke publicly during the height of the pandemic claimed that most patients with myocarditis or pericarditis who received care responded well to medicine and rest and felt better quickly. However, the vaccine was still banned in some countries due to the potential way it can impact a healthy heart in young people.
The exact cause of Hamler's pericarditis is unknown publicly, but it could be due to various factors, such as viral infections, autoimmune disorders, genetic predisposition, or a COVID vaccine side effect as conspiracy theorists suspect. With some heart conditions it can be very hard to pinpoint the exact cause.
Pericarditis can be treated with anti-inflammatory drugs, steroids, or surgery. The prognosis of pericarditis depends on the severity and duration of the condition, but most cases are mild and resolve within weeks or months.
Whatever is the cause behind his heart issue, hopefully KJ Hamler makes a speedy recovery, and hopefully he will be back playing football again soon.