It was only 2 days ago that Lebron James entered health and safety protocols after testing positive for COVID-19. When the news was announced most people were expecting he would be out for at least 10 days, and miss several Lakers games. After all Joel Embiid missed three weeks after he tested positive for COVID. However, the world would learn once again that when it comes to Lebron's body you should expect the unexpected.
How Did Lebron James Beat COVID in 2 Days?
Today it was announced that Lebron James has been cleared to play after testing negative for COVID multiple times. Given the timeline from when he tested positive this means Lebron James beat COVID-19 in 2 days flat. That would mean Lebron James had the quickest recovery from COVID in NBA history to date.
With the news about Lebron James' miraculous COVID recovery filling the airwaves 'COVID in 2' began to trend world wide. It's alleged that Lebron had a false positive test to begin with, but are they saying that because he tested negative so soon?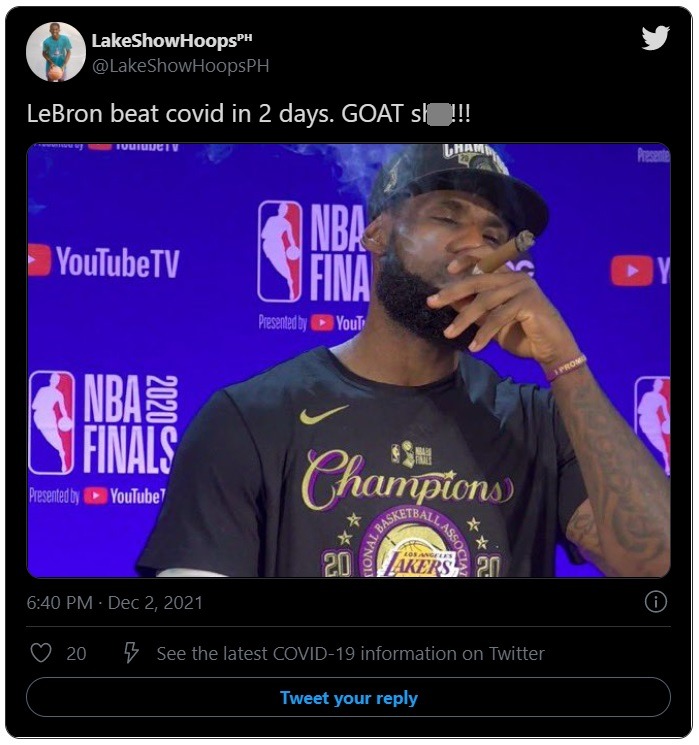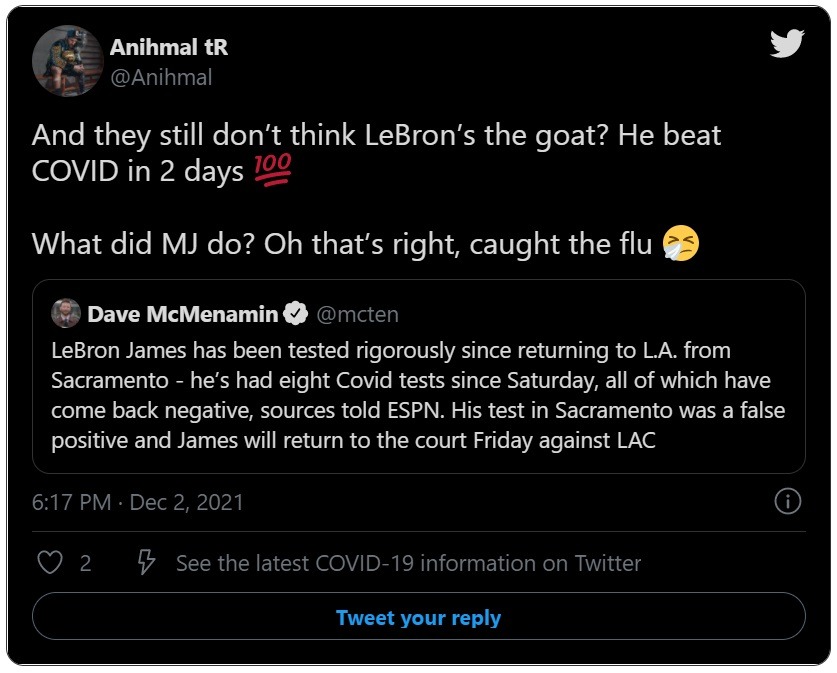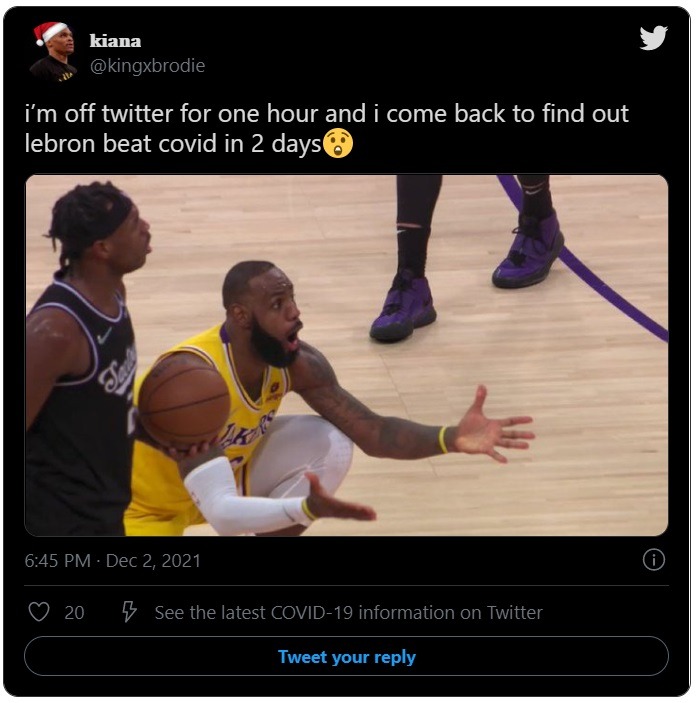 Lebron James Being Cleared to Play 2 Days After Testing Positive For COVID Brings Up a Kevin Durant Situation from Last Season
Although it's great that Lebron James beat COVID-19 in 2 days, this whole situation seems a bit strange to some people due to something that happened to Kevin Durant last season. We all remember when Kevin Durant was taken out of a game on live TV due to "Health and safety protocols". Reports say that he tested negative for COVID multiple times before the game after recently testing positive. When the situation happened Kevin Durant was very angry, and he was forced to sit out more games.
This has some people questioning why Lebron James is being allowed to play so soon even though it's alleged he had a false positive test. Part of the reason could be that KD's situation happened much earlier during the pandemic and there is more understanding of how the virus works now.