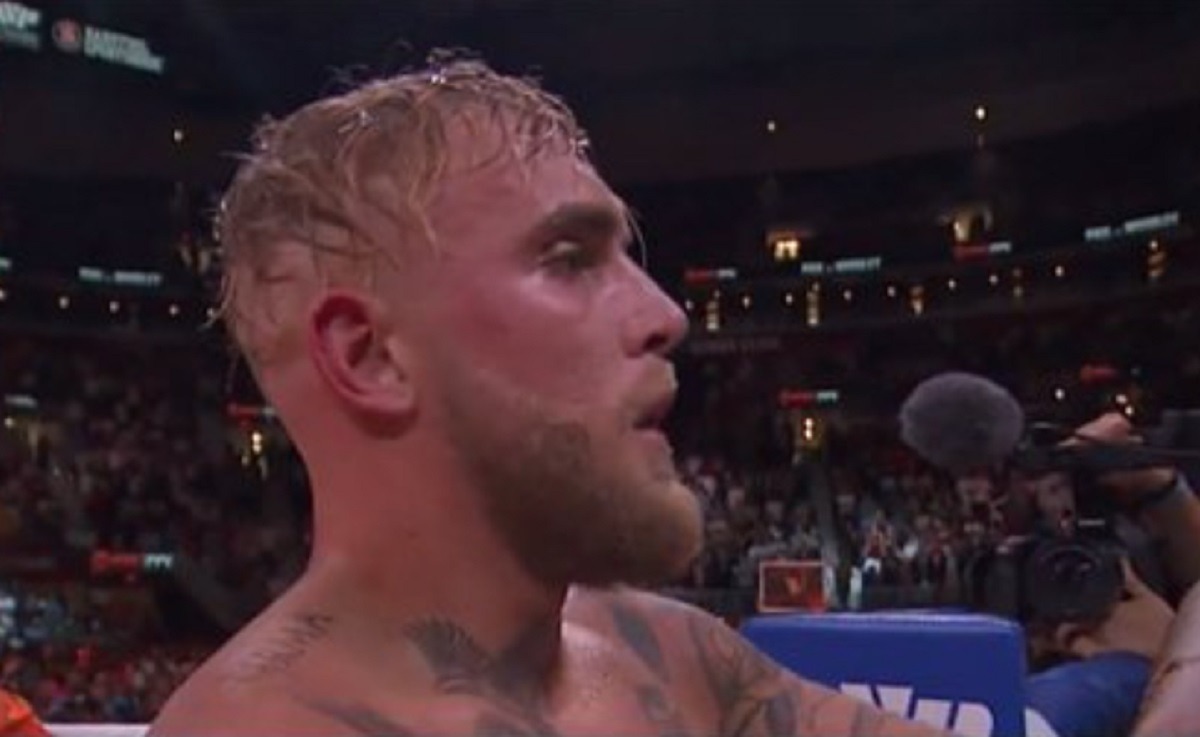 The dust has settled, and with Jake Paul defeating Tyron Woodley by a controversial split decision he remains unbeaten. There were moments where it looked like Woodley was about to knock him out, such as in the 4th round, but Jake Paul was able to withstand his power shots.
After the match Jake Paul posted "Who's Next" on Twitter, then caught wind of a tweet Nathan Diaz wrote saying
"These guys both suck".
In response Jake Paul clowned Nathan Diaz's lisp with a comment saying
"I read that with a lisp".
In the same timespan Jake Paul reacted to a tweet Lebron James wrote saying "Cleveland is jumping, should have flew back to the crib". Cleveland native Jake Paul responded to Lebron saying, "wtf is life". He was probably feeling start struck in that moment.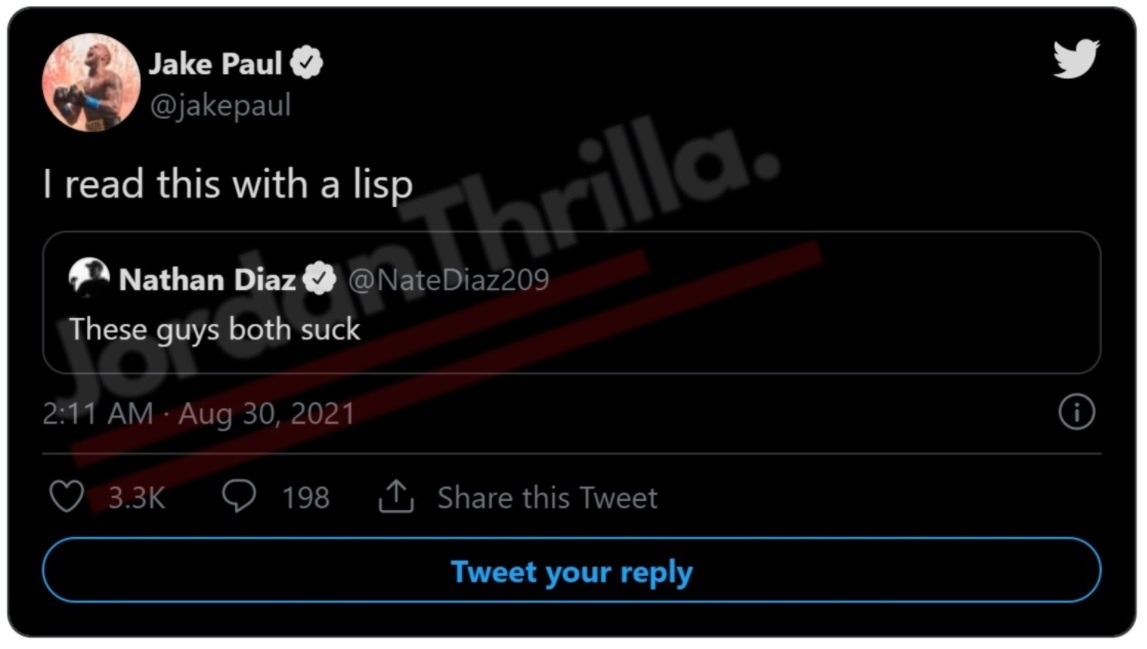 The final stats showed Jake Paul landed more body shots and jabs, but Tyron Woodley landed more power shots. The height and reach advantage seemed to end up being the most important factor.
Does this make Jake Paul a legit boxer now? Tyron Woodley may have been an MMA fighter, but he has a karate background, was in great shape, and had real fight experience. This is definitely an impressive win.
Tyron Woodley has to get a Jake Paul tattoo according the bet he made prior to the fight.
Author: JordanThrilla Staff