In a shocking Instagram Live video that has gone viral, Royce Reed, the ex-girlfriend and baby mother of NBA star Dwight Howard, exposed him for allegedly lying to her and offering her money to deny their child. Reed, who is also a former dancer and reality TV star, claimed that Howard was not supportive of her pregnancy, and tried to get rid of her and their son Braylon. She also leaked texts as evidence behind her allegations of him being a manipulative liar.
Did Dwight Howard Offer His Baby Mama Money to Deny the Child Was His?
Reed said that when she first found out she was pregnant with Howard's child, she called him to tell him the news. However, she said he did not answer her calls for two days straight.
She was worried and confused about his silence, but finally got a hold of him after getting in touch with his brother, after which he allegedly claimed he was sleeping when she tried contacting him. She said she later found out that he was not sleeping, as he claimed, but playing in an NBA game in Milwaukee. She clearly felt betrayed and hurt by his lie.
Reed also said that when Howard finally talked to her, he offered her money to say that the baby was not his. It's alleged he wanted her to sign a NDA contract that would prevent her from ever talking about him or their child.
Of course she refused to do that and decided to keep the baby. In the past she has said she loved her son, and wanted him to have a relationship with his father, but he made that difficult.
At the time she was pregnant, Dwight Howard was married which could explain why he wanted to silence her. She claims that he was willing to pay all her expenses if she agreed to his demand to say that child was not his.
In that past Reed said that Howard was not involved in their son's life to the extent he should be. She once claimed that he only saw Braylon once or twice a year. She seemed to insinuate he did not care about their son's health, education or happiness, so this new information is not really surprising. Take a listen to part of the video.
Royce Reed's Leaked Texts from Dwight Howard
Below are the text messages from Dwight Howard she posted on her IG stories to show the world how he allegedly treats her. If you look at the top of the screenshots below, you'll notice that his name was saved as "f**koff Sperm Donor", which conveys how much she dislikes him.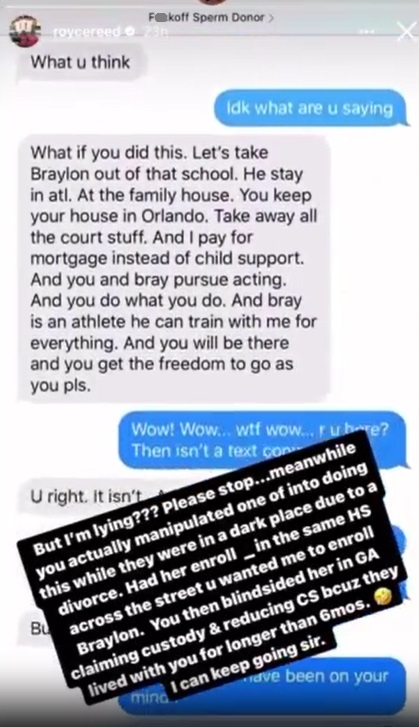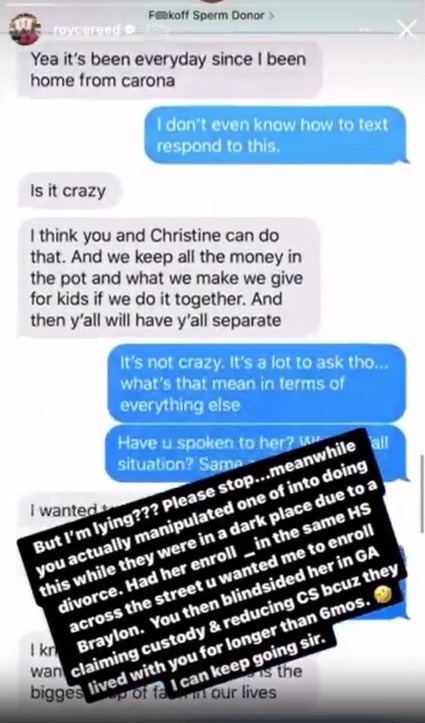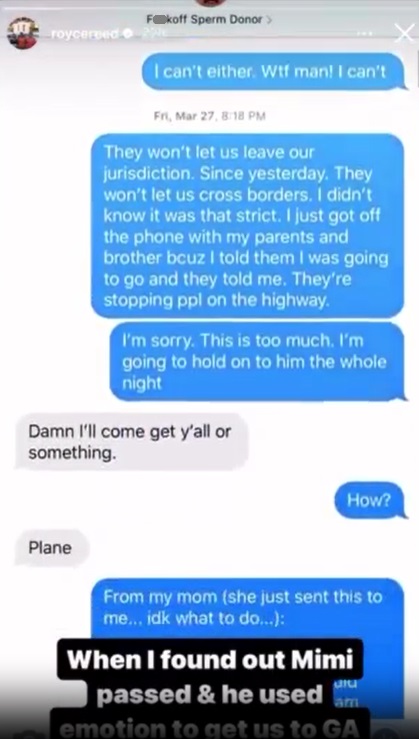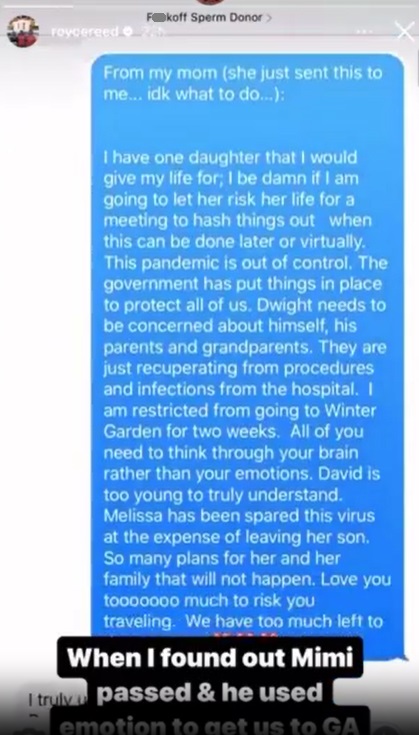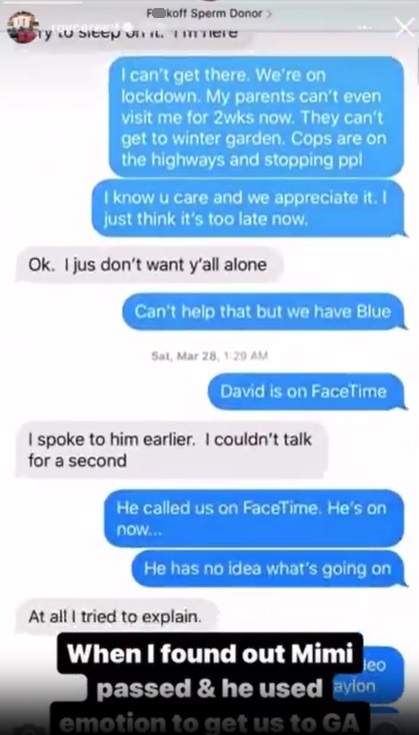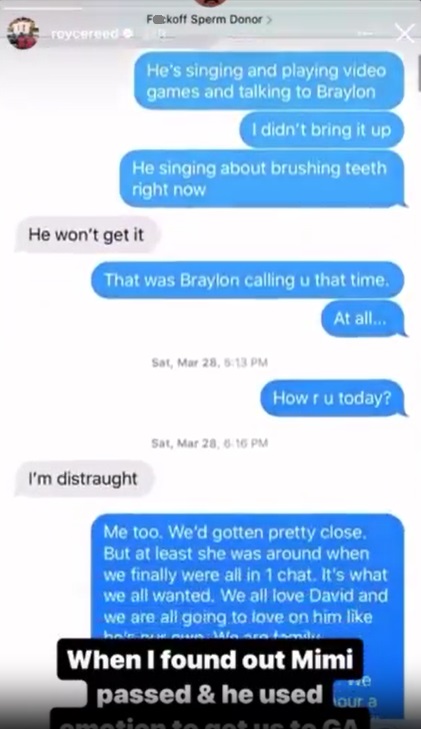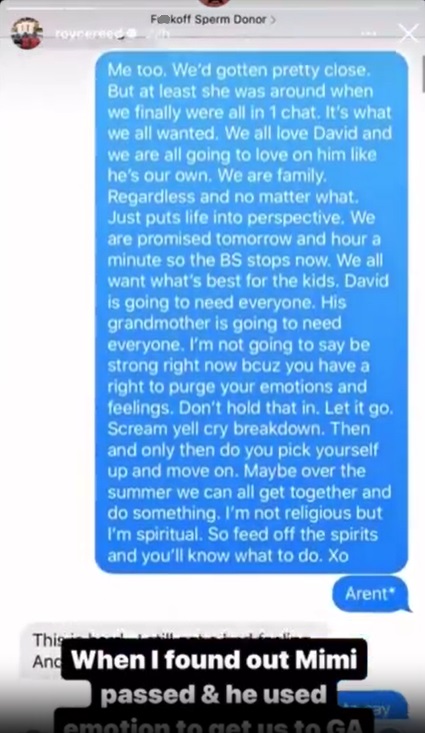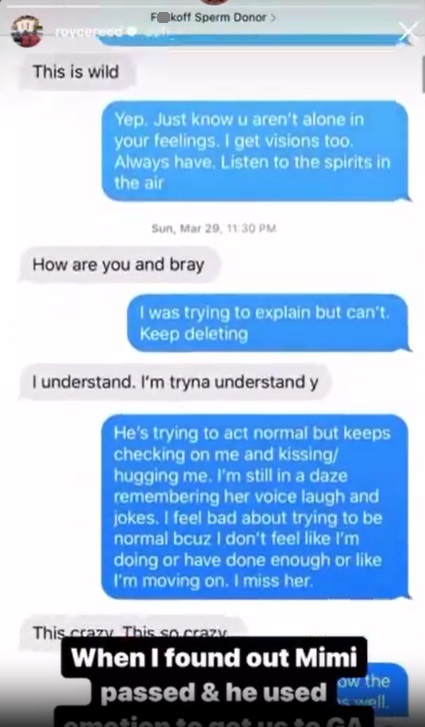 The Cryptic Messages Explaining Why Dwight Howard's Got Exposed by His Baby Mama
Royce Reed added some cryptic messages about Dwight Howard on her IG story to give context to the motivation behind exposing him. It appears she wants to "break the cycle" of women being silenced in these type of situations.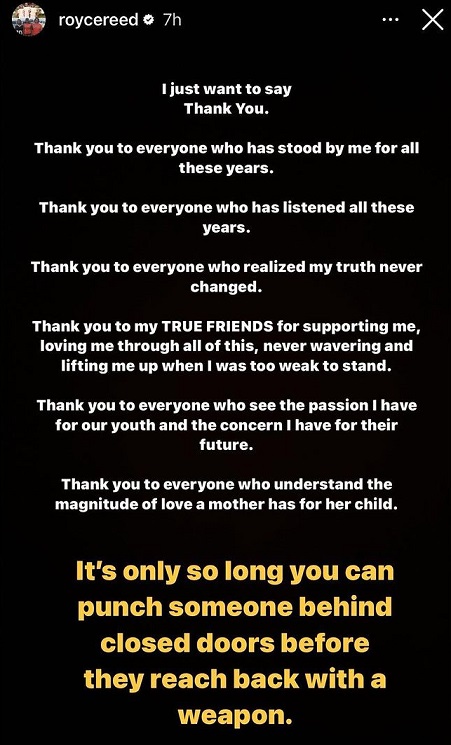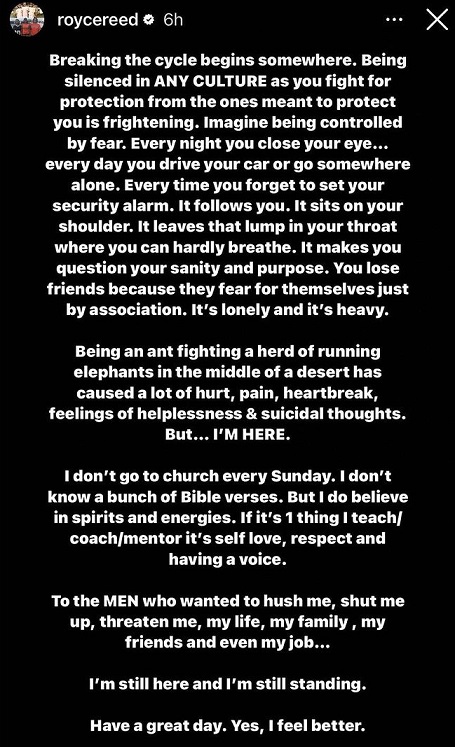 Reed's video and leaked texts sparked a lot of reactions on social media, especially from women who criticized Howard for his alleged behavior. Many women said that Howard was disrespectful, irresponsible and selfish.
They said he should be ashamed of himself for treating Reed and their son so poorly. They said he should face the consequences of his actions, and take responsibility for his child.