Tom Brady isn't someone people would expect is a Chief Keef fan, but he made a huge statement using a classic hip-hop song from him after Buccaneers huge win against the Bears. The GOAT quarterback trolled an entire city by using a GOAT of their own city.
Tom Brady Pays Plays Chief Keef 'Love Sosa' to Troll Chicago Bears Fans After Bucs Destroyed Bears
In a viral video Tom Brady sent a message to Buccaneers fans, basically letting everyone know how good he felt about how the team has looked this season. Like the true leader Tom Brady shouted out many players who had amazing performances during their blowout win against Bears. They now stand at an impressive 6-1 on the season.
What really caught people's attention about video was Tom Brady was playing 'Love Sosa' by Chief Keef while he was talking. Since Chief Keef is a Chicago legend it seems like he is throwing salt on open wounds of a loss. Only the GOAT quarterback could destroy a football team, then celebrate with music from the same city. That's like Michael Jordan levels of trolling the competition.
Social Media Reactions to Tom Brady Playing 'Love Sosa' to Troll Chicago Bears' Fans
On social media the reactions to Tom Brady's 'Love Sosa' shot at Chicago Bears are hilarious. Some people are pointing how GOATly the move was, while others are saying how down bad the Bears are after getting owned like that.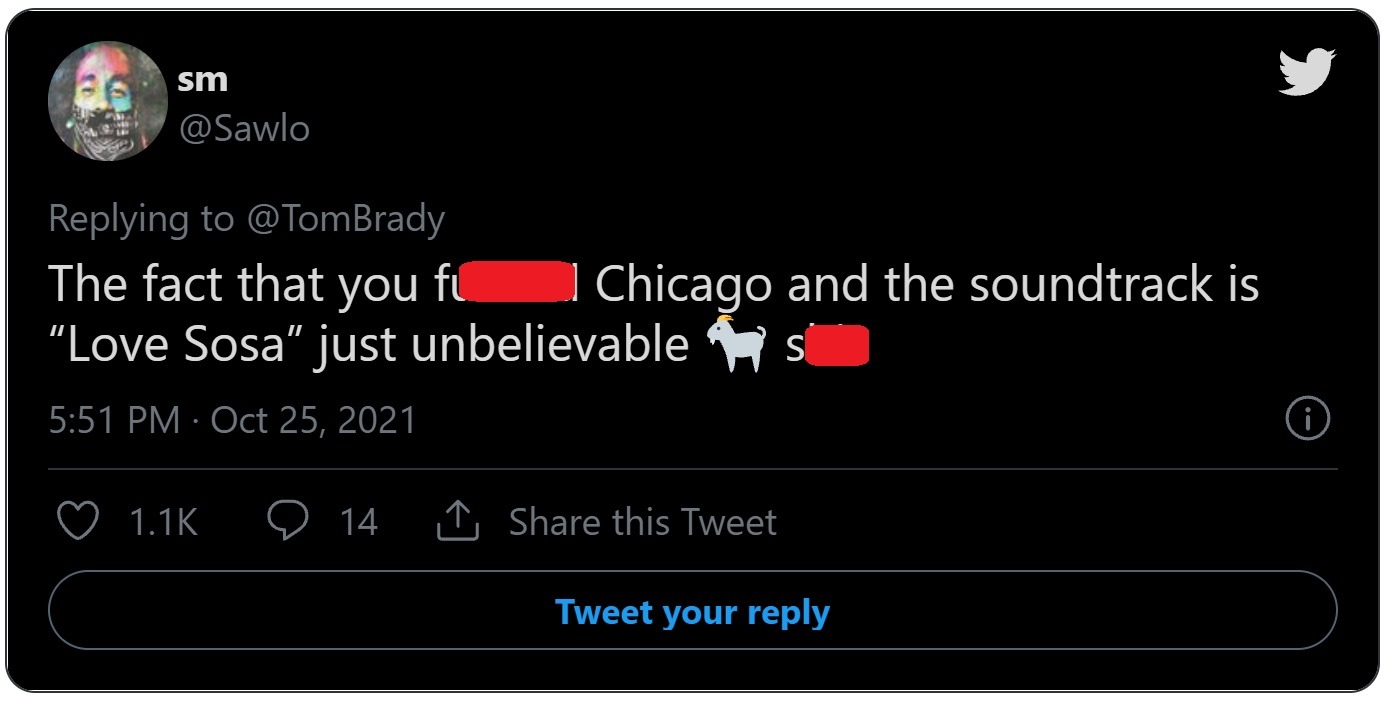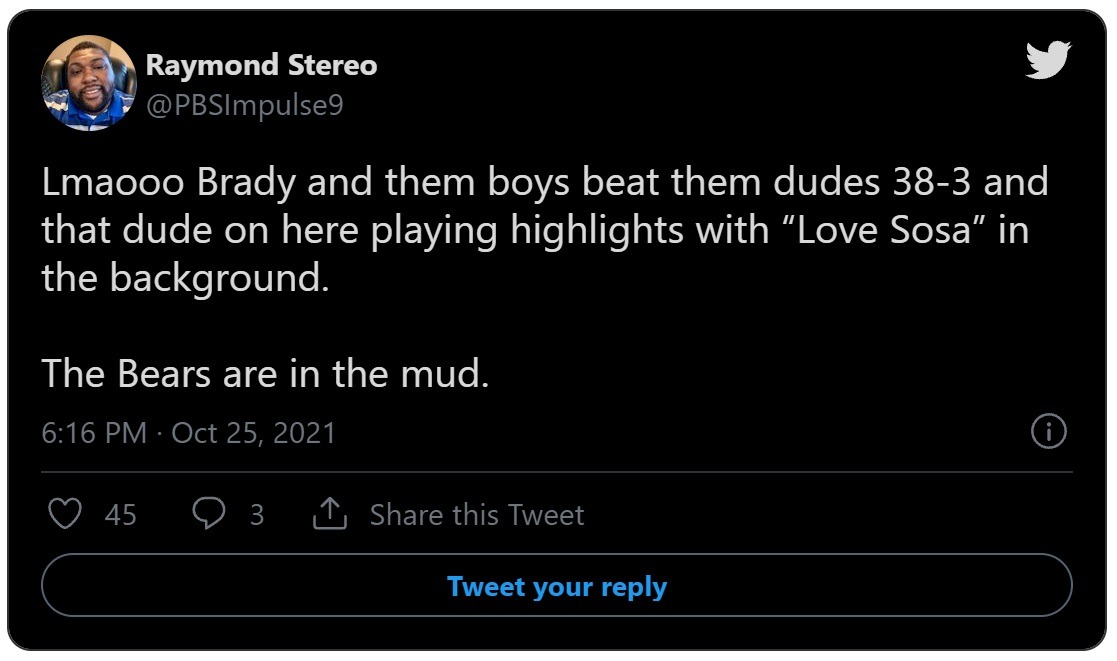 Tom Brady finished the day throwing for 211 yards and 4 touchdowns. It wasn't his best day in terms of the efficiency, but he still got the job done when executing the touchdown plays. Bucs would end up winning the game 38 – 3, holding out Bears from scoring a touchdown. With the finishing touch Tom Brady played "Love Sosa" using Chief Keef just to make Bears fans in Chicago feel a little more sports fan pain.
The rematch between Bucs vs Bears just got more interesting.
Is Tom Brady about to win back to back Super Bowls with another franchise?
Author: JordanThrilla Staff