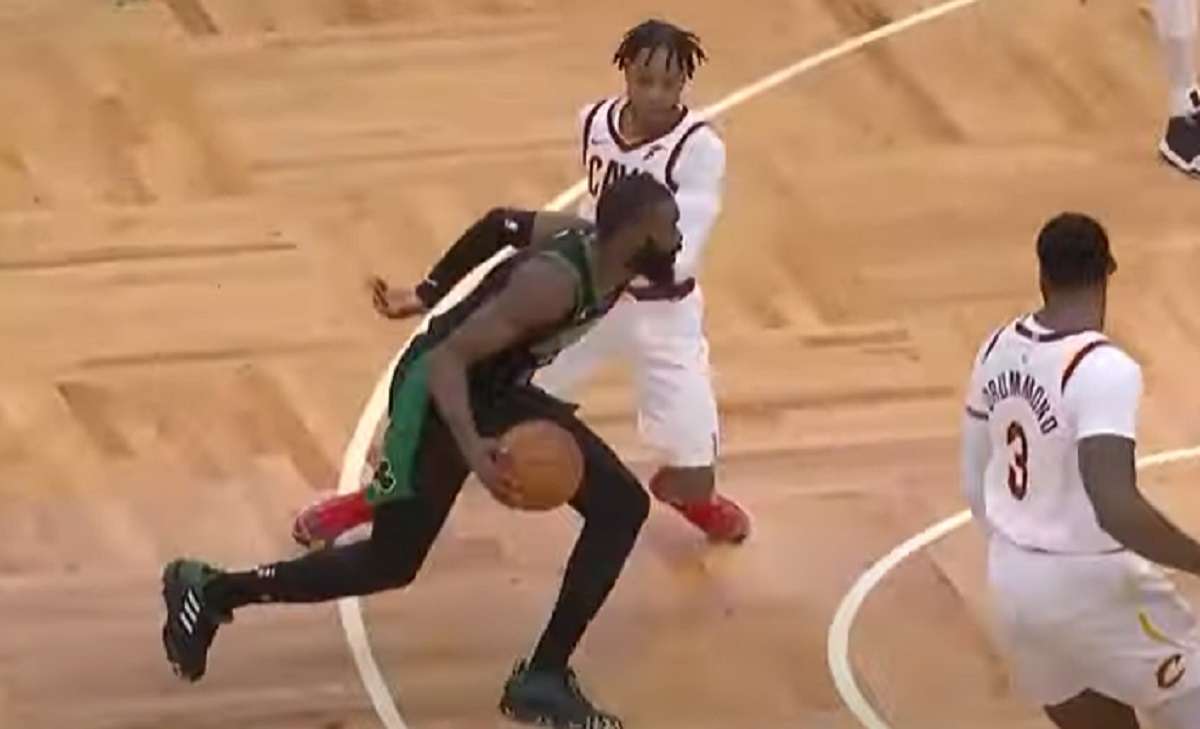 Jaylen Brown just made NBA history against the streaking Cavaliers. According to Basketball reference and Sports radar Jaylen Brown's 33 points in less than 20 minutes is the most efficient scoring output in NBA history.
With Celtics missing Jayson Tatum and Kemba Walker still working his way back from knee surgery, Jaylen Brown has accepted the challenge of carrying the Celtics scoring load. On this night he did so with literally unmatched efficiency and quickness.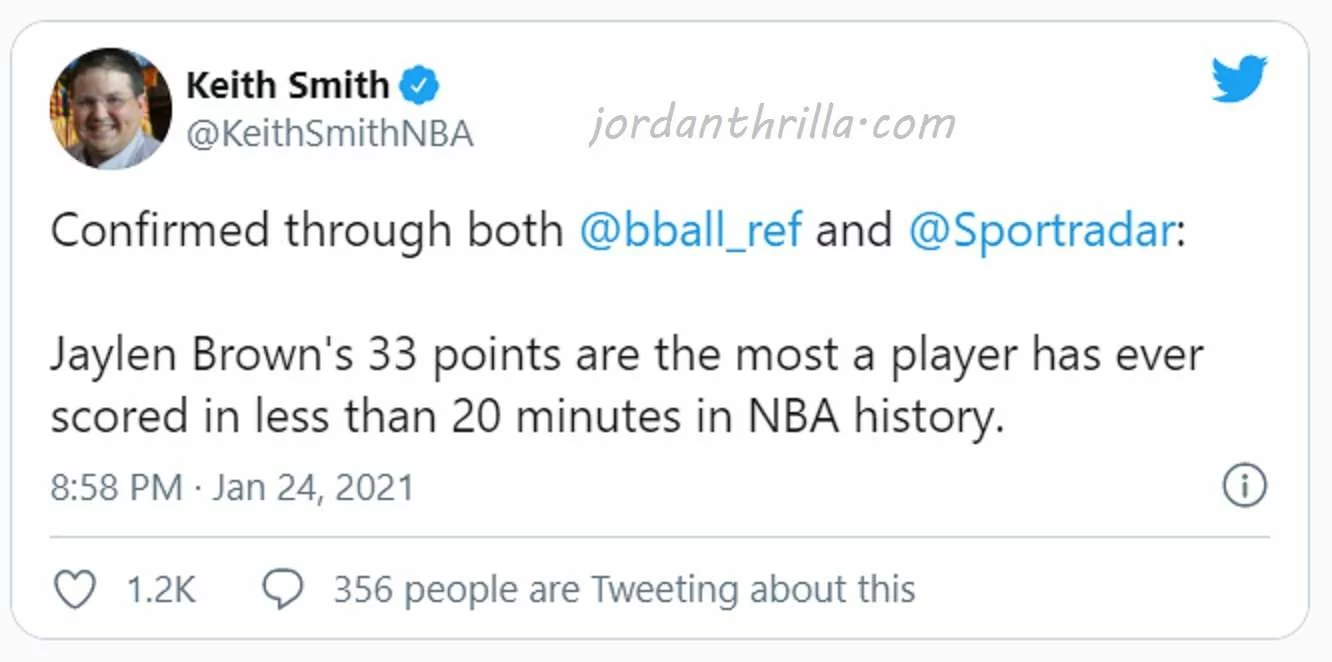 Jaylen Brown finished the game with stat line of 33 points on 65% shooting in only 19 minutes. That's about 1.7 points per minute. Jaylen's Brown's 33 points are the most an NBA player has ever scored in less than 20 minutes.
It's clear he is playing at the highest level of his career so far. He may even be better than Jayson Tatum at this point.
Author: JordanThrilla