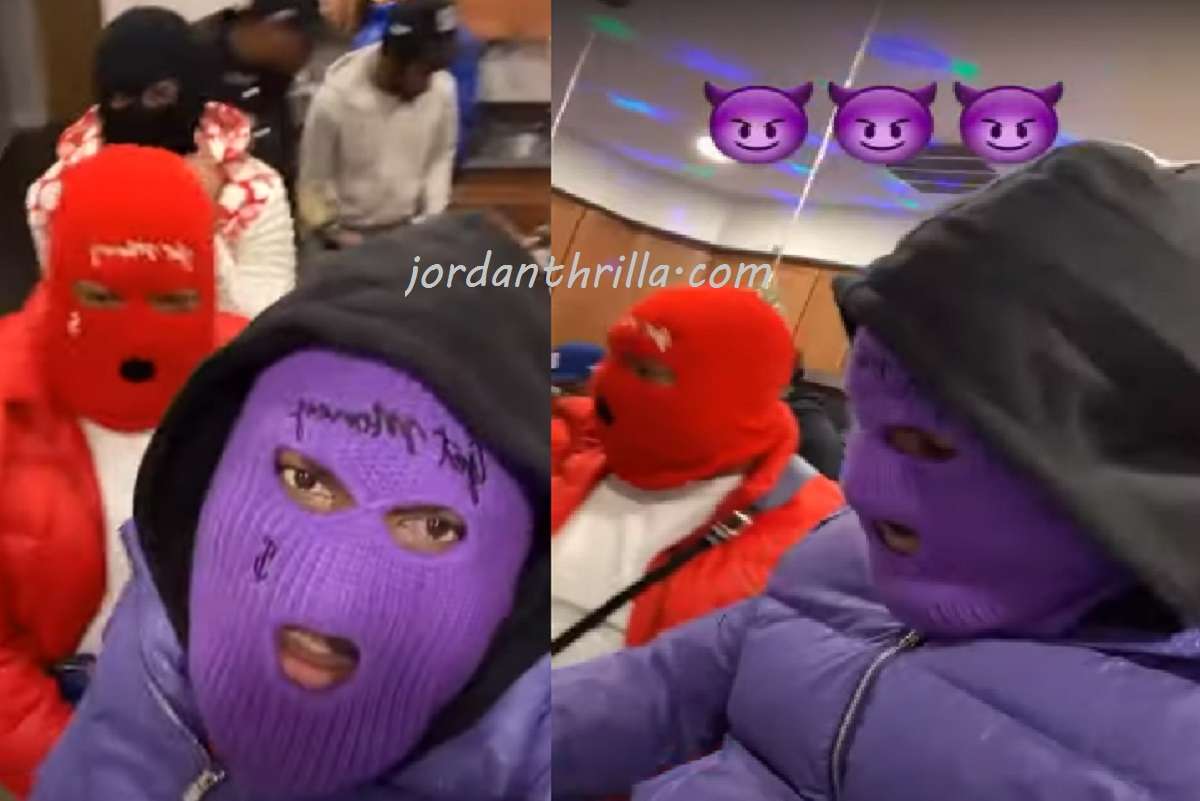 Omelly was on IG Live listening to 50 Cent's "Many Men", which is odd considering his history with Cuban Link. The is fueling the question whether or not Omelly was taunting 50 Cent over the fact he allegedly made a $ex Tape with Cuban Link.
When rumors started that 50 Cent broke up with his girlfriend Cuban Link, people thought the alleged Cuban Link $extape with Omelly could be the reason why. At the time 50 Cent unfollowed Cuban Link on Instagram, then started following many other women including the Kardashians.
It's wasn't confirmed whether the Cuban Link $ex tape with Omelly caused the breakup, but it was tough to see 50 Cent looking past something like that being on the net.
Fast forward to today and you have Omelly on Instagram live listening to 50 Cent while using the infamous purple devil emoji. This comes a few days after 50 Cent revealed his Cuban Link tattoo. Coincidence?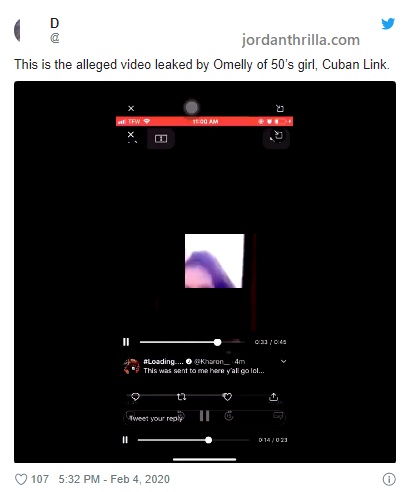 What other message could Omelly be trying to send by filming himself listening to 50 Cent's song knowing that he smashed his girl in the past? What is 50 Cent supposed to think when he see this video?
On the surface it really looks like Omelly is taunting 50 Cent over the fact that he allegedly made a $extape with Cuban Link, the woman 50 Cent now has tattooed on him.
Author: JordanThrilla