Rumor has it that the hip-hop world is about to be shaken up by a diss track compromised of three power players in the female rap game. These days it always seems like it's the world against Nicki Minaj, and if the rumors are true the trend continues with the most recent allegations.
The Megan Thee Stallion, Cardi B, and Big Latto Nicki Minaj Diss Track Lyrics Rumor Sparked Interesting Reactions
In the NBA some players often describe how they feel respected when they see an entire team focus their defense around trying to stop them. It seems there is large number of people who feel that way about the alleged Nicki Minaj diss track lyrics that are allegedly about to drop soon. The rumor began after a page known for leaking music related news before it happens insinuated that Big Latto, Cardi B, and Megan Thee Stallion made a Nicki Minaj diss track together. Social media reactions have been mixed, but it seems a large majority feels this rumor is a testament to how powerful Nicki Minaj considering there are allegedly three artists on the same diss track to coming at her.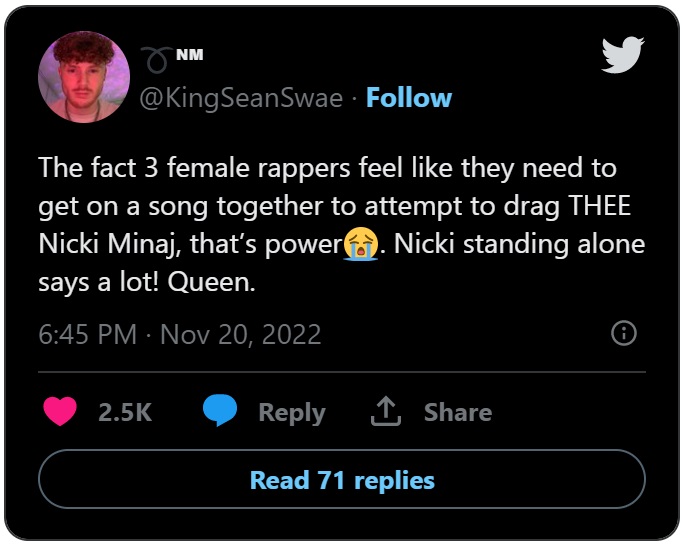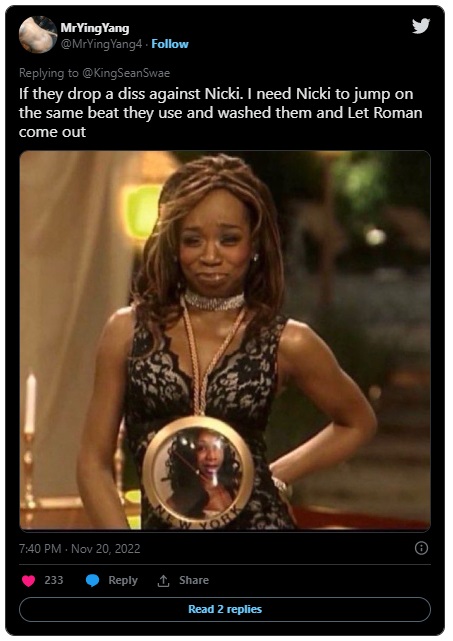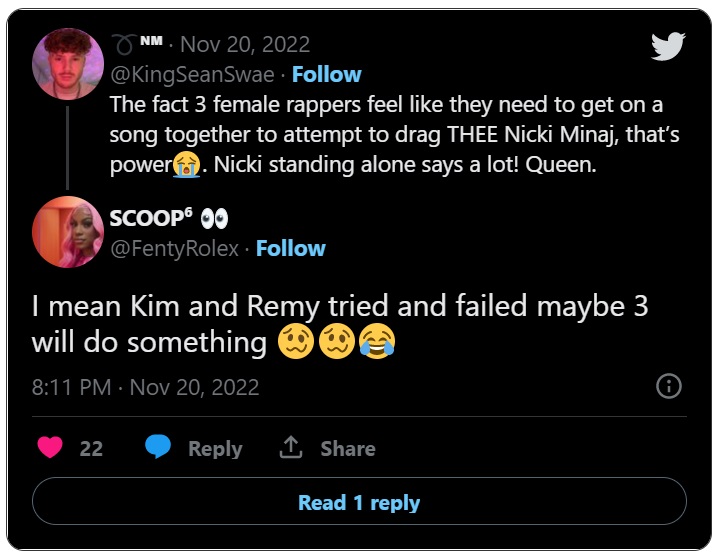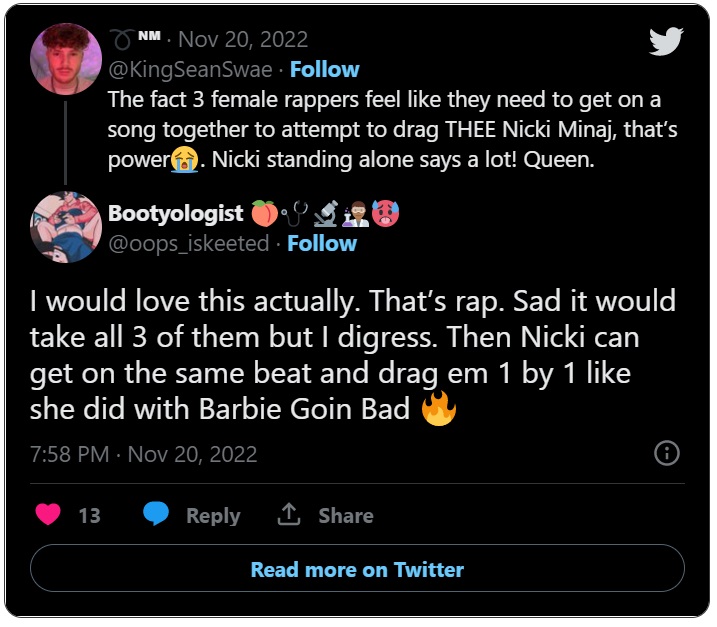 There are also some people who feel that Nicki Minaj isn't relevant enough for a the diss track to be real.
Overall it seems the general consensus is that if the diss track is real then it would be bad look for the three rappers going at Nicki Minaj. One of the good aspects about hip-hop beefs is the abundance of new music it usually brings forth that's also more personal than usual. Naturally people are hoping that if real, the Nicki Minaj diss track lyrics are disrespectful enough to warrant a response track. What if she got Wayne and Drake on the track with her.