Rumors have been swirling that Gunna deactivated his Instagram account after Lil Baby and Meek Mill unfollowed him due to the allegation that he snitched on YSL and Young Thug during trial. This is a topic that has been gaining traction among fans of Gunna, and the rap community as a whole.
Gunna, born Sergio Kitchens, has been a prominent figure in the rap scene since the release of his debut project in 2018. Since then, he has collaborated with many prominent figures such as Lil Baby, Drake, and Future, as well as releasing his own solo projects. However, the allegations of snitching have caused a stir in the rap community, with many of Gunna's peers unfollowing him on social media. This allegedly includes Lil Baby, who Gunna has collaborated on several tracks with, and Meek Mill, who Gunna has also worked with in the past.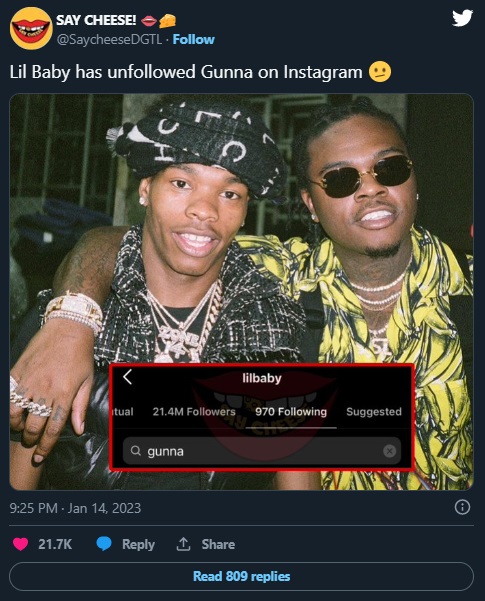 It appears that the rumors surrounding Gunna's snitching have caused a rift between him, and many of his peers. This is not only evident in the fact that many have unfollowed him on social media, but also due to the alleged Lil Durk Gunna Diss Track.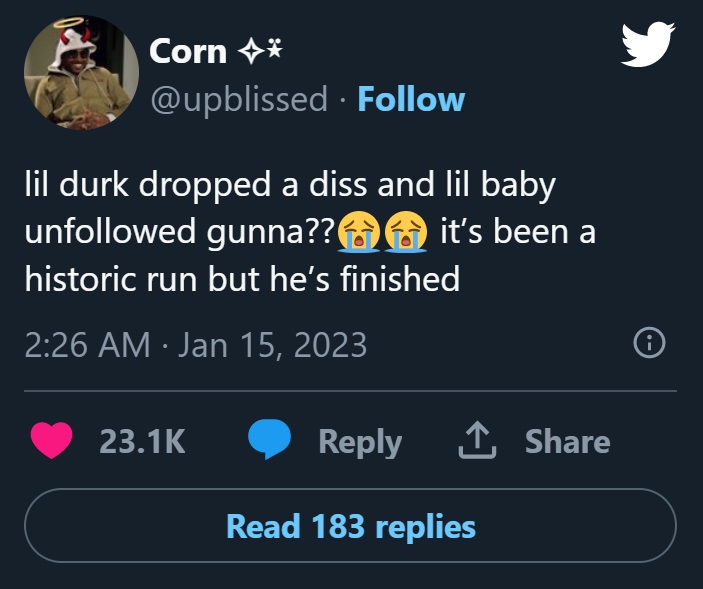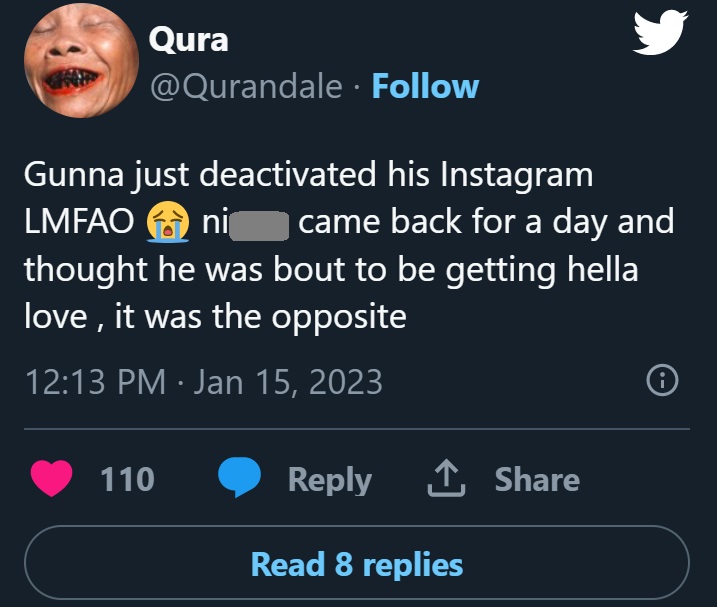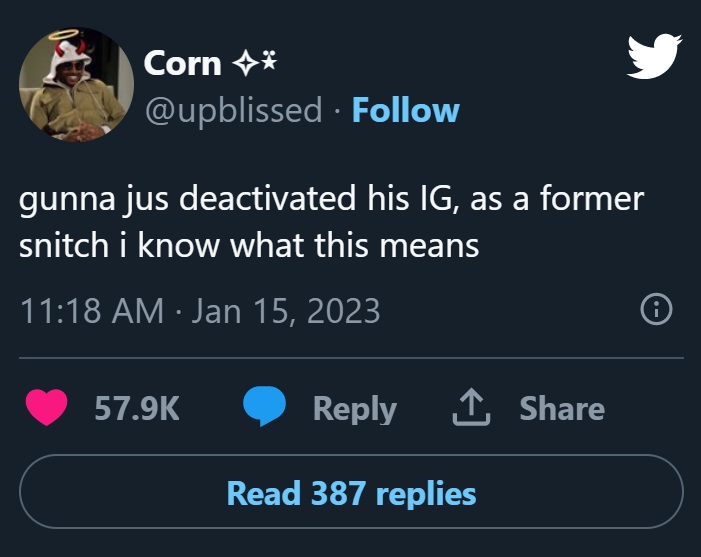 The impact of these rumors on Gunna's career is yet to be determined. However, it is clear that the repercussions of the snitching allegations will be felt for a long time. Gunna's fans are hoping that the rapper will be able to get back on track, and prove to his peers that he is innocent of the snitching allegations. Only time will tell if he will be able to do so, but it's going to be tough with that courtroom footage that leaked.