The high-profile murder trial of YNW Melly has been declared a mistrial after the jury was unable to reach a verdict. YNW Melly, a popular rapper, has been accused of the double murder of two of his best friends, Christopher and Anthony, in October 2018.
A mistrial is generally suggested when either of the parties feels that misconduct or a serious error has taken place. In this case, YNW Melly's attorney requested a mistrial on the grounds of a prejudicial fiasco. It is unclear what the motive behind the motion was. However, yesterday the judge gave a warning that he would declare a mistrial if the jury didn't come up with a verdict by today.
The judge kept his word.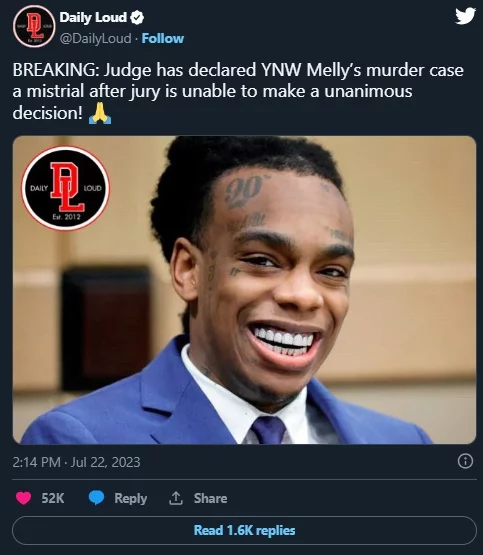 Why a Mistrial Doesn't Mean YNW Melly is Completely Free
While the mistrial has caused a wave of debate and speculation on social media, it does not necessarily mean that YNW Melly is innocent. When the court reaches the conclusion of a mistrial, the prosecutors are then given 90 days to pursue a new trial. This means that YNW Melly could still be found guilty in the future if the case goes back to a retrial.
YNW Melly Memes Trend as Social Media Reacts Mistrial Verdict
Despite the possibility of a retrial, people on social media have been reacting to the mistrial by making memes of YNW Melly walking out of prison free. This reaction is not surprising given the popularity of YNW Melly, and the attention that his case has received. However, as aforementioned it is important to remember that the mistrial does not necessarily mean that YNW Melly is innocent, and that he could still be found guilty in the future.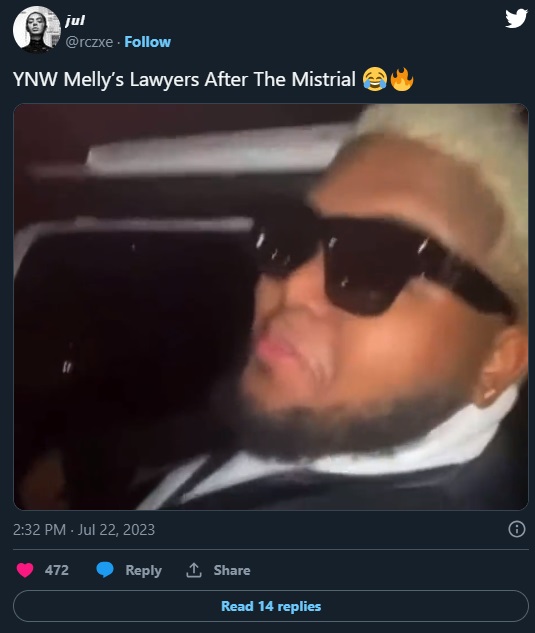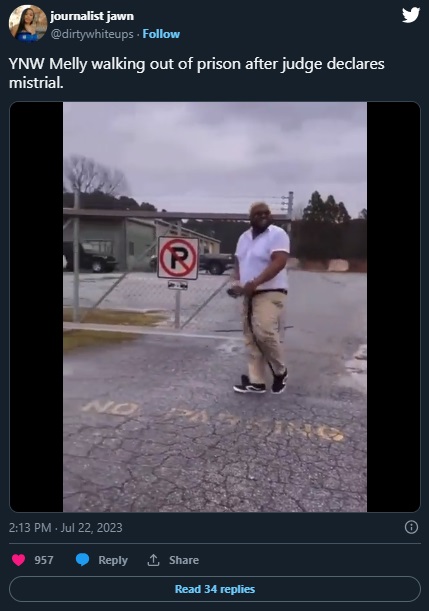 The YNW Melly case has been closely watched by many due to the possibility of a death sentence. The judge in the case had made it easier for the jury to sentence YNW Melly to death if he is convicted of killing his two former friends. A new statute allowed juries to recommend a death sentence with an 8-4 vote, rather than requiring all 12 jurors to come to a unanimous decision.
However, for now he's technically a free man unless his case goes back to trial, which it likely will.