Was JoJo Capone shot and killed? There is a rumor floating around that JoJo Capone dead, but it has not been confirmed.
During a livestream of The Star Report the comment room started flooding with comments saying Jo Jo Capone was shot dead. However, there are still no other reports confirming this news of JoJo Capone's death.
Take a look at a screenshot for The Star Report's live chat going crazy with allegations that Jo Jo Capone got shot.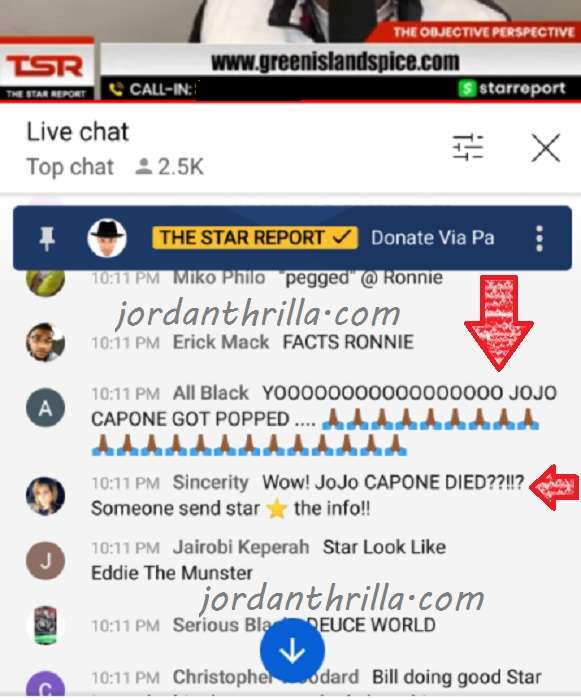 The strange thing about this rumor of JoJo Capone getting shot and killed, is that some people were saying he was on IG Live at the same moment. This either means people are spreading a fake rumors for clout or Jo Jo Capone was shot on IG live possibly.
Just two days Jo Jo Capone exposed Girly TV as a stalker and alleged crossdresser on IG Live.
Since we can't see any other proof that JoJo Capone is dead we would assume that he is probably still alive at the moment, but sometimes rumors end up being true. Hopefully nothing happened to him.
Author: JordanThrilla