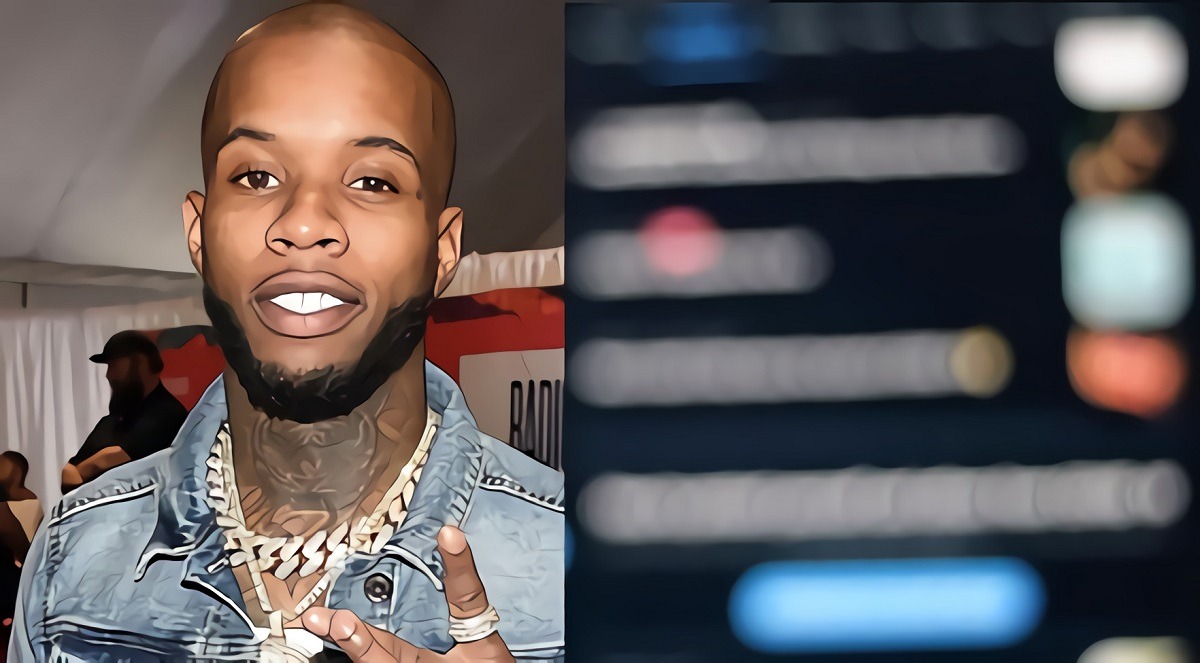 Tory Lanez has been through a lot over the past few years. For example was the Megan Thee Stallion situation, and the hair loss even after getting a hair transplant. It seems the stress may be really getting to the young superstar after he left a cryptic final tweet on Twitter.
Is Tory Lanez Suicidal? Or is Tory Lanez Going to Jail?
Tory Lanez left a short message on Twitter saying,
"It's been Real".
Immediately people began to assume that Tory Lanez was going to jail, presumably because of the Megan Thee Stallion Case. However, the charges for that incident were allegedly dropped some time ago.
This is why some people have worries of Tory Lanez committing suicide. As we have all seen in the past when celebrities leave cryptic messages like that on social media, it can sometimes be a sign they are battling suicidal thoughts.
A third theory is that Tory Lanez is leaving Twitter like Nicki Minaj did a few days ago. Why would he want to leave social media though? Most people have been showing him love these days.
People React to Tory Lanez 'It's Been Real' Tweet
People on social media who were worried about Tory Lanez committing suicide offered words of encouragement after his cryptic tweet. They feared all the haters got to him.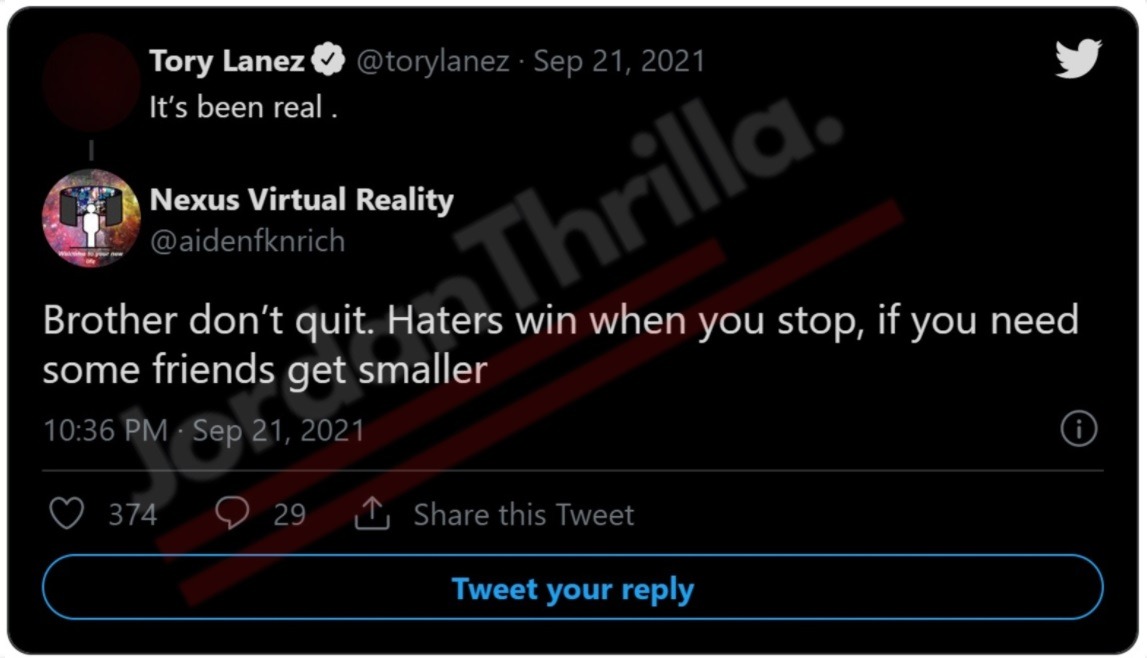 Why is Tory Lanez Going to Jail?
If in fact the meaning of his "It's been real" tweet is that Tory Lanez is going to jail, one rumor could explain why. It's alleged Tory Lanez was at an event, and didn't know Megan Thee Stallion was there. This may have violated terms of his plea deal to have those shooting charges dropped.
It seems more plausible that Tory Lanez is going jail for being too close to Megan Thee Stallion, than the theory people have that Tory Lanez is suicidal. However, he could theoretically be suicidal, because he learned he might be going to jail for a long time.
Whatever the case may be, at the moment no one truly knows the reason Tory Lanez tweeted "It's been real", but it can't be anything good right?
Author: JordanThrilla Staff