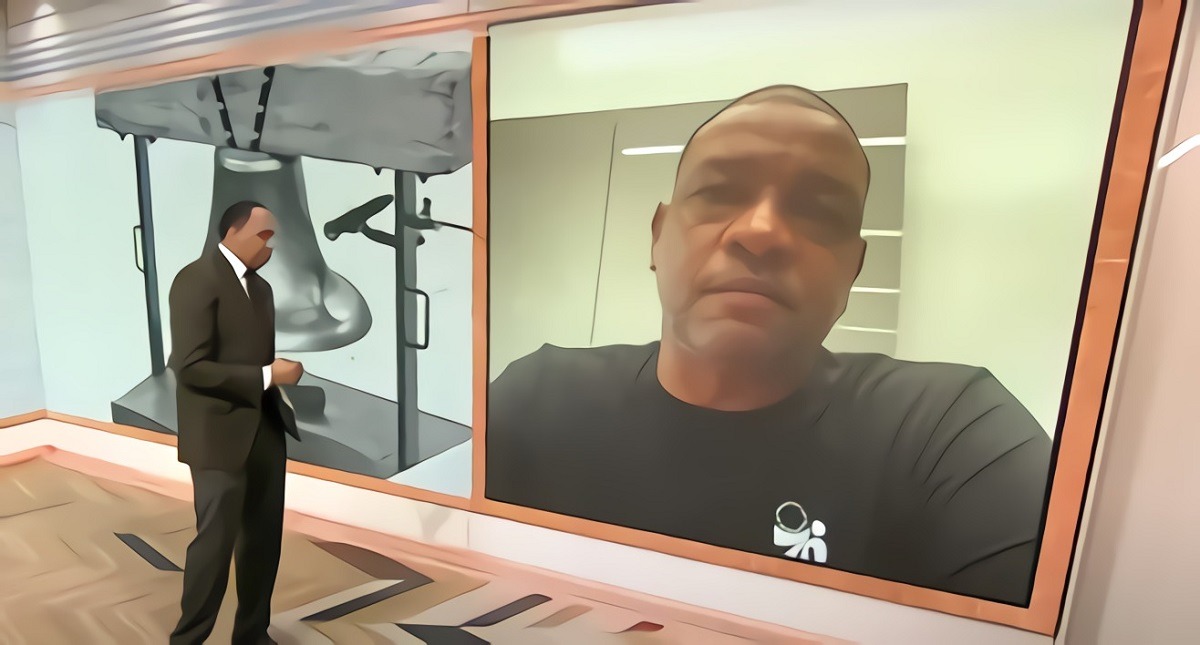 When the Sixers were eliminated from the playoffs earlier than expected last season, and it appeared Doc Rivers lost faith Ben Simmons. After being told he needs to be more aggressive, Ben Simmons only scored 5 points in Game 7, while logging over 35 minutes. His presence allowed Hawks to pack the paint making life harder for Joel Embiid. After the game it seemed Doc Rivers dissed Ben Simmons with a subliminal, but very direct message.
When asked if Ben Simmons can be point guard on a championship team, Doc River replied saying "I don't know the answer to that". That was a complete 180 from what he said at the beginning of the season, when reporters asked what he expected from Ben Simmons. Back then Doc Rivers was okay with his offensive flaws thinking he would find ways to coach around them. However, just like like his predecessor Brett Brown he learned the hard way that it's tough to beat good teams in the playoffs when they can ignore a player on the floor, or foul them knowing they can't make free throws either.
With all that said, Doc River was on First Take today, and cleared the air behind those comments he made about Ben Simmons after Game 7. Doc Rivers accused the media of "misrepresenting" him by making it seem like he said Sixers couldn't win a championship with Ben Simmons at the Point guard position. He also sent a direct message to their disgruntled superstar when Doc Rivers said,
"I can tell you up front, we would love to get Ben back. And if we can, we're going to try to do that. We can win a title with Ben Simmons. I just believe that."
The question is if Doc Rivers truly believes this, why was it so tough for him to tell the media that after Ben Simmons caused Sixers to lose Game 7 to the Hawks? Wouldn't that have been the perfect moment to show they still had faith in winning with their young superstar player?
Doc Rivers was telling the truth on First Take. He actually never said Sixers couldn't win with Ben Simmons at point guard. However, as aforementioned he could have easily said they could win with him at that moment, but chose not to.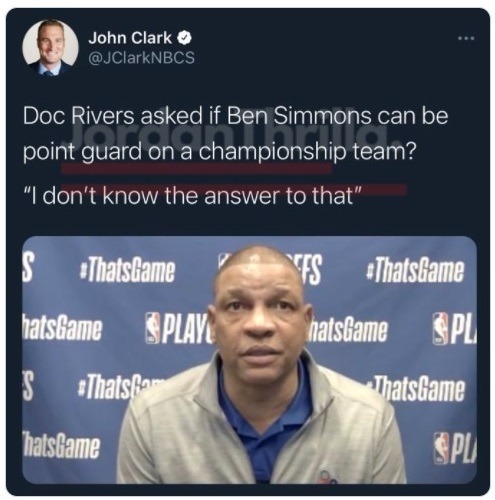 Stephen A Smith mentioned this play where Ben Simmons passed on a wide open layup, which led to Thybulle missing a free throw. Joel Embiid blamed Sixers loss on Ben Simmons passing up that point blank shot.
Doc Rivers sounds like he's trying to publicly mend the situation with Ben Simmons, that seems to have passed the fixable point. Rich Paul remains adamant that his client will not play another game for the Sixers, but Doc Rivers claims the Sixers are in control of the situation due to length of his contract. Ben Simmons is only in the second year of a 5 year $177 Million deal.
Will Sixers fan see Ben Simmons in their jersey for another year? Do Sixers fans even want that? Somehow this seems like a situation that will spill over into the start of next season.
Author: JordanThrilla Staff