Did Floyd Mayweather put butt hair on his face? This was claim made when 50 Cent dissed Floyd Mayweather's hair transplant in a viral tweet.
Most people know these two superstars have long feuded ever since their friendship came to an end years ago. It was only matter of time before 50 Cent clowned Floyd Mayweather for getting a hair and beard transplant.
It finally happened when 50 Cent reacted to Floyd Mayweather's hair transplant saying, "He took hair from his butt and put it on his face. WTF is really going on champ?".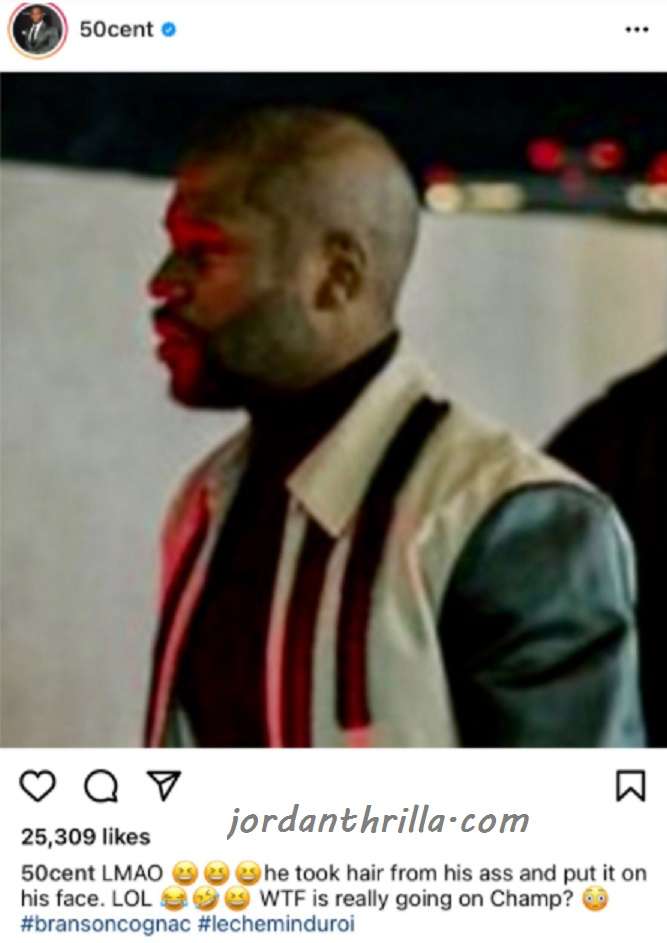 If Floyd Mayweather used butt hair for his beard transplant the results are phenomenal. However, it would be a bit weird touching your face knowing that you're really touching hair that used to be close to the toilet when you were using the bathroom.
Can you really blame Floyd Mayweather for using butt hair though? The hair loss industry made $3.2 Billion in revenue this past year. Every man knows how sacred the hair becomes when you first realize it's starting to thin. Look at Lebron James for example, he allegedly used pubic hair on his scalp.
If Floyd Mayweather is happy with butt hair on face, that's really all that matters. 50 Cent needs to let the man live.
Author: JordanThrilla