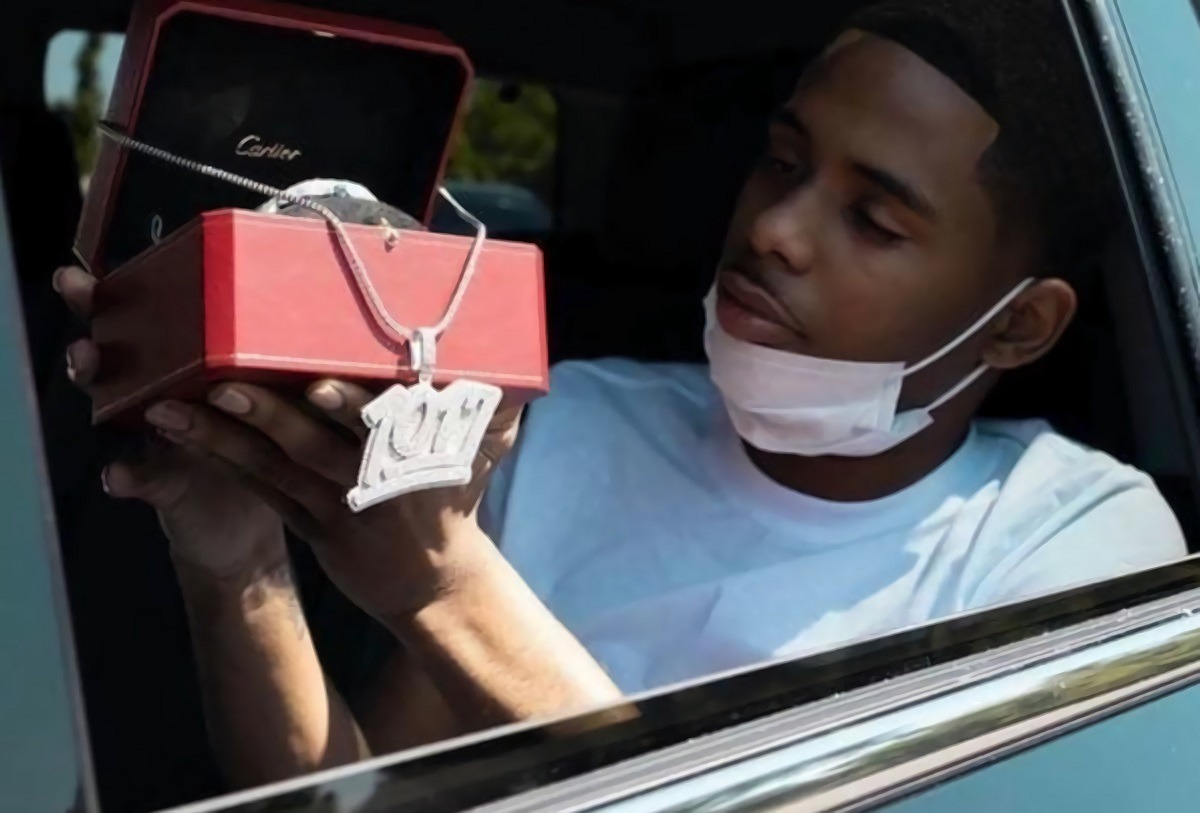 Rapper Pooh Shiesty is at the crossroads of life after pleading guilty to one charge of conspiracy to possess a firearm in furtherance of violent and drug trafficking crimes. The plea deal guarantees he will be in jail for a lengthy amount of time, but much less than he was originally facing. Through it all it seems he is still optimistic about his life going forward.
Rapper Pooh Shiesty's First Instagram Post Since Pleading Guilty To Firearm Charges Shows His Mental Mind State
Due to his plea deal Pooh Shiesty is facing a maximum of 8 years in prison, rather than a life sentence. This means he could be around 30 years old when he's a free man again, and many of his current fans will be in their late 30s or even 40s by the time he's out. Of course his legal team is going to do their due diligence to make sure he serves the least amount of time possible from the maximum 8 year sentence prosecutors will recommend.
For someone who was living the life a young rich millionaire before being confined to a jail cell, most people would think all hope has been lost for him. However, on the contrary Pooh Shiesty is standing strong, and remaining positive.
The proof is in Pooh Shiesty's first Instagram post since pleading guilty. In the post he wrote a message to fans saying,
"This was pre-game. It's still the beginning of me, ya'll ain't seen half yet"
Luckily for Pooh Shiesty hip-hop fans are some of the most loyal fans in the music industry. Hip-hop fans don't forget about rappers who are locked up, hip-hop fans just count down the days until they can release music again. A perfect example is Bobby Shmurda, he was locked up for many years, but through it all his fans kept his name alive, and supported his music the moment he was free.
If he gets the maximum of 8 years, Pooh Shiesty will still be a relatively young man when he's out. It will be interesting to see if he can continue where he left off in terms of the hype his music was getting.
Authors: JordanThrilla Staff