What are things a mother should not do in front of her son or daughter? Most people would say thirst trapping on social media should be on the list. However, it appears Nicki Minaj sees no issue with doing this, and is going viral as a result.
Video Showing Nicki Minaj's Fingers in Her Panties and Pants Down on Plane While Her Son Papa Bear Cries Sparks Controversy
Nicki Minaj has posted some strange videos on social media in the past, but none quite stack up to the most recent footage that has her trending. Apparently while she was on a flight with her son Papa Bear, Nicki Minaj pulled down her pants and decided to get on Instagram Live with her fans. What happened next has left many people speechless.
As you'll see while Nicki Minaj was playing in her panties while showing her thighs and stomach, her son Papa Bear can be heard crying. Although he wasn't seen in the video it sure sounded like he was right next to her. Naturally people can't believe that at 39 years old and in the midst of motherhood, Nicki Minaj is still thirst trapping on social media while her son is around. Is this video inappropriate, or are people reaching? Take a look, and you be the judge.
When Nicki Minaj put her finger in her underwear many people believe she went way too far considering her son was around.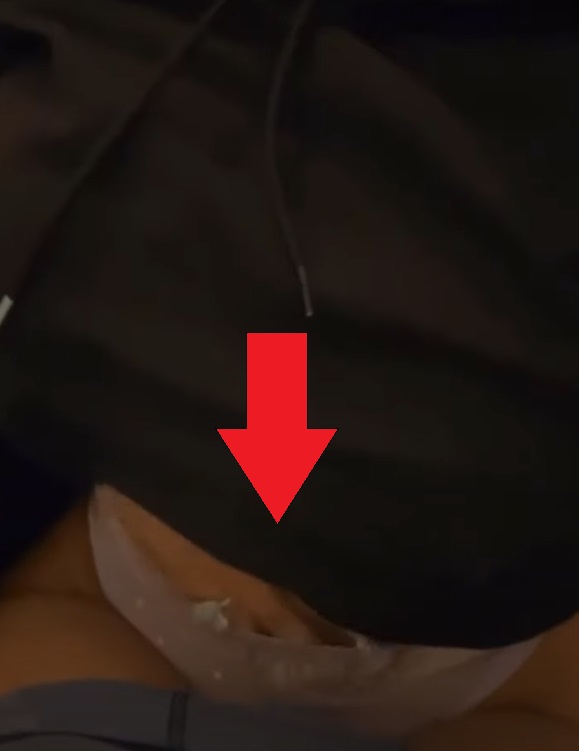 At the end of the day no one can tell a parent what they can and can't do around their children, but people sure can criticize their actions. Nicki Minaj's body looks great no doubt, but did she really need to show people this?
In this situation most people believe the criticism Nicki Minaj is getting is warranted. What would make her want to post something like this on social media?