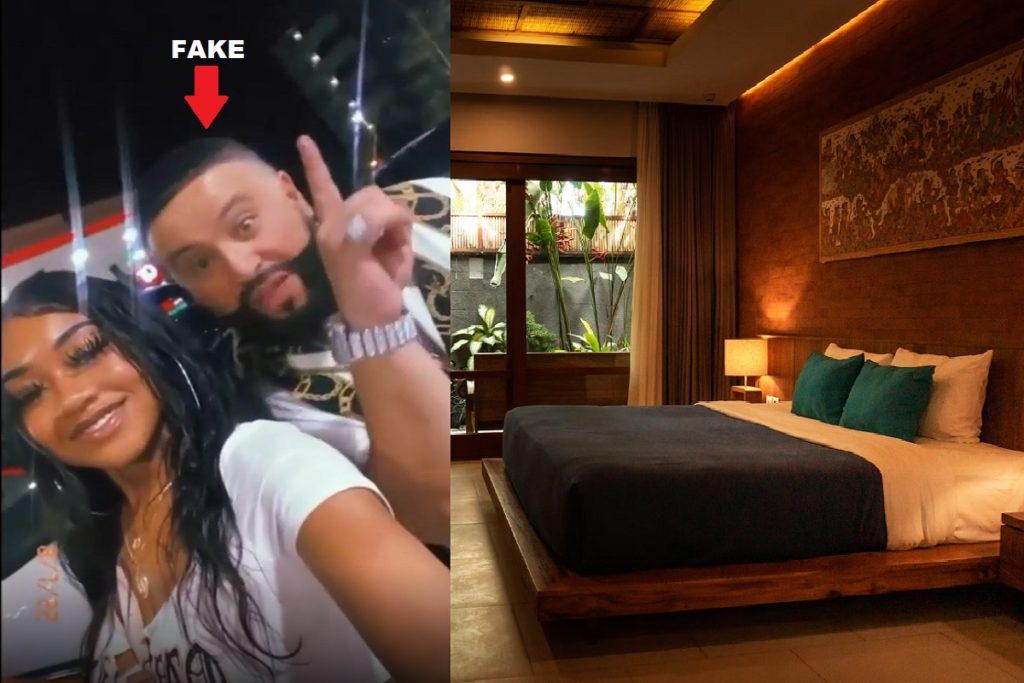 Celebrity doppelgangers cause all kinds of trouble in the world we live in. Whether they are pretending to be the real celebrity in real life or on social media, many people fall for their façade. For example recently the fake Drake got banned on Instagram for looking and acting too much like him, which could make the real Drake lose money in theory. Now a fake DJ Khaled was exposed for tricking a popular IG model into his bed, and her reaction to finding was very emotional.
Impostor DJ Khaled Look Alike Tricked IG Model Nia Simone into Sleeping With Him Allegedly
When you are under influence of alcohol your normal sense of judgement is severely altered. This leads to people making all kinds of bad decisions. If you mix alcohol with meeting a celebrity look alike all kinds of trouble can ensue. Unfortunately for Nia Simone her sense of judgement became clear a little too late, and now she's not happy about what took place the night prior to her moment of revelation.
Nia Simone was at gas station when she locked eyes with man she thought was DJ Khaled. He had the same shape, same beard, same skin tone, same jewelry, and even the same voice. Even a person that was sober wouldn't be able to tell he wasn't the real DJ Khaled.
Apparently this impostor DJ Khaled uses that to his advantage to prey on unsuspecting women, and his target in this case was Nia Simone. One thing led to another and if the rumors are true IG Model Nia Simone hooked up with the fake DJ Khaled, thinking she had just slept with the real superstar.
How it started.
IG Model Nia Simone Reacts After Realizing She Hooked Up with Fake DJ Khaled
How it ended. After Nia Simone found it was an impostor DJ Khaled look alike she posted a message on social media saying, "Not me sobering up and realizing this not who I thought it was. I'm pissed".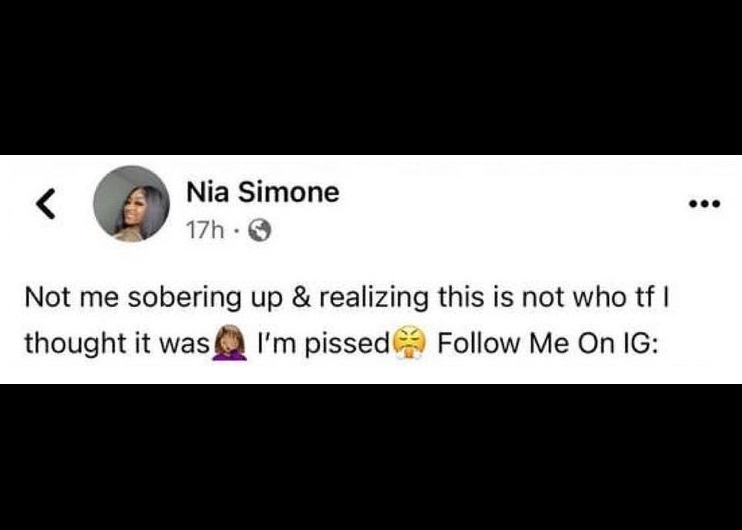 Take a look at the fake DJ Khaled who smashed IG model Nia Simone side by side with real DJ Khaled. There are some subtle differences in how they look, but for the most part they look like the same person.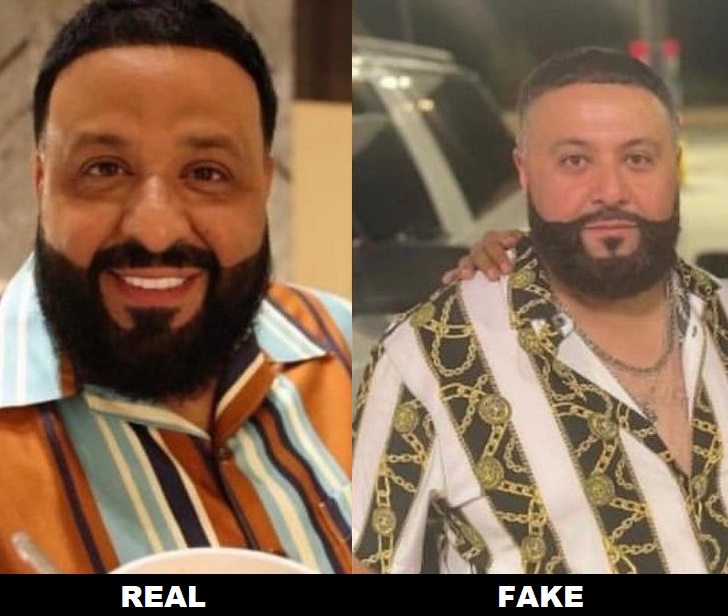 Just like people say when you're in Atlanta you should check a woman's ID before hooking up, women might need to start checking men's IDs too when they think they are hooking up with a celebrity. Prayers up for Nia Simone, because it might take a while to recover from that mishap. That could be enough to make someone not drink anymore.
Imagine how hilarious it would be if the real DJ Khaled got into a fight with impostor DJ Khaled over him pretending to be DJ Khaled. That just sounds like a glitch in the hip-hop matrix.