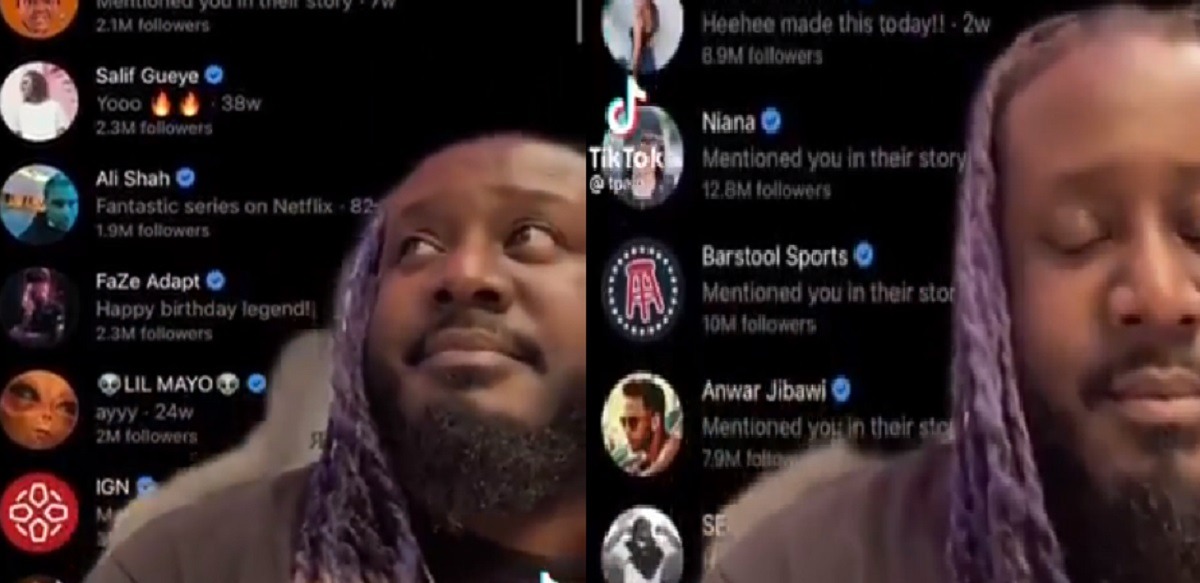 A hilarious T-Pain TikTok video is going viral. In this footage it was revealed that T-Pain was ignoring celebrities on Instagram request folder for years and he just found out. Instagram has some very confusing features and non-existent features, and in this case it may have lost T-Pain a lot money and connections.
As T-Pain scrolled through the list of hundreds of celebrities who tried to reach him, he explained how this colossal debacle happened. T-Pain thought all DM's were supposed to show in the normal folder, he had no idea about the requests folder.
Perhaps the most surprising thing about the video was that Viola Davis and Tahiry Jose sent DMs to T-Pain. Where they trying to hookup with him?
Just as a fair warning T-Pain used that super annoying robotic voice that TikTokers have overused to the extreme at this point.
You can see here that Tahiry Jose DM'd T-Pain, along with Viola Davis.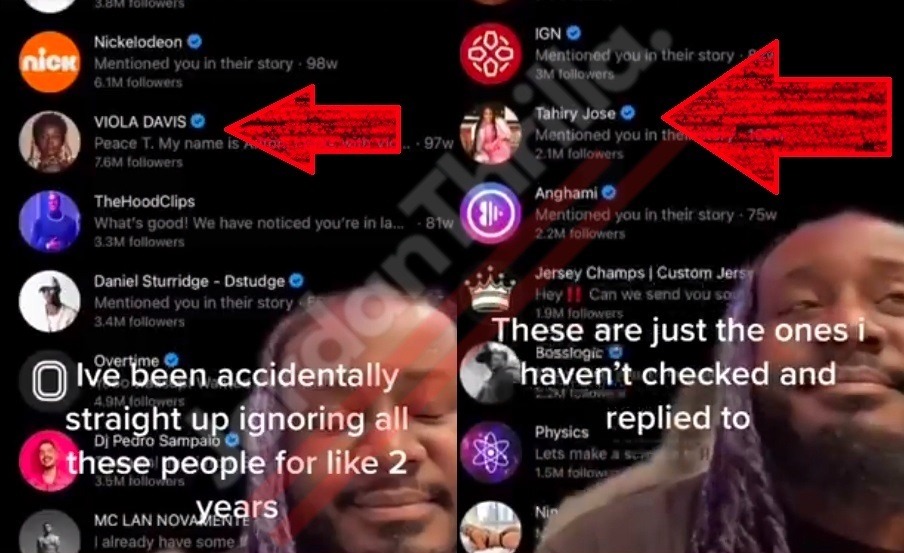 T-Pain has a lot of apologies to make, and a lot of burned bridges to fix.
Who knows maybe if he had answered some of these DMs over the past 2 years he would still be as popular as he was years ago music wise.
Author: JordanThrilla Staff