Was DaBaby surfing in Semen during the Throat Baby Remix video? People are disgusted over the new video, which appears to show DaBaby skating in Semen coming out of a woman's mouth. People are wondering if DaBaby is gay secretly now.
In the Throat Baby Remix video the camera shows a woman open her mouth with a white substance pouring out. As DaBaby raps about a woman giving him top, he surfs through this white substance as it also lands on his body.
Given the context of the song and the woman's mouth it really seems like DaBaby was playing around with Semen. This would basically make the DaBaby gay to some people, albeit unintentionally.
Take a look at some screenshots from the video.
Here is the moment from the Throat Baby Remix video where the woman opens her mouth, and white substance pours out.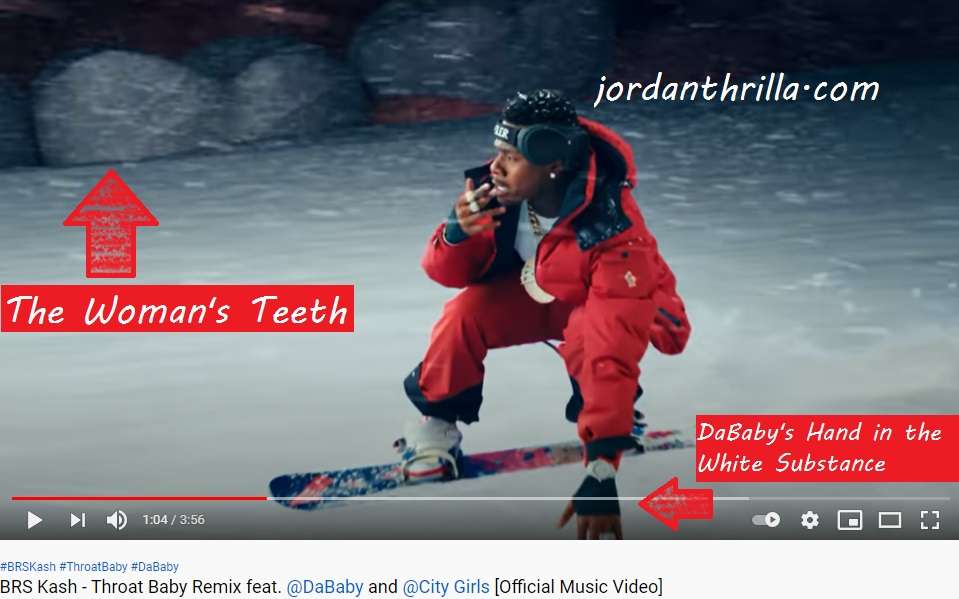 In the photo above you can see the next scene in the Throat Baby Remix video where DaBaby is surfing through white substance inside the woman's mouth. If you look closely at the background you can see her teeth, indicating he is inside her oral cavity. At the bottom portion of the picture you see DaBaby's hand is touching the white substance as well.
It does look like snow, but given the fact that inside of a person's mouth is warm, and the context of the song it's much more likely DaBaby is in semen during this video. That is very strange.
Author: JordanThrilla