Today, videos of a massive sky explosion in Billings Montana sparked a conspiracy theory that the US government shot down the recent Chinese Spy Balloon. In some of the videos, a jet is seen flying by before the explosion, followed by a large object falling out of the sky with a trail of smoke. Naturally there is much speculation as to what exactly came crashing down to the ground.
Did a Chinese Spy Balloon Fall From the Sky After an Explosion in Billings Montana?
The National Guard in that area has denied that there was an explosion, leading conspiracy theorists to speculate that they are hiding something to keep the public from panicking. The Chinese Spy Balloon incident has been covered extensively in recent days, with much speculation about what the balloon was doing.
The Chinese government has not yet officially claimed the presence of its spy balloons, but it is believed that they are used to collect intelligence on military activities and foreign government infrastructure. This has left many concerned that the US is involved in military aggression against China, and that the explosion in Billings might be related.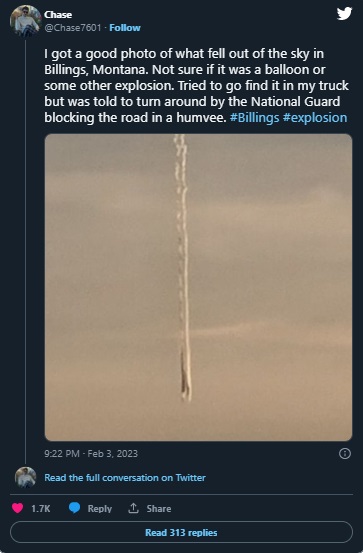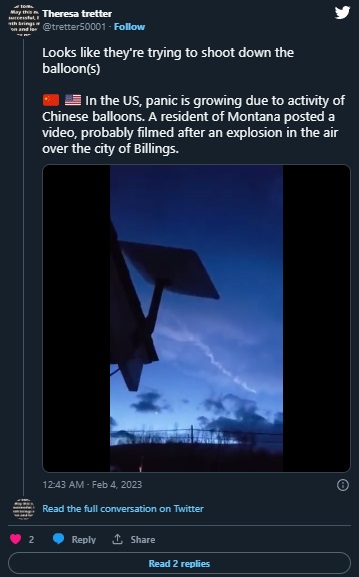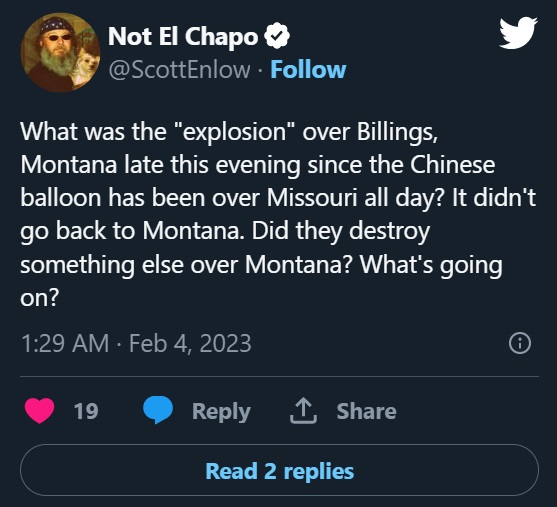 The truth of the Billings Montana sky explosion is yet to be revealed, and the National Guard has yet to give a clear explanation for the incident. The presence of the jet before the explosion has left many concerned. Here in America we simply aren't used to seeing things get shot down out the sky in the middle of the day.
Until the National Guard provides a satisfactory explanation for the incident, the rumors and conspiracy theories of a possible cover up will continue. Are we watching the beginning of war happening on US soil?