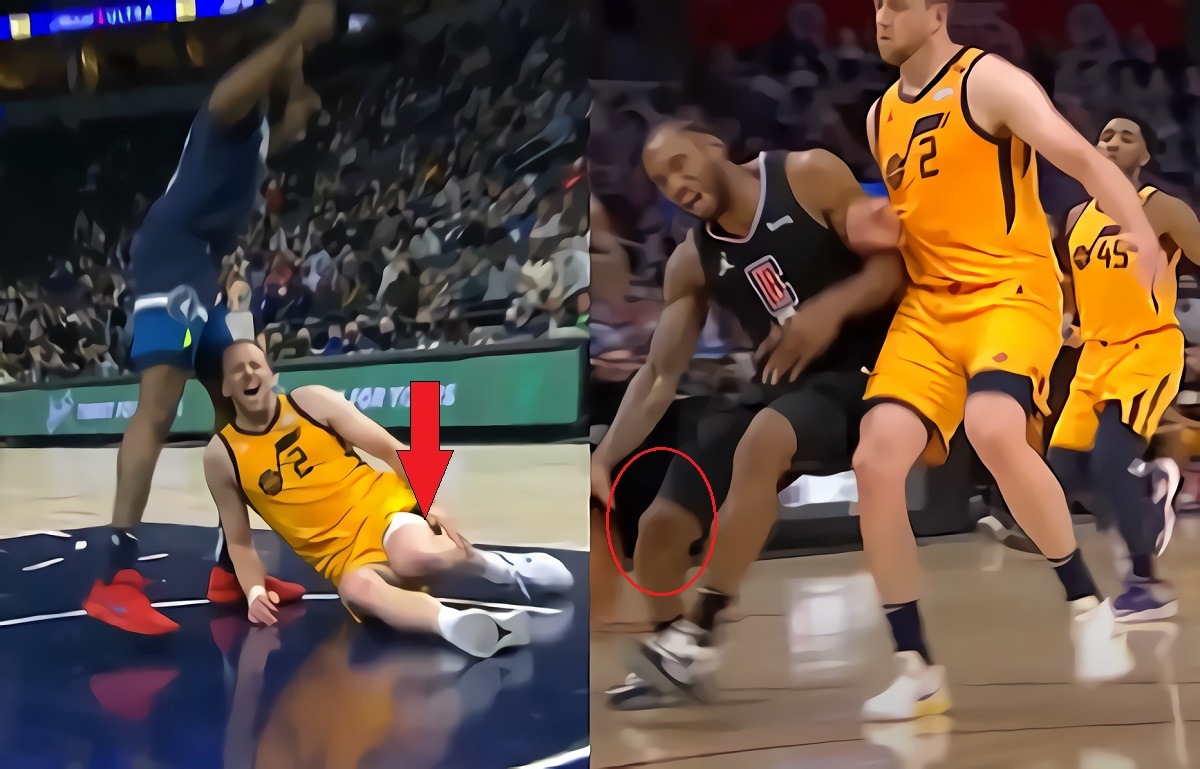 As you probably know Joe Ingles injured his knee after planting awkwardly during a strong drive to the hoop. When he went down in pain you could hear him say "I'm done", and he was right. Today it was confirmed that Joe Ingles tore his ACL, and is now expected to miss the remainder of the season. This has sparked conspiracy theories related to an incident that happened during last years playoffs.
Is Joe Ingles Torn ACL Injury Karma For Injuring Kawhi Leonard's ACL in the 2021 Playoffs? Details on the Joe Ingles ACL Injury Conspiracy Theory
During Game 4 of the Utah Jazz vs Clippers series with 5:25 left to go in the game Joe Ingles ran into Kawhi Leonard's leg. After the game it was confirmed that Kawhi had a partially torn ACL, which would require surgery. Despite the injury the Clippers would still go on to win the series, but Kawhi Leonard still hasn't played in an NBA game since Joe Ingles injured his knee.
Fast forward to 2022, and Joe Ingles injures his ACL too. Could it be karma or just coincidence? To many sports conspiracy theorists this seems like a case of an "eye for an eye, a toe for a toe" type of deal. Joe Ingles injured Kawhi Leonard's ACL, and in return Karma took Joe Ingles ACL going by that theory.
Here's the timeline of events.
June 14, 2021, Joe Ingles runs into Kawhi Leonard causing his ACL to tear.
January 30 2022, Joe Ingles injures his knee while driving to the basket against the Timberwolves. Jazz would lose the game by 20 points.
January 31 2022, Adrian Wojnarowski confirmed Joe Ingles tore his ACL just like Kawhi Leonard.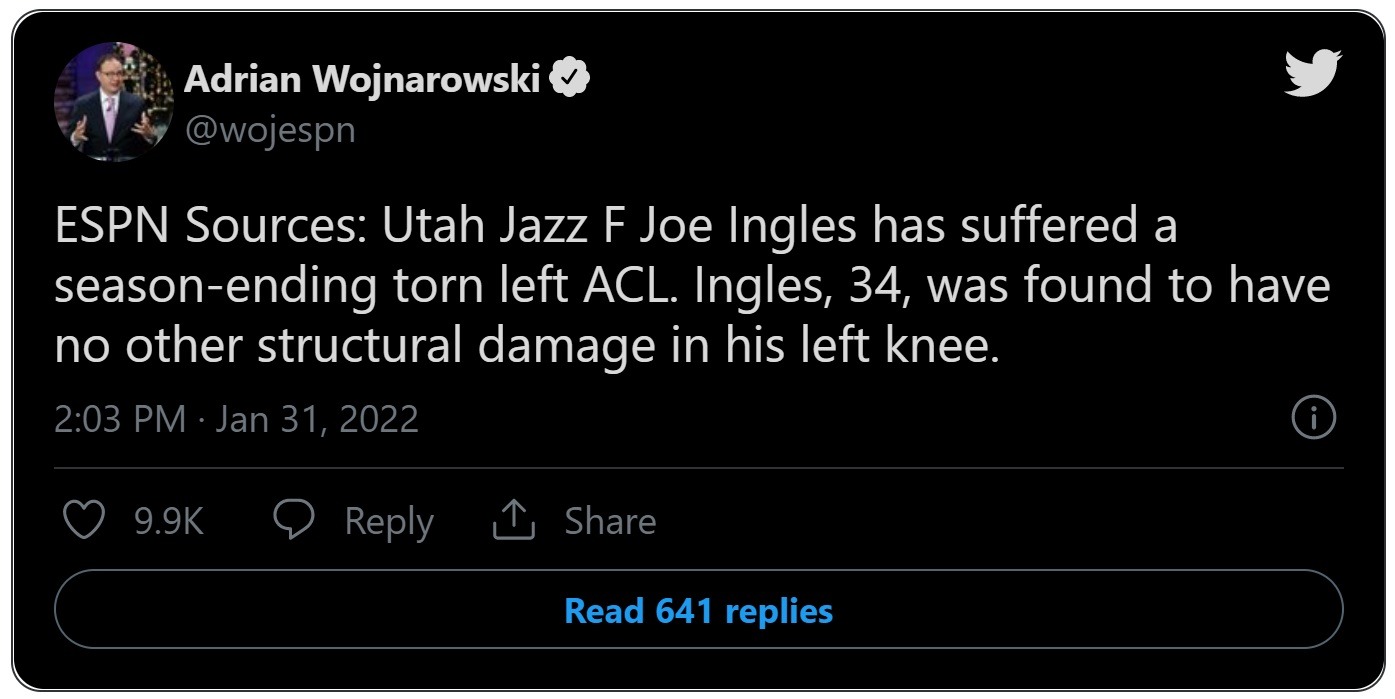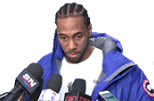 There's a chance that Kawhi Leonard will return from his ACL injury this season, which would make him available for the playoffs. Ironically the man responsible for tearing his ACL will not be active during the playoffs or for the remainder of the season.
Now Joe Ingles is experiencing first hand what he caused Kawhi Leonard to go through. Karma or coincidence? Whatever the case may be we are wishing a speedy recovery to both athletes.