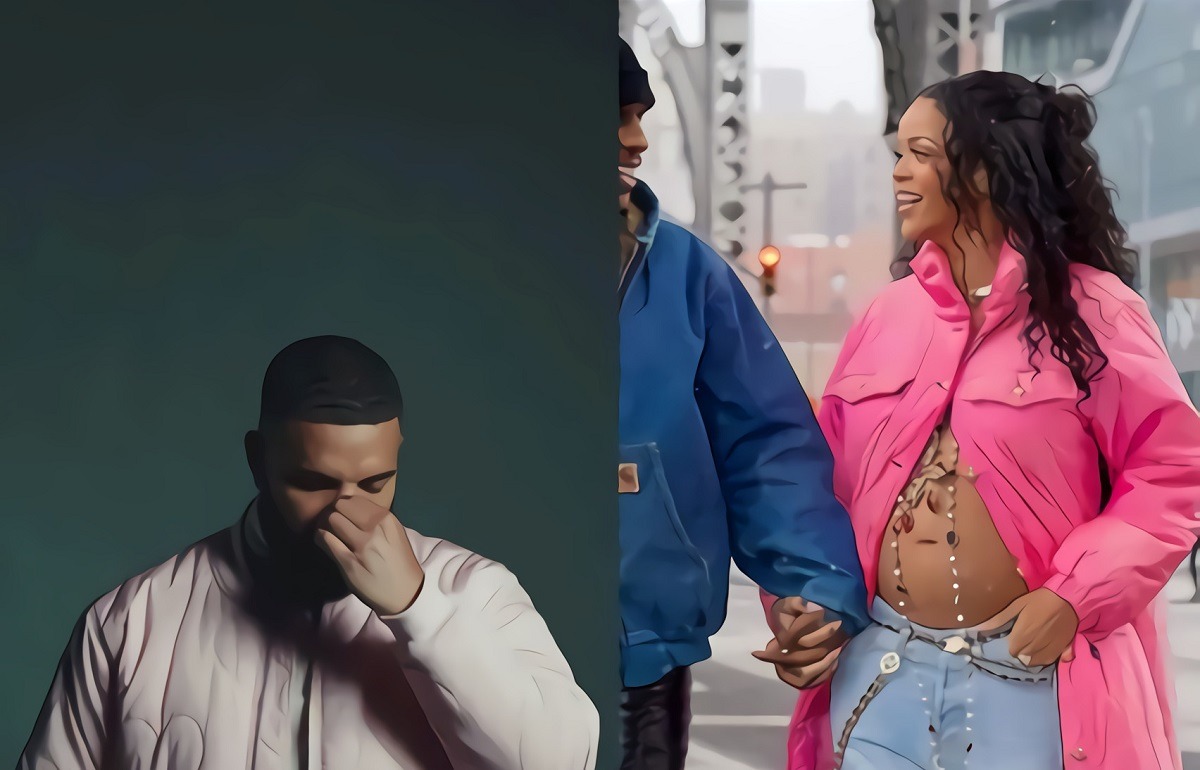 It's official Rihanna is expecting her first child with ASAP Rocky. On social media many people are sending congratulatory messages to the couple, but also Drake is getting a lot mentions. When it comes to A list celebrities Drake has had a tough time with the ladies, and social media is throwing salt on his relationship wounds amidst the Rihanna pregnant news.
As you probably know there is evidence that Drake really wanted to be that guy that started a family with Rihanna. We all remember when he proclaimed his love for Rihanna during the 2016 VMAs as you'll see in a video below. However, similar to how Kenneth Petty started a family with his first A list celebrity crush Nicki Minaj, ASAP Rocky got Rihanna pregnant crushing Drake's dream.
Before looking at how social media is clowning Drake because Rihanna is pregnant by ASAP Rocky, take a look at this moment from the 2016 VMAs.
Social Media Predicts Drake's Reaction to Rihanna Pregnant by ASAP Rocky Officially
On social media people are having field day predicting how Drake reacts to Rihanna pregnant by A$AP Rocky news. Some jokes talked about him writing overly emotional lyrics to try coping with failing at developing a long term relationship RiRi. Other jokes detailed Drake crying over Rihanna being pregnant by another man. Some people made jokes about Drake collapsing instantly after hearing the news.
Take a look.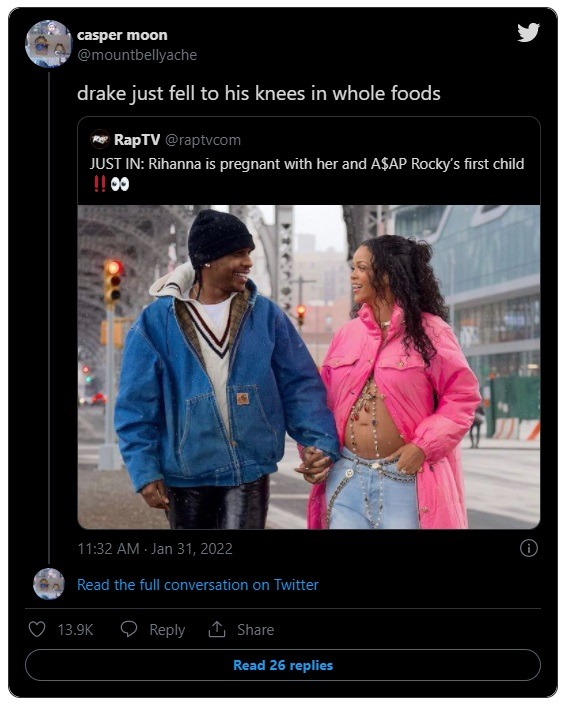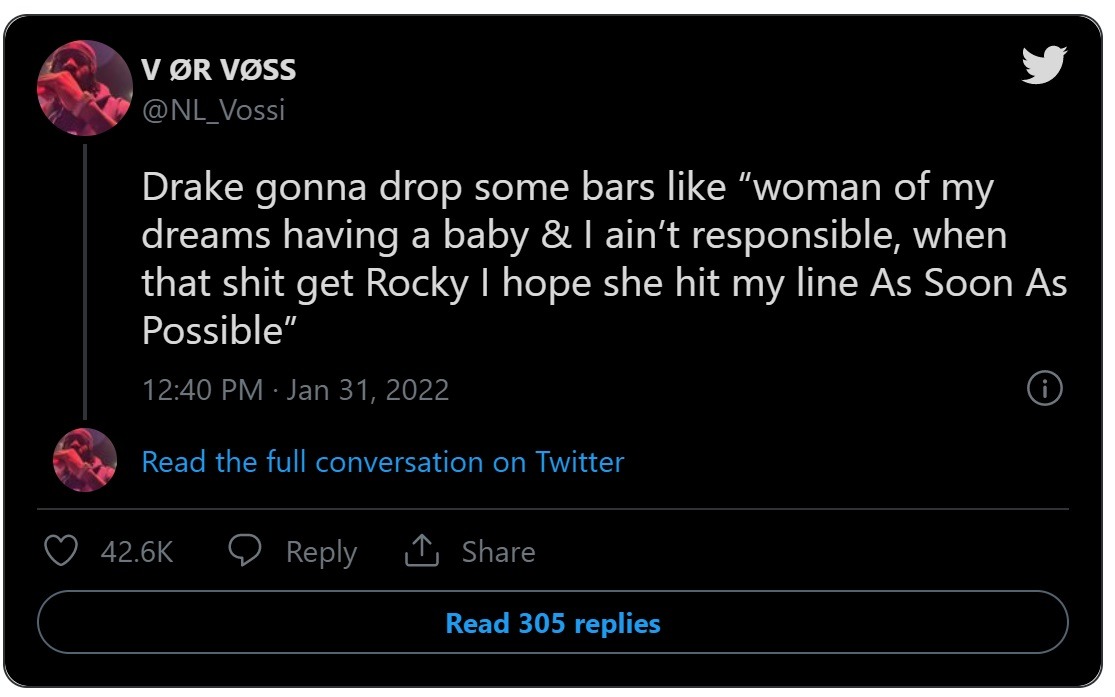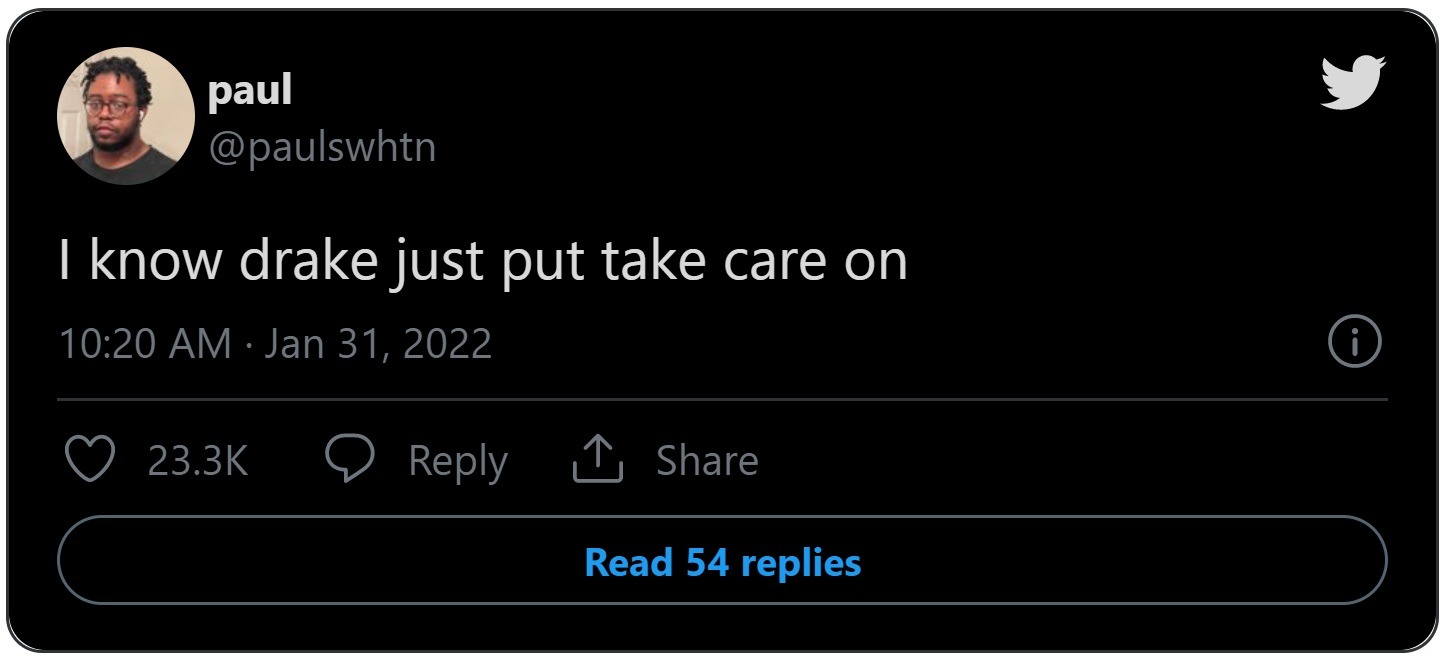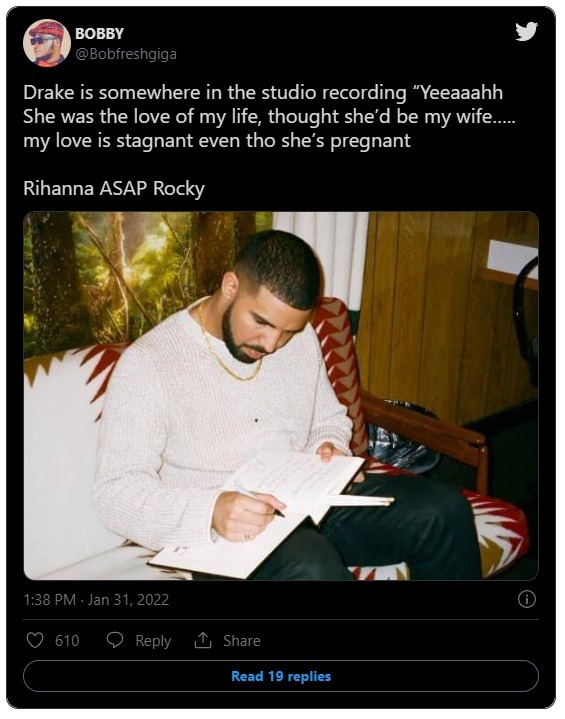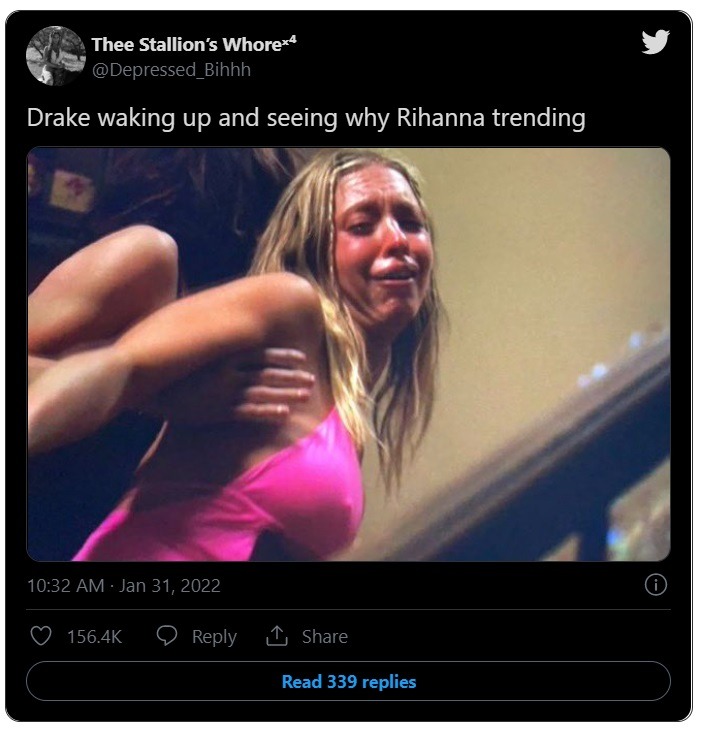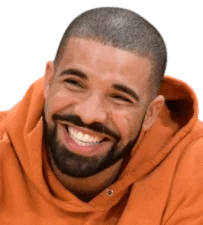 It's crazy how things turned out for Drake. In 2016 he was in love with Rihanna, and eventually got friend zoned permanently similar to how Nicki Minaj also did him. Some years later Drake would end up impregnating a former adult entertainer named Sophie, who allegedly conspired to trap him by getting pregnant.
You probably remember when she leaked those text messages alleging Drake was trying to force her to get an abortion. Drake kept his child hidden until Pusha T revealed his son to the world on the "Story of Adidon" diss track, which effectively forced Drake to be public about his fatherhood.
Meanwhile ASAP Rocky spit game to Rihanna, made her fall in love, and now got her pregnant. A$AP Rocky is the only rapper alive that can say his baby mama is a billionaire.
Will Drake cry over Rihanna being pregnant? The world may never know.