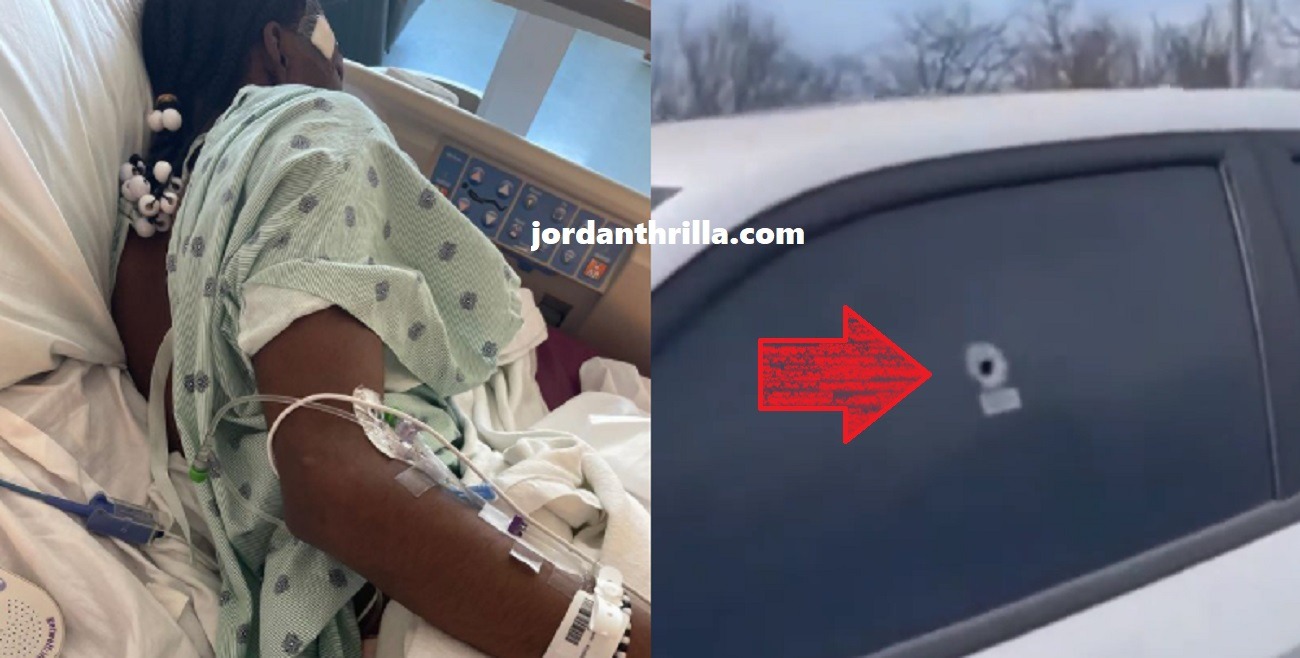 Video aftermath of Rapper Sauce Gohan shot in the face and head is going viral. According to reports Sauce Gohan was in his Hellcat on Dan Ryan Expressway when the shooters shot multiple shots through his windows. He was hit in his eye and head. One of the bullets is currently still stuck in his eye socket area, most likely because removing it could be life threatening at the moment.
Video footage of the crime scene shows Sauce Gohan's wrecked Hellcat with a large bullet through the driver side window. Sauce Walka left a message on his Instagram saying he is in stable condition, and is able to speak.

Sauce Gohan is signed to Sauce Walka's TSF label, so some people believe this shooting could have something to do with a past beef he had. Not too long ago Sauce Walka was shot at on Instagram Live around the same time he was beefing heavy with Blika trying to expose him as a snitch.
Could the Sauce Gohan shooting have something to do with that situation?
Author: JordanThrilla