It's been a few weeks since Young Dolph's tragic death, but the emotional wounds it has left on his associates and friends is still fresh. During a recent Rolling Loud Tribute to the fallen superstar, Young Dolph's PRE artists took the opportunity to send a message to Yo Gotti.
Young Dolph's PRE Artists call Yo Gotti a 'Ho' While Performing 'Play Wit Yo B****' Yo Gotti Diss Track at Rolling Loud
As you probably know many people believe that Yo Gotti is somehow connected with the Young Dolph's shooting death. Not too long after he was murdered at Makeda's Butter Cookies, it was alleged Yo Gotti's mom's restaurant was shot up in retaliation.
Fast forward to Rolling Loud and Young Dolph's PRE Artists dissed Yo Gotti saying,
"Yo Gotti You a Ho Man".
Meanwhile they were playing Young Dolph's controversial song 'Play Wit Yo B****', which was a Yo Gotti diss track Young Dolph released back in 2017.
These are a few examples of how social media was reacting after they heard the rumor that Yo Gotti's mama's restaurant was shot up after the Young Dolph murder video went viral.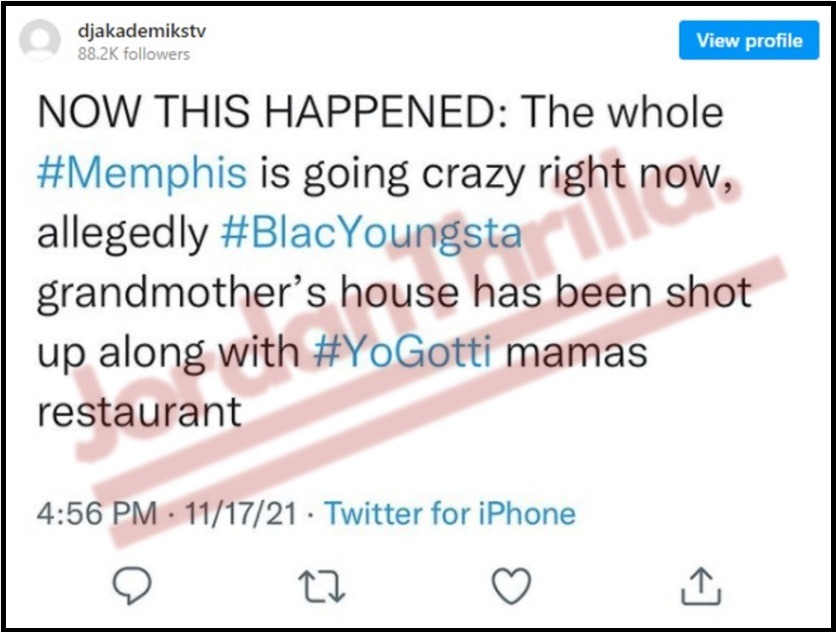 It's clear the cycle of violence surrounding Young Dolph's death may be far from over, because the beef in the streets is still searing hot.
Hopefully cooler heads can prevail, and people can find peace in this situation. No one want's to see anymore tragedy in the hip-hop world.
Author: JordanThrilla Staff