London On Da Track and Summer Walker got into a heated verbal spar on Instagram, with both ex-lovers throwing major allegations at each other. Summer Walker came at just about all the women he has recently been involved with, causing them to have to respond as well.
One of the boldest claims that was made during their exchange of words was London On Da Track saying Summer Walker has payment plans on plastic surgery she had done to her chest and butt area. That was his response to Summer Walker insinuating he was broke.
Summer Walker also accused LondonOnDaTrack of being a dead beat dad, cheating with Eboni Ivorii, and said his baby mama Erica Racine is a cocaine drug abuser. Both women responded to her allegations to defend his and their honor.
Here is Erica Racine explaining why London On Da Track isn't a dead beat dad like Summer Walker claims.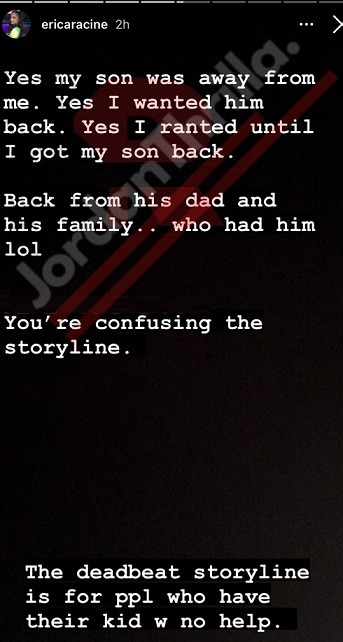 Here Erica Racine claims she doesn't do coke drugs.
Here Eboni Ivorii denies being involved with LondonOnDaTrack.
If LondonOnDaTrack is telling the truth about Summer Walker having payment plan plastic surgery on her chest and butt, that would be too sad. It would be the epitome of not loving how you looked naturally.
Too much drama going on for Summer Walker's next album not be some major heat.
Author: JordanThrilla Staff