Single Jayda Cheaves twerking in Baltimore after Lil Baby told her not to entertain dudes has social media in a frenzy. Some people think Jayda Cheaves was on drugs when she was wilding out.
The viral video shows Jayda twerking on anything she can find around Baltimore. She was dancing on couches, on bag holders at hotels, and who knows what else. People on social media are loving that she is living it up and enjoying the single life, but is Lil Baby mad?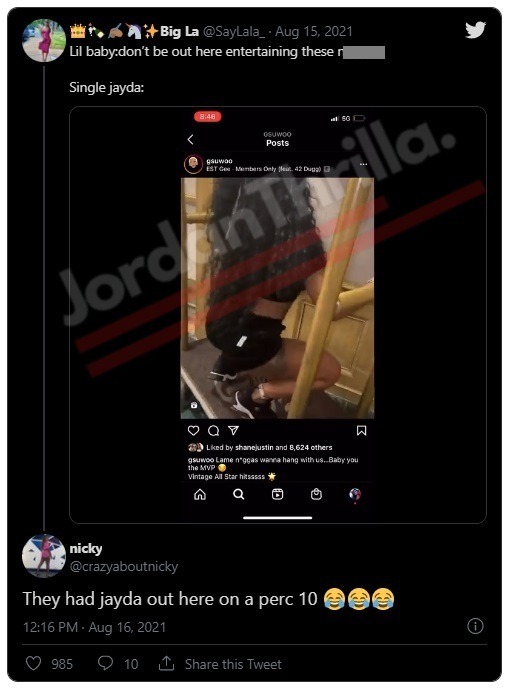 Single Jayda Cheaves is really about to take over the streets. However, some people think it is questionable to see women glorifying a woman twerking, and promoting promiscuity. Those people think it's disheartening to see women considering what she was doing in that video "living it up".
Hopefully Jayda isn't overcompensating to mask emotional pain.
Author: JordanThrilla Staff