One of the most historic beefs in hip hop history may have officially come to an end. In a recent Instagram post it was revealed that LL Cool J was facetiming Canibus. The post was captioned "Positive energy is a game changer". Does this mean the Canibus vs LL Cool J beef is over? First lets talk about how the beef started.
How the LL Cool J vs Canibus Beef Began
LL Cool J's song "4,3,2,1" released in 1997 is what ignited the beef. Interestingly this song featured Canibus, but it was line he said on the song that LL Cool J took offense to. In the lyrics of Canibus' verse he said, "L, is that a mic on your arm? Let me borrow that" referencing a microphone tattoo on LL Cool J's arm. Even though Canibus claimed the line was show of respect LL Cool J took it as disrespect towards his rapping abilities.
In response LL Cool J wrote a diss towards Canibus in his lyrics saying, "The symbol on my arm is off limits to challengers. You hold the rusty sword, I swing the Excalibur". Prior to the song being released LL Cool J asked Canibus to take his line about his tattoo off his verse, to which Canibus replied asking LL Cool J to his response line dissing him off the track. They both refused and the beef was born.
Fast forward to 2021 and you have LL Cool J facetiming Canibus to squash the beef. It only took 24 long years.
Here is the song that got the 24 year long beef started.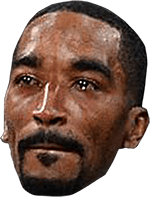 Canibus is now 46, and LL Cool J is 53. There is nothing more beautiful than seeing two legendary rappers find peace with each other when most people expected the beef would last a life time.
Author: JordanThrilla Staff