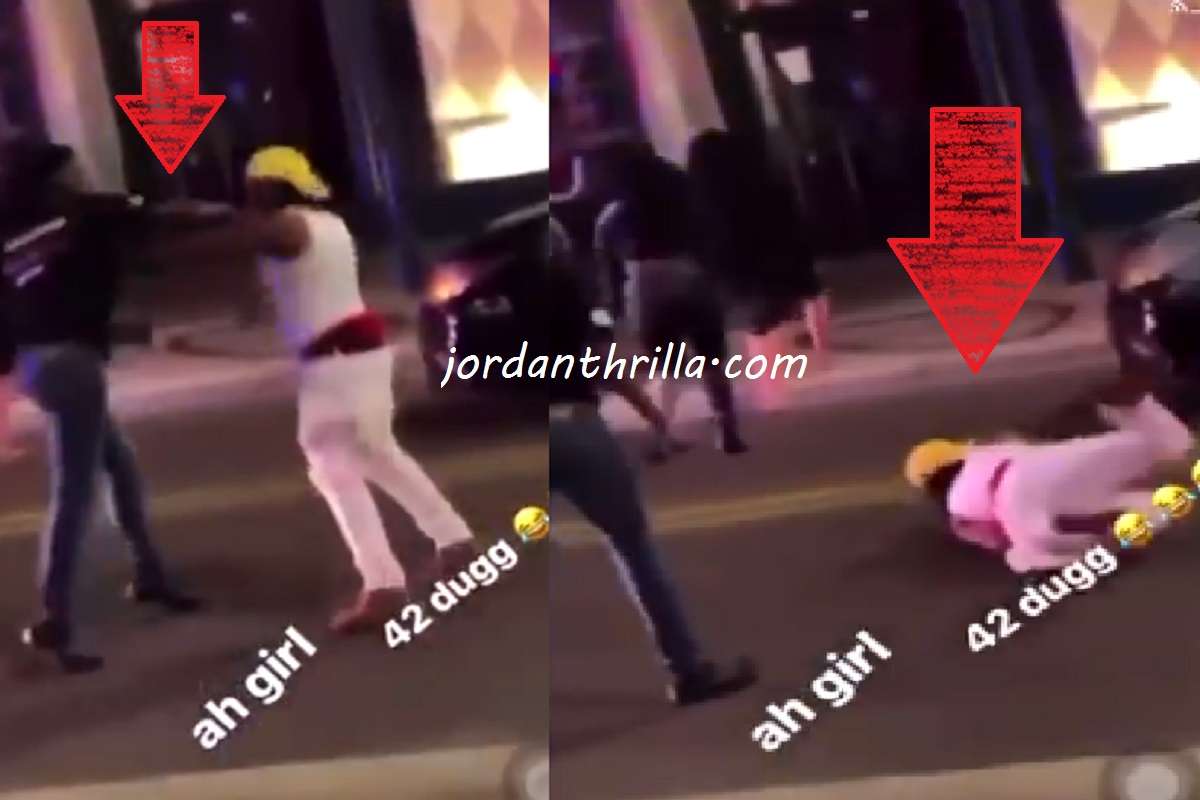 A Woman punched 42 Dugg in the face, and this may be the end of his career. In the viral footage the allegedly 16 year old woman knocked out 42 Dugg after squaring up with him one on one.
42 Dugg is only 5'1″ so the woman was towering over him, although she was also short. After the hit he was squirming around on the ground like a fish out of water.

2020 was a rough year for 42 Dugg after he exposed himself for allegedly giving top to pay rent. He later claimed the lyrics were a mix up from fans listening too hard. In this case there is actual footage of this woman punching 42 Dugg in the face, so there is no way he can talk his way out this L.
For rappers this is basically one of the worst things that could happen career. No one will ever take his music seriously again after seeing a 16 year old woman knocking out 42 Dugg.
Author: JordanThrilla